after sticking the winch behind the tube bumper, i had to cut off the bumper light tabs so the winch can fit. So i ordered flood light brackets so i can keep my fog lights. But having them up to high isnt the same as having them on the bumper. So when i was walking through the homedepot hardware department i found these little square plates with a hole in the middle that ressemble a light tab
They are only 60 cents a piece a home depot. so i found a place to mount them and welded it on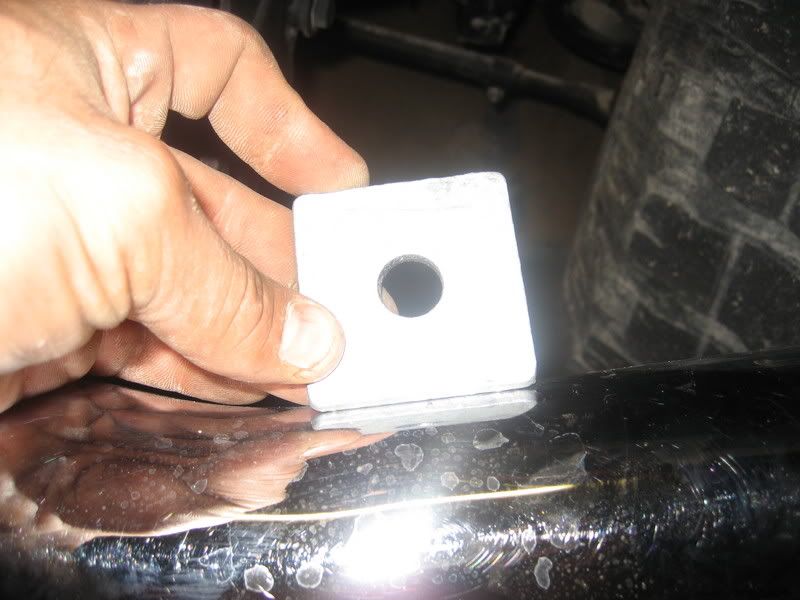 thats my dumb#$% welding with sandals on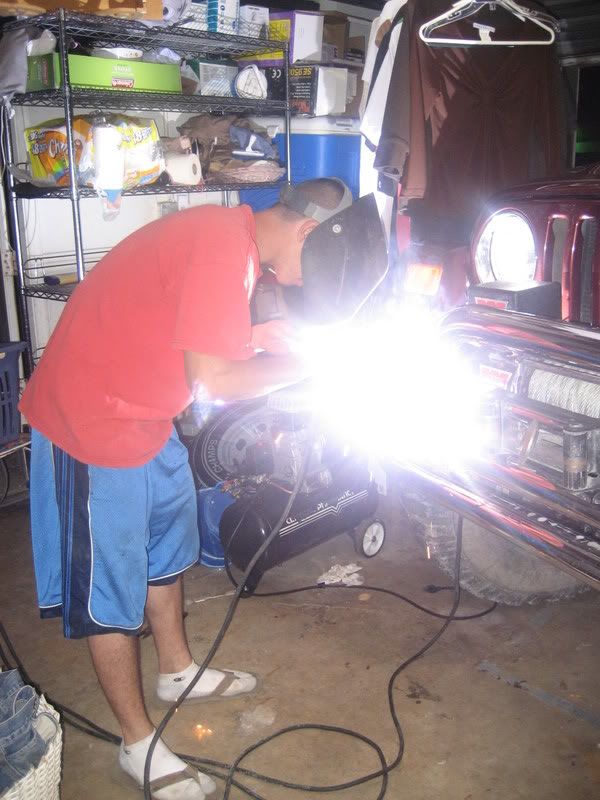 after the tabs were welded on, i ran to discount auto parts and found these lights that are made by hella, 100w, long range. They are 50 dollars and are almost as bright as my kc's. they did the job though and look identical to my kc's.
after mounting the new lights, i then wired it up
finished
This is any easy way to have any lights in ur desired location. i will soon put some driving lights on my rear bumper with these tabs.