Ok, the tummy tuck is in!
Dave was nice enough to help me out this weekend and installed my shtuff for me.
First, the plate itself is super beefy. The welds were nice, fat and solid and very well constructed in general. It weighed in at 76 pounds (which, let me tell you, made my delivery driver *super* happy, heh) and came attached to a couple of 2x4's as a makeshift pallet.
Here are a couple shots of it right after I got it and cleaned the stickers off of it etc.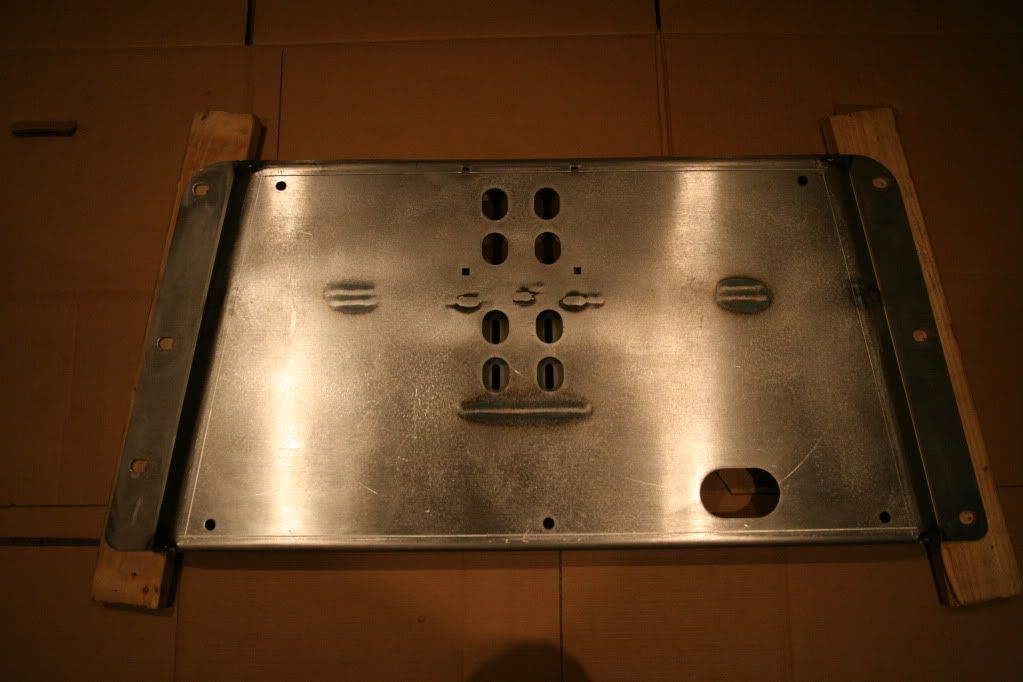 The underside of the plate after the first coat.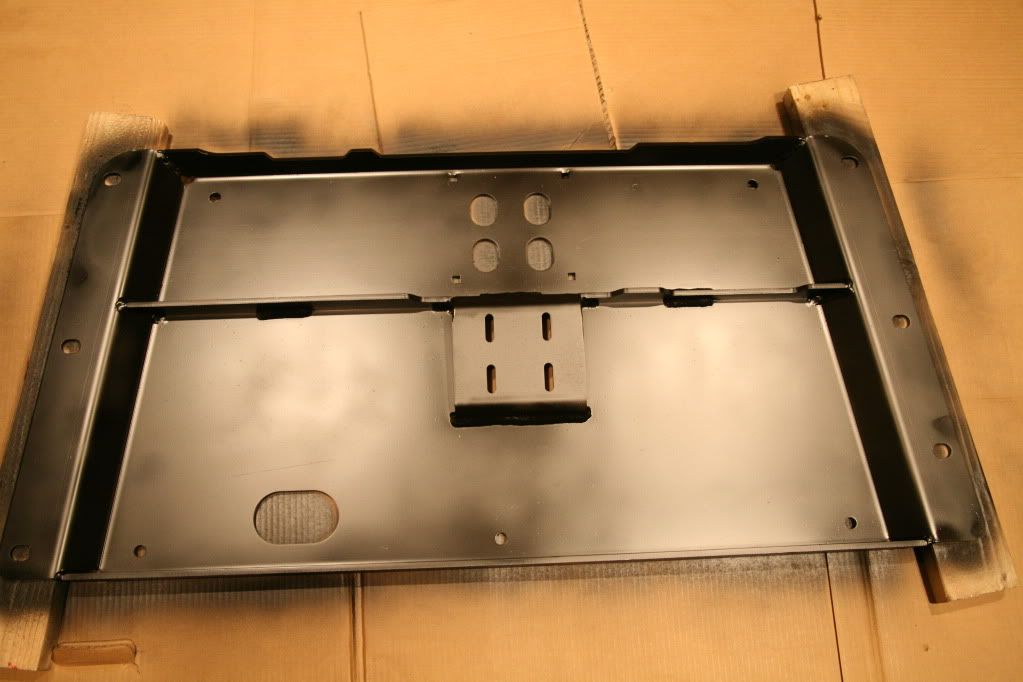 It seemed to go on pretty easily (I was watching due to my crappy hands, but I think Dave would say it was fairly easy as well) and certainly looks a lot better than the stock shovel plate. One other benefit was that it corrected the shifter height so that it is back in stock position, even with the body lift. Everything shifts *so* much better now. That really annoyed me since the BL went on.
I also got a set of the Rokmen rear upper control arms for it. They are definitely beefy, and nice to have JJ's on both ends.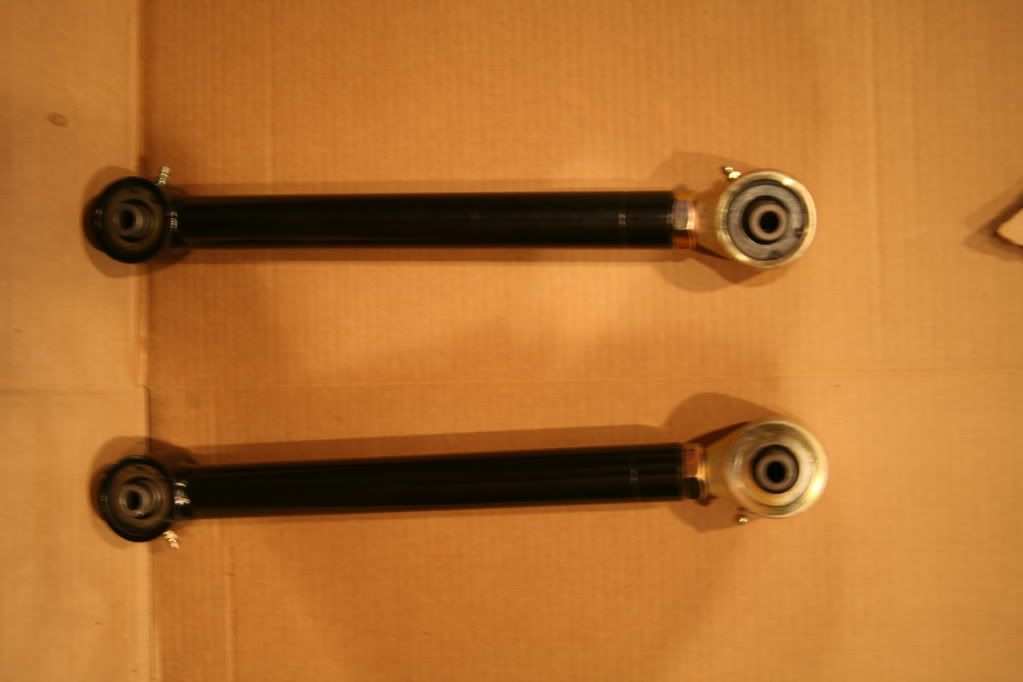 So total install for yesterday was AA SYE and Tom Woods driveshaft, Rokmen tummy tuck plate, Rokmen rear upper CA's, JKS rear trackbar and cv style mount plate, and JKS rear shock mount extensions.
It was a productive day. Here is the Day 1 shot to Today comparison shot:
Before:
After:
Now, the only things left until I feel all the main upgrades are done:
Air lockers front and back,
Upper and lower front CA's and lower rear CA's,
Winch,
Dropkick Slyders.
Everything after that is gravy
Mmmmmm.... Gravy...