After putting on my sway bar disconnects and going on a test run today, I have discovered I need bump stop extensions. My front tires are hitting the metal on my wheel wells. I just bought this jeep and the only thing I have done so far are the disconnects. It has 1.75" front coil spring spacers, 1.75" BL and an 8.8 ford rear end. 33" tires on a 2002 TJ.
The guy threw in these other coil springs with the jeep. I don't know what they are or what lift they are suppose to give. Can someone tell me if I can use the front ones in place of my stock ones and the spacer? Since I'm adding bump stop extensions, I figure if these will work I might as well put them on. And I just finished reading the thread about "
correct bumpstop length
"
The front ones measure about 18.5" and the rear about 15.5".
Here's what my front set up looks like now.
So, will those front springs work to replace my current spring/spacer setup and retain the same lift?
What about the rear ones too? Doesn't look like there is any kind of spacer in there. I'm guessing this is since it's not the stock axle....? Here's a pic of the rear.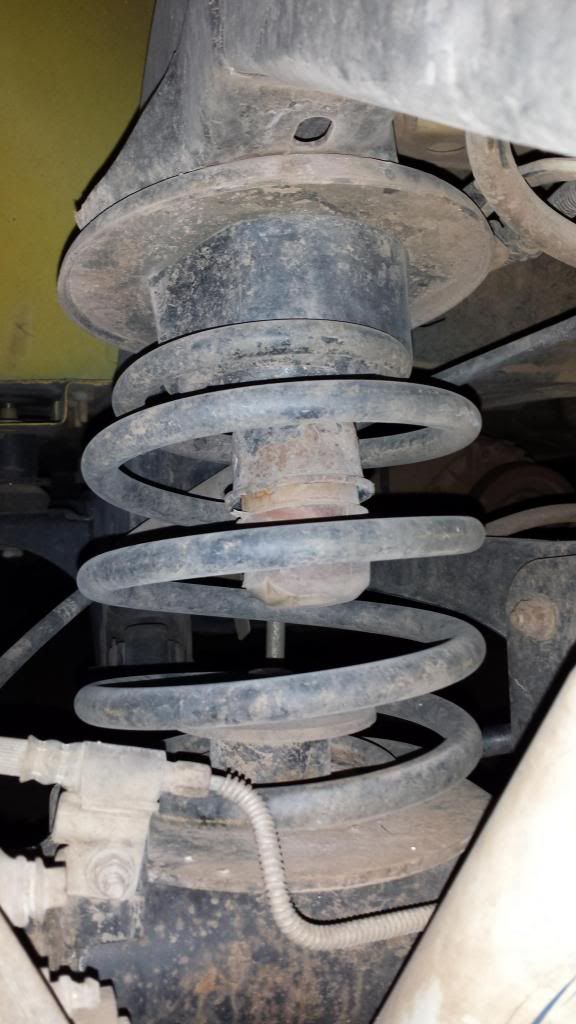 BTW, love the forum you all have here. I have learned tons this past week.