Hey Everyone. I had a nice milkshake in my transmission after a recent submarine adventure. After extensive searching on several Jeep sites, Google etc., I couldn't find a definative answer about running a vent extension for my AX5. Some folks even claimed the AX5 had no vent! I decided to go ahead and tackle the job anyway and hope I didn't break anything along the way.
The fix is actually pretty simple so I did a writeup to hopefully help the next person searching this subject.
Went to my local ServiceStar Hardware and bought a 3/16" vacuum elbow, 6' of 3/16" vacuum hose and a 1" hose clamp. Cost about $8.00. I had some zip ties and RTV laying around.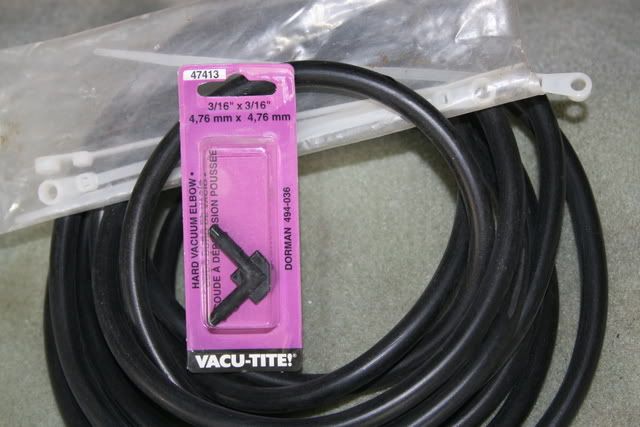 Remove the screws from the shift accordian and inner rubber boot and the cover tunnel plate. My cover plate was mounted on foam weatherstrip. I will replace this with some I had left over from the hard top install. It's not necessary to fully remove the boots, just rotate them up and out of your way. I tied mine off to the steering wheel. Locate the vent at the front top of the shift tower. It's a small metal breather cap.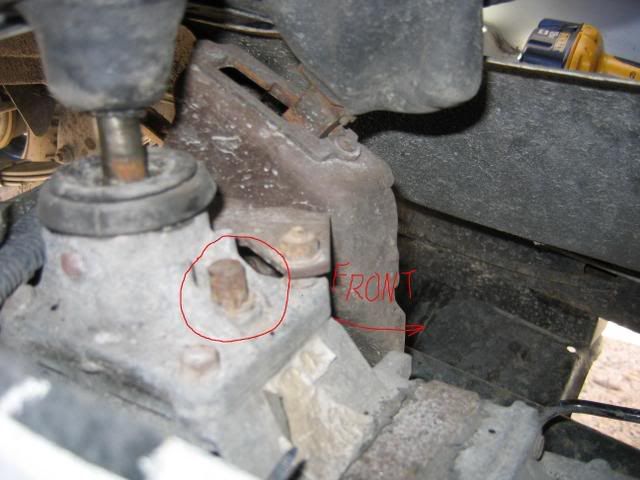 Use a pair of pliers or vise grips. Grab the top of the cap and rock it back and forth while pulling upward. Two small crimps will release and the cap pops
off. It has a spring and rubber washer in it. Discard these three parts.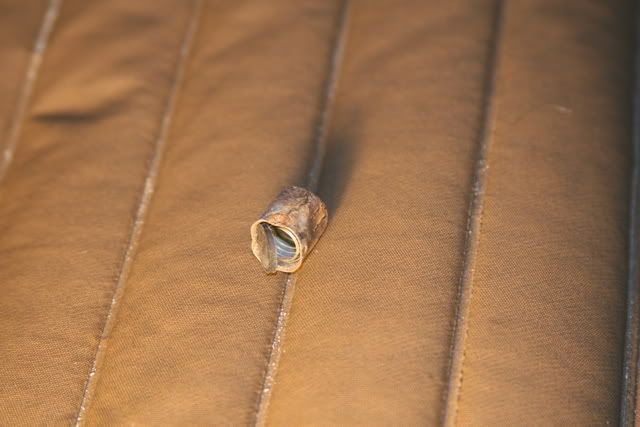 You can now see the vent hole. The shoulder is too small to support a hose and clamp over top of it.
The barb on your new fitting is just a bit to big for the hole. A little touchup with some sandpaper on one leg makes a perfect fit. This leg will go in the vent hole.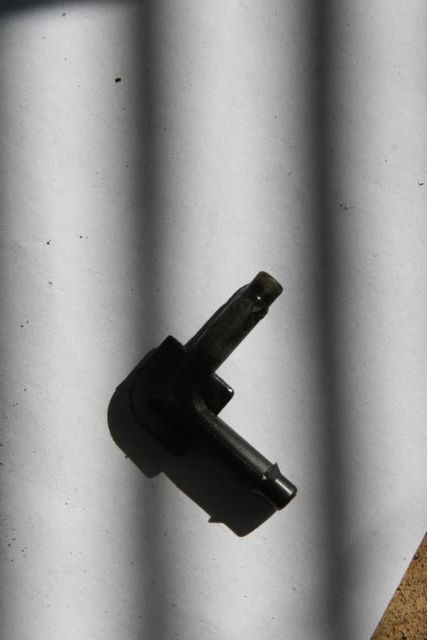 Run a bead of RTV around the fitting leg and press it firmly into place. Point it toward the left front tire for hose clearance.
Attach hose and clamp securely. Route the hose over to the frame rail, forward and up the firewall, zip tying as you go. I followed the fuel return line. Leave a bit of slack here and there so there's no binding.
Make a couple loops and mount it up high. I used a handy wire loom bracket.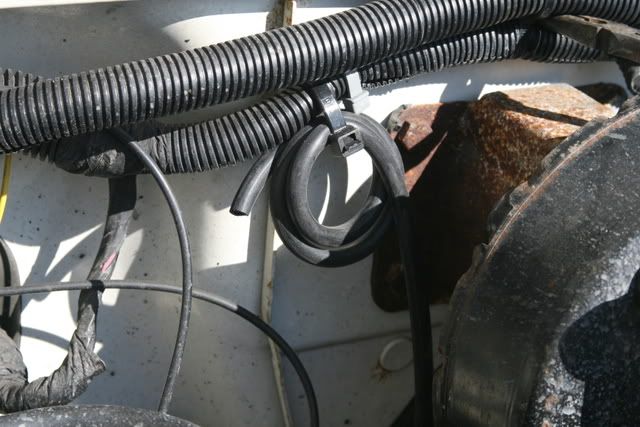 You can add a dust cap to the hose end like you have on your axle vents, if you choose. Check that your hose is clear of any moving or hot parts, button up the shift console and you're all set. Happy Wheelin.