Here, I have a smittybilt soft top, I was asking the same question when I wanted to go topless and several folks here helped me take it all off lol
1.-U have to take off the side windows and unzip or take off the rear one as well.
2.-Take the rear corners off the retaining rail thingys.
3.-See the little rusted rings here on top n this pic?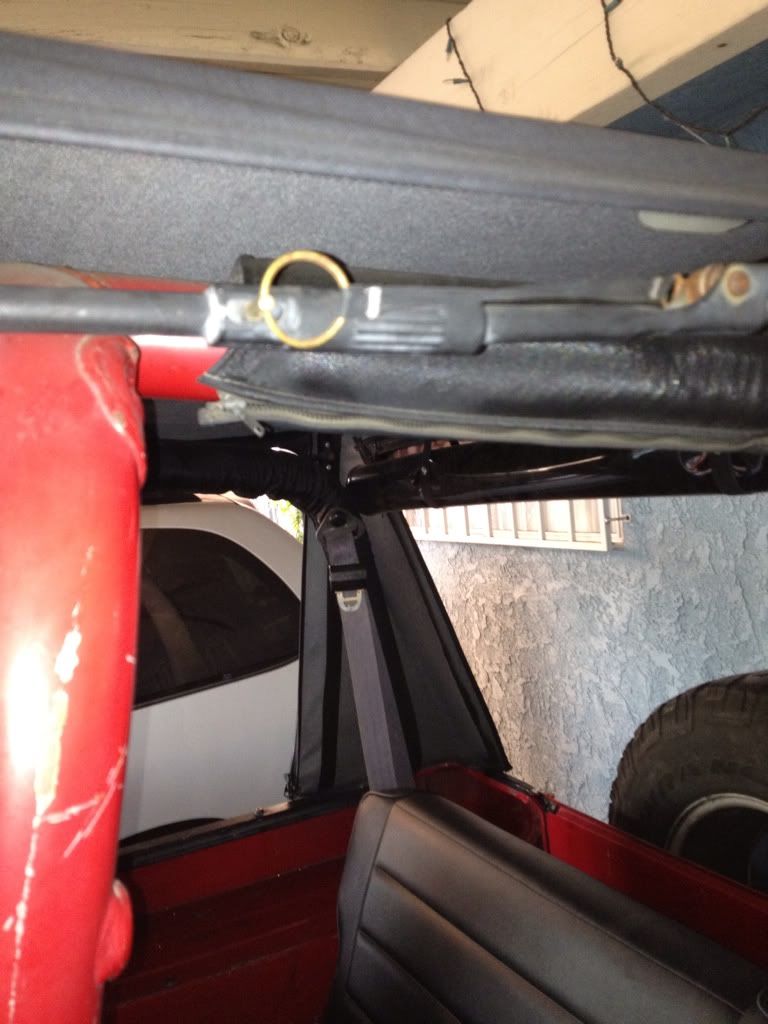 There is one on the right and one in the left. Pull that ring, it's attached to a pin that keeps the folding arms straight.
4.-After u pull the pins out, that bar can fold and will loosen up the whole top .
5.-Now u can go to the front and just pull the front of top out of the windshield channel, it should b already loose cause there's no more tension.
6.-Pull/fold the top back (I took it off and kept it inside in my apt.
7.- Then just kinda follow the rythm of the folding mechanism on the frame and stow it.
Hopefully this was helpful
-Krysta