This is my 2nd yj cause I defiantly regret selling the first, but came across this one out of no where and couldn't pass it up, but needs a lot of attention.
It's a 91 2.5L 5speed on 31x10.5 bfg a/t's and crager soft 8 wheels
Drove it home never even lifted the top to see what color or condition it was in jeep was sitting in the woods for what looked like a few months, big hole in the muffler and rusted through freeze plug in the cylinder head.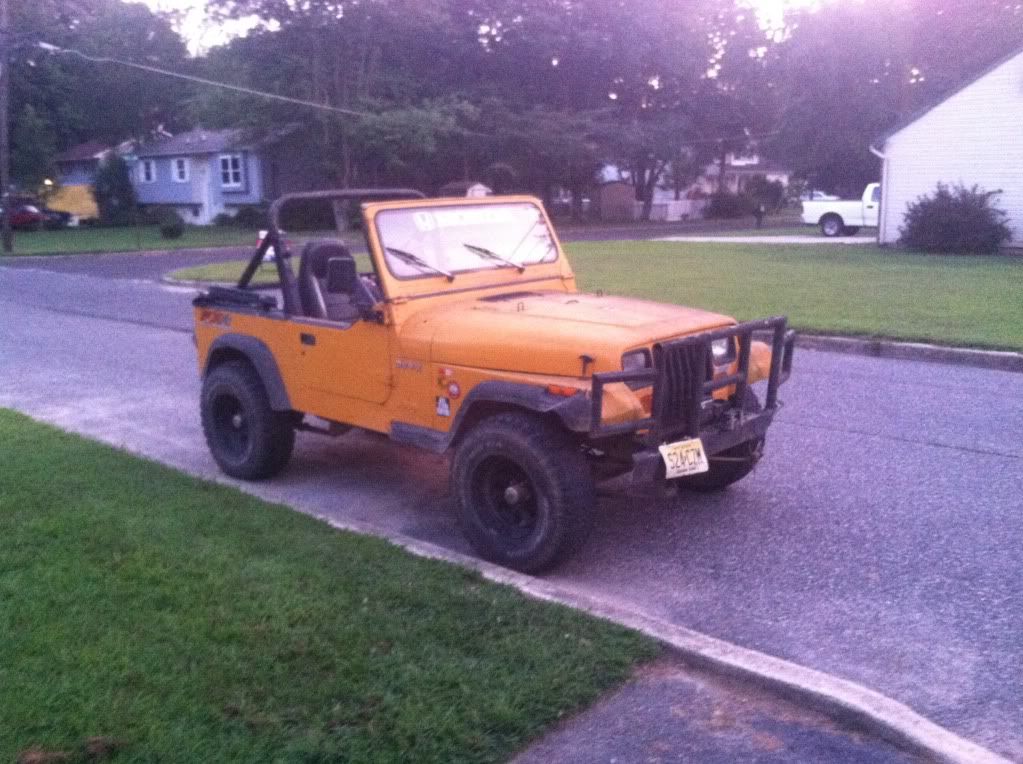 Pulled this bad boy out and slapped a new one in good to run so far.
Put the top up today and cut the horrendous home made tube bumper off made it a stubby for now still need to take off broken atv winch
making progress
Plans are paint it flat desert sand hopefully tomorrow if the weather is decent, then over winter probably pick up a 2"-2.5" lift want to stay on 31's to keep it street friendly plan to drive it up and down the highway 30miles each way to work, then get a nice winch for it and swap to a family style roll bar.
Had a huge hole in the muffler sounded like open header installed a stock replacement today too, much better, has a mild shimmy at 50-55 so going to go over everything in the front end asap also
Also when I went to unzip the front driver side window the zipper is all busted so the drivers window is currently stuck down, hope to come across a set of front windows on c/l in decent shape