Last time I try to think late at night!!
A
TRACTION BAR
is something entirely different! A Traction Bars purpose is to prevent the axle from wrapping (or basically twisting front to back) under heavy acceleration. They do not limit the flex of the suspension.
This is a Traction Bar:
A
TRACK BAR
is something entirely different. Its purpose is to keep the axle centered left to right underneath the vehicle. With leaf springs, a Track Bar will bind up the entire system. You generally see Track Bars (sometimes referred to as Panhard Bars) in coil spring applications, or in the front of leaf sprung vehicles to aid in stability while towing large loads.
This is a Track Bar (the flat black bar):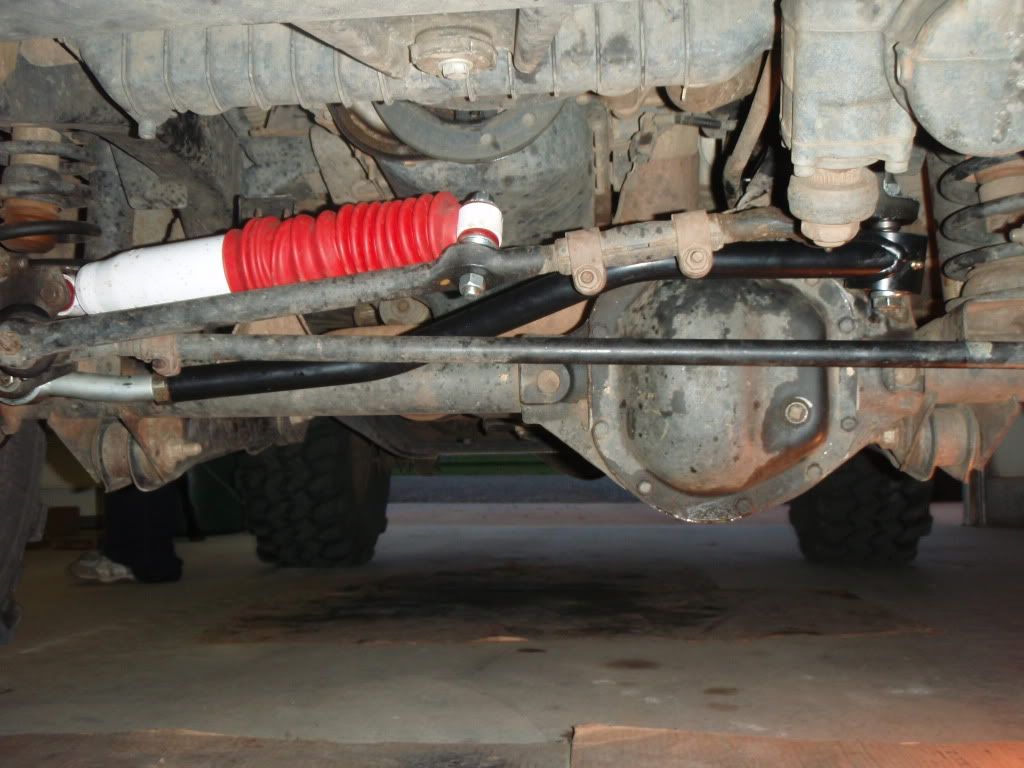 For general purposes on Jeep Wrangler YJ's, you do not need a Track Bar. They limit flex (sometimes manufacturers install them with leaf springs intentionally) by binding up the system- the way leaf springs articulate is not in the same path of the Track Bar. However, in a Coil Spring application, a Track Bar does not bind up the system since the coil springs can move in the same arch the Track Bar does.
For a big trucks with leaf springs (such as a Ford F-250) you will typically see a Track Bar on the front axle because such a truck is designed with the intentions of towing large loads behind it (15,000lbs or more). That bar aids in stability while towing, but since a Jeep is not a big truck and since you won't be towing anywhere near that kind of load you do not need a Track Bar on either the front or rear axle.