I just recently got an '87 YJ 5 speed. The body and frame look good, I haven't found any major rust or holes so far. I have the doors and soft top for it too. This'll be the first Jeep I've ever wrenched on so bear with me on the noob questions. Here she is today..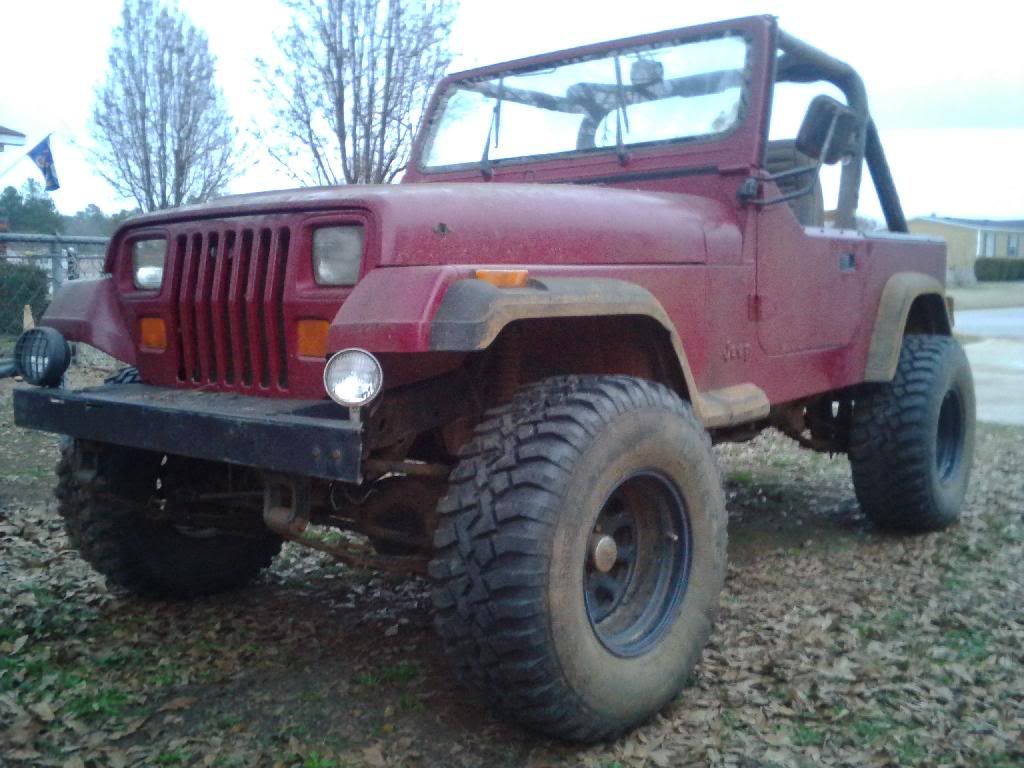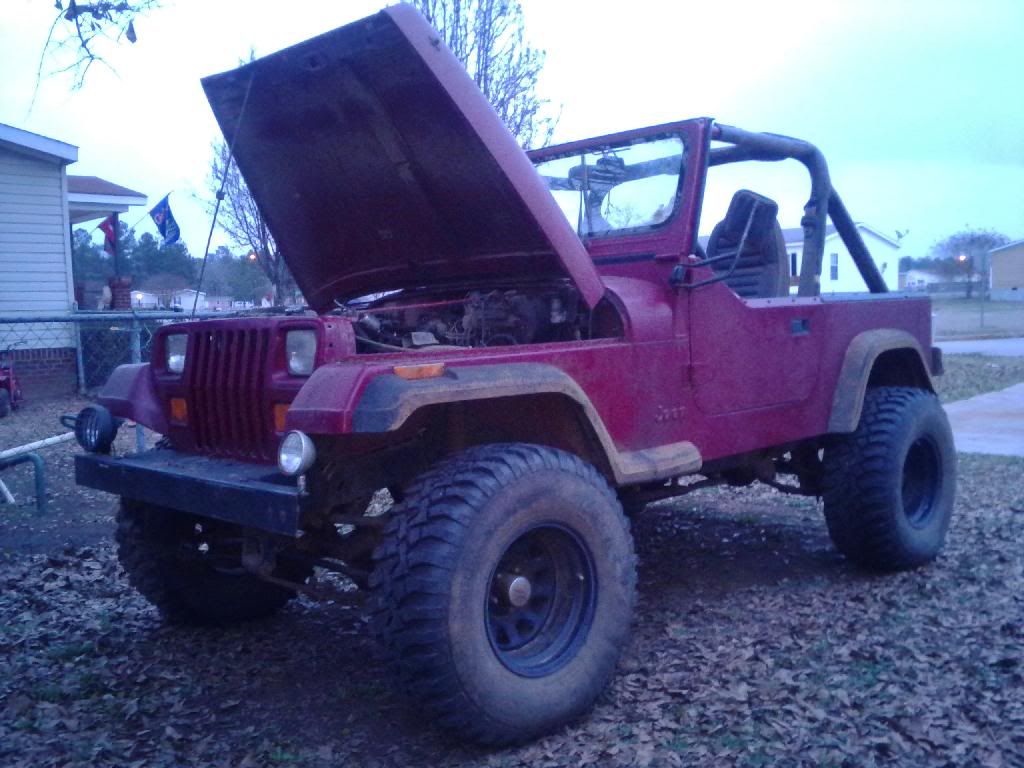 The tires are 33 12.5 15 Radial RVT's
Came with a spare that still has tits on it.
About the suspension. I was told it had 3" suspension and 3" body lift. I'm 99.99% positive it doesn't have a body lift.
I know it has a lift but not sure how much.
Inside.. It's been rode hard and put up wet.
4.2l AMC 258ci I6
New starter solenoid, ignition module, battery and ran a hose directly from the fuel pump into a gas can and she fired up after sitting for 3 years.
Now, anything good about this year Jeep? Anything bad? Any advise? Do's or don'ts? Like I said, there will be many questions.
Thanks for reading