Since I got my 89 YJ 2.5L 5speed, It has had issues starting, and holding idle until its warmed up. Usually I would turn the key, hear the fuel pump, turn it all the way to engage the starter, and when I heard it fire I would give it some gas. after two or three revs it would hold idle at around 900, and once warmed up move to 1000-1100. But the other day I was in the woods with my buddy, and we stopped in the middle of no where to set our game plan, and then I couldn't get started again. We had to tow me up a hill and then I bump started it, but the idle issue was much worse, I couldn't take my foot off the gas or it would die.
While looking at stuff in the woods we discovered that the fuel filter looked like it was original, the rotor and cap where dirty and corroded inside, and the plugs where quite corroded (and I was only getting a faint yellow spark). So today I replaced the fuel filter, plugs, wires, rotor, distributor, and coil (tune up stuff, since it all looked like it was original 1989 stuff) after doing that I was able to get it to start, but it was still having idle issues, but at least it started, and once warmed up it would hold idle (but moved from 900-1100 RPM).
Then I realized I had lost track of time, and was an hour late for work, I hopped in the jeep, headed down the road, and out of no where it just cut out on me. Tack dropped to zero, I tried bump starting it again with the momentum I had, but ended up having to just pull off the road and call the tow truck.
now I am back to it just cracking over and not starting.
I have had a few people tell me that it might be my TPS (Throttle position sensor)
I am also realizing as I read the manual I have for it that I am missing part of my ISA (Idle Speed Actuator)
I took a few videos and some pictures, hopefully some one here can help me.
This is a video of me starting so you can see/hear whats going on. Also, if you turn the volume up you can here that there is still something spinning after I turn the engine off, I don't know what that is, or if it should be doing that, so any help there would he appreciated as well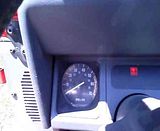 This video is shows the idle again, but I went under the hood so you could hear more whats going on, not sure if it helps with anything.
Here is a picture of my ISA (Idle Speed Actuator) and it looks like to me that it is missing the adjuster screw that would connect it to the throttle.
On what I think is an un related topic, while crawling around under the jeep I found a few things disconnected, and am not sure where they go
this is under the rear passenger corner
this is under the throttle body, first picture of what I saw, second is how I think it should be hooked up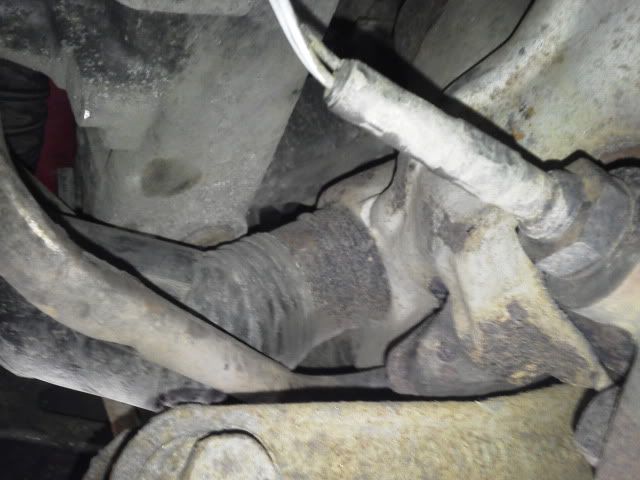 This is off of the back of the engine, or transmission (sorry its been about 6 hours since I took it, so I cant remember exactly, but its one of the two)
Sorry for the long post, I hope some one here can help