My engine compartment is a mess. The PO installed a Weber carb and left everything just hanging there. I have plugged everything I can find but it is a rats nest of unused/used vacuum lines and valve hickie-things (my technical term for crap that I don't believe I need).
I have seen some posts on bare bones vacuum hook ups on other places on the net but I am not sure how accurate they are? Does anyone have any diagrams on how to re-tube the engine compartment so that I can get rid of the non-used junk in there? I eliminated the exhaust pipes from the cat and the down pipe this past weekend with a cat replacement but there is still miles of junk under there. Emissions are an issue in my state so I just need to know the "needed to run" items.
I just have the Weber oval air cleaner with no vacuum attachment points on it. I just posted regarding a fuel smell in the garage when the Jeep is in there; could an open vent line somewhere be the issue?
The Rats Nest: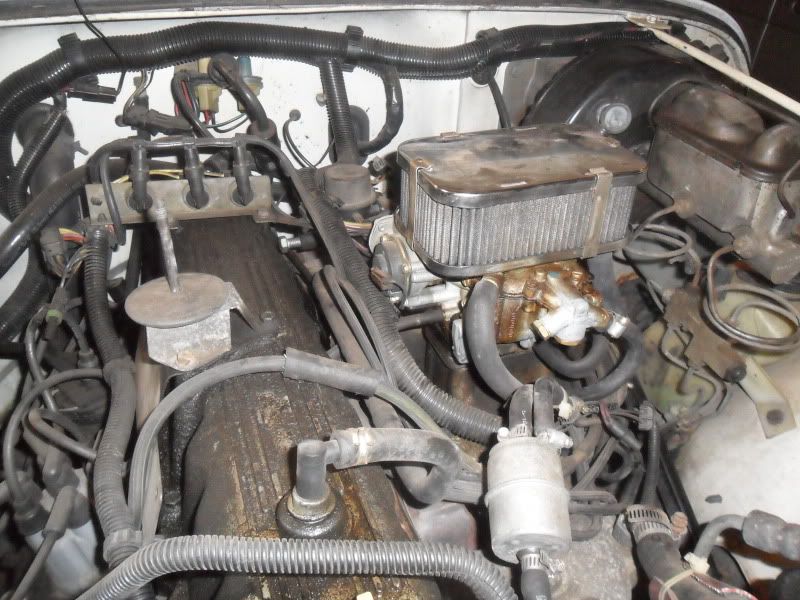 See ya,