So after some run ins with stumps/trees/rocks/etc i decided that rock sliders were more of a necessity for wheeling rather than a cool luxury. When looking for the right rock sliders i had a few things in mind, i wanted them mounted to the frame underneath the body and to run along the body directly below it, i dont really like the ones that are just bolted right on to the body. i came across the white knuckle sliders and they had the right design and a decent price, oh and they're bolt on so i wouldnt have to worry right away about getting them welded since a welder isnt easily accessible to me. i ordered them and opted for the DOM tubing over the HREW and i got the bare metal instead of paying the extra $100 to get it powdercoated. They shipped in about 2 1/2 weeks but once they shipped they came in about 4 business days.
Here is a link to their website:
Jeep YJ Rock Sliders
The installation was pretty easy, had to redrill a few times. when installing you just need to make sure you bolt the bottom holes in first then use a hi lift or jack to push the bar up as far as you can get it, then mark the holes for the mounts on the side of the frame. The only other problem i ran into was on the drivers side the e-brake cable runs right in the way of the front mount which caused me some trouble in getting the hole drilled and threaded.
Here are some pics after the installation: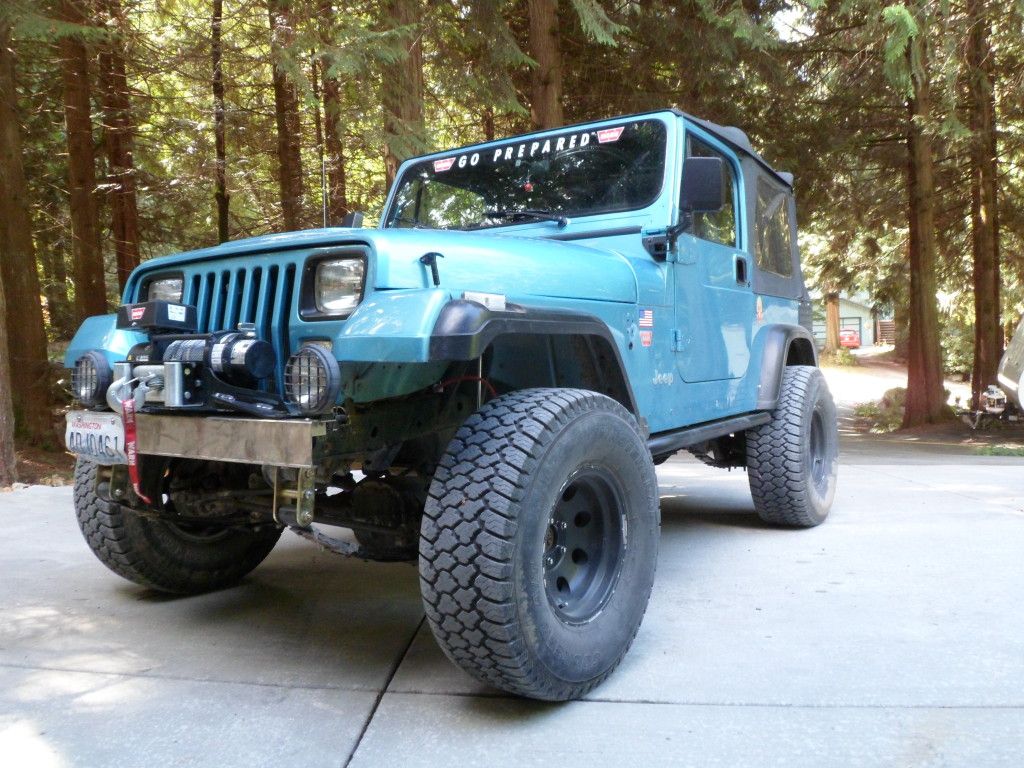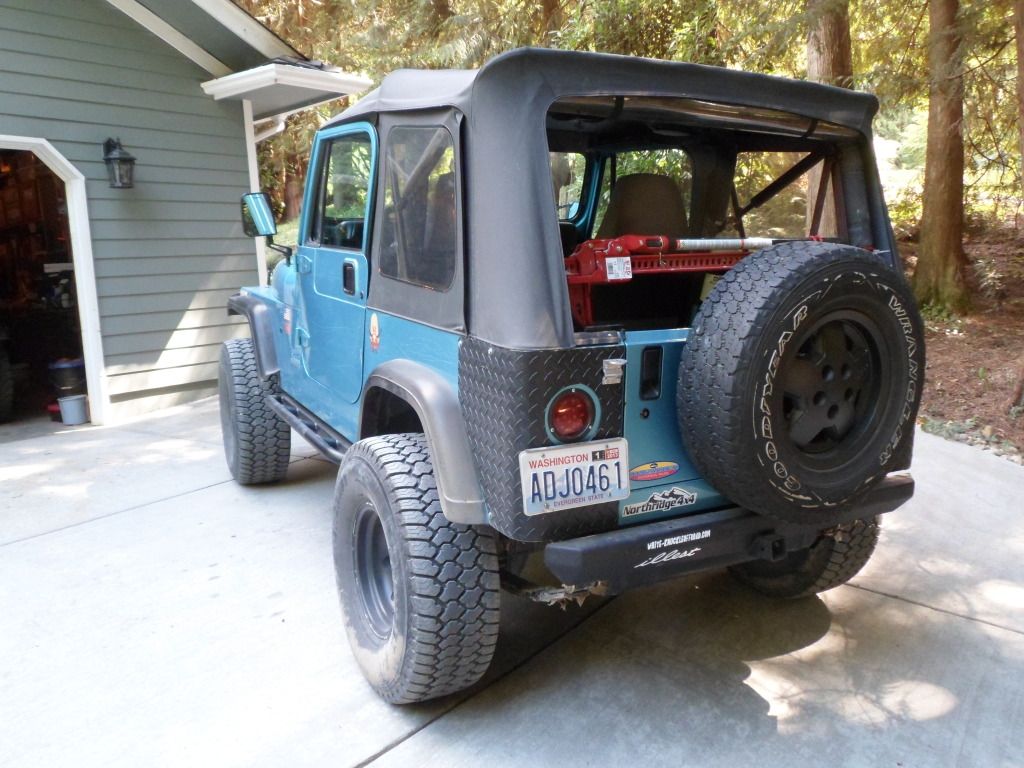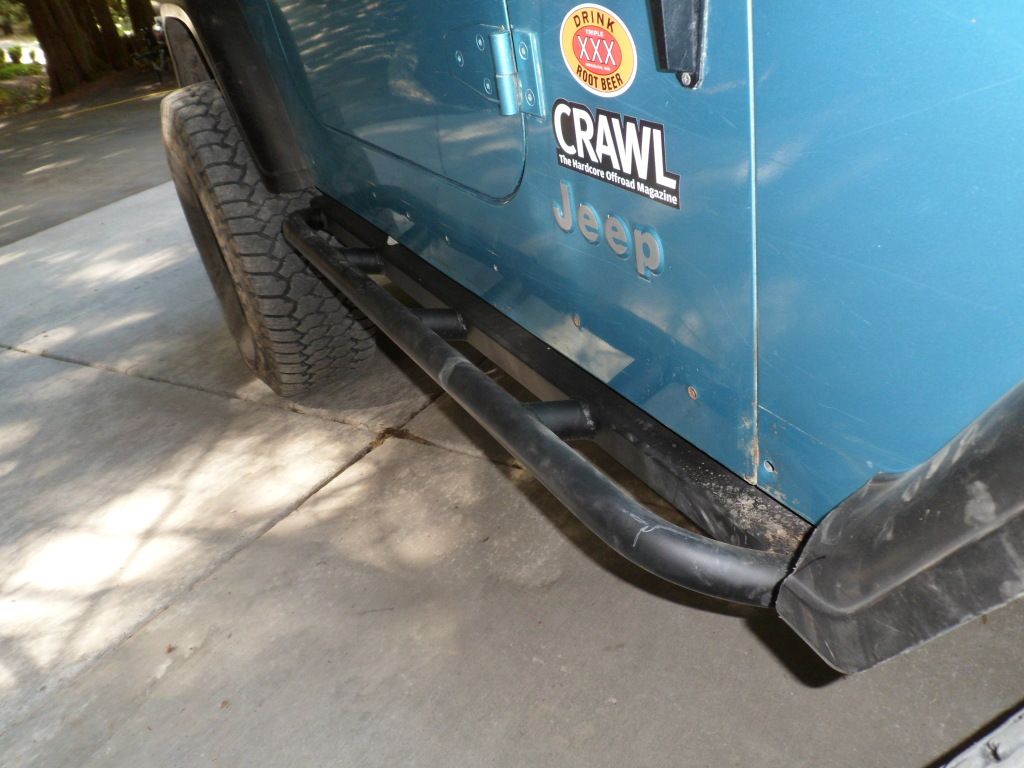 Here is and underside picture showing the mounts, each side held in with 10 bolts. its strong and will work but i do plan on getting the mounts welded to the frame for extra strength.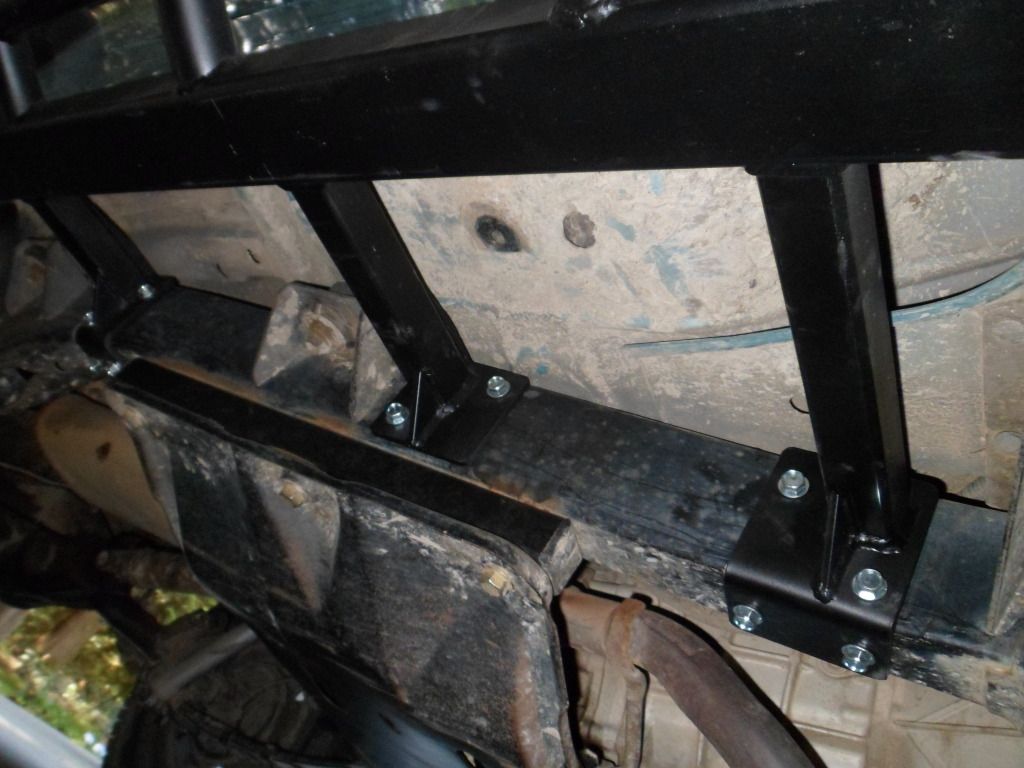 All in all so far a great product and looks good! cant wait to go scrape it on some rocks!