This was my first time wheeling my Jeep. It's no excuse, but it was a last minute decision/trip so I was ill prepared. There were several trails and mud holes that I almost wussed out on, but took them head on and the Jeep handled them no problem. That being said, I was getting a little cocky. I decided to try some more mud, thinking that if I kept some momentum I'd be in good shape. I was wrong. I ended up burying the front end beyond hope.
Being a Sunday afternoon I had only seen a few quads and side by sides, and very few trucks or Jeeps. Should have been a hint to keep myself out of trouble, but what's the fun in that? Once buried with no cell service, I was happy to see a few quads show up. 3 guys from just outside Champaign, IL jumped right in the mud to try and help, and went to find help when we were unsuccessful.
While they were gone, my guardian angel Jeeps arrived on scene. Chad and Tom from Indianapolis are two true badasses. Having just got unstuck themselves, they went right to work at getting me out. Very lucky these guys came along, as the quads showed back up to let me know that they found nobody capable of getting me out.
For the next couple of hours Chad and Tom were nice enough to let me tag along with them. Following these guys led me to pushing my Jeep far beyond what I ever would have by myself. Although somewhat terrified at times, I was impressed with how it handled what I threw at it. That being said, there's a long list of mods lined up before I go back.
Getting stuck was actually the best thing that could have happened. I've seen and read about the "Jeep thing", but only now do I understand it.
Started out with a clean Jeep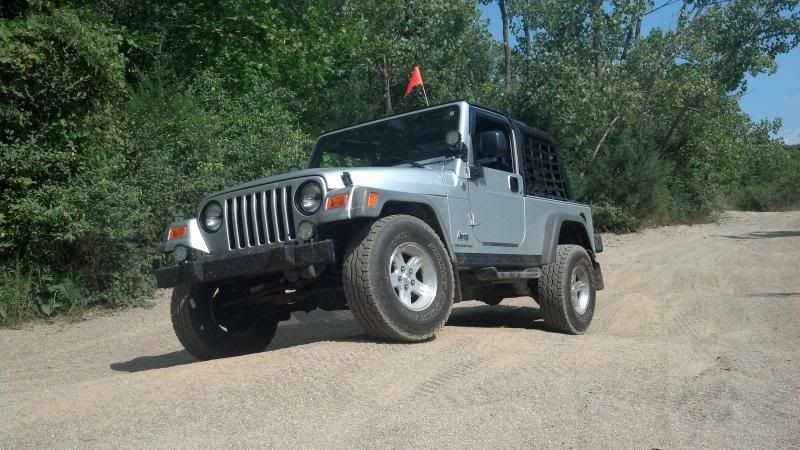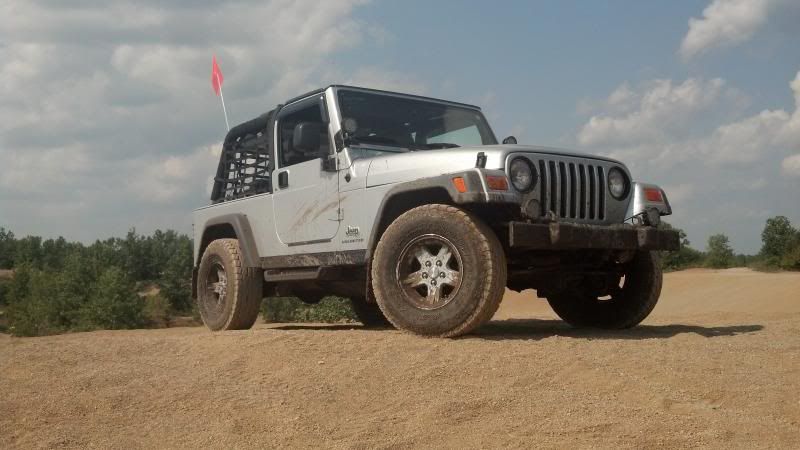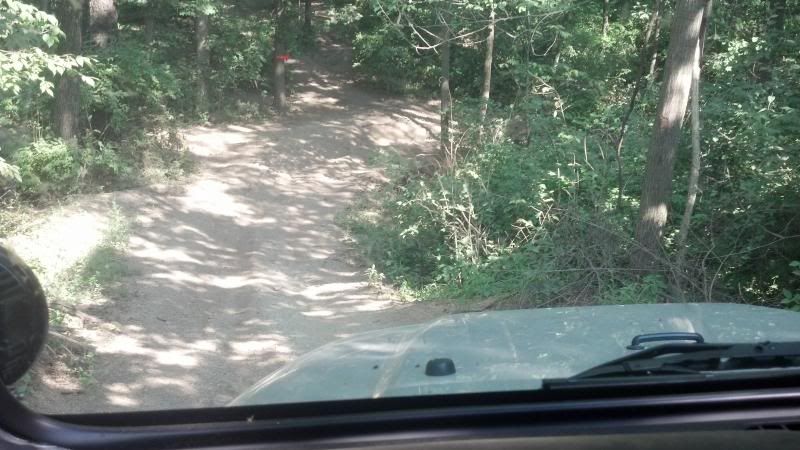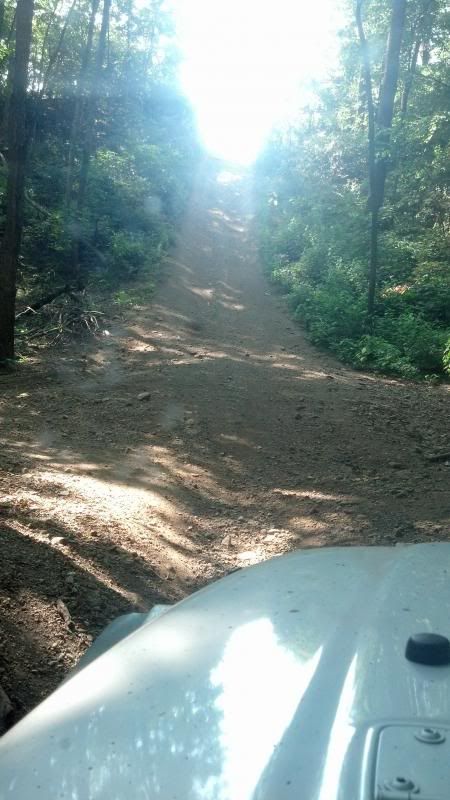 Stuck. Could be much worse, but was feeling pretty helpless at this point! Couldn't open my door, had to take the Spiderweb shade partially down to climb out the top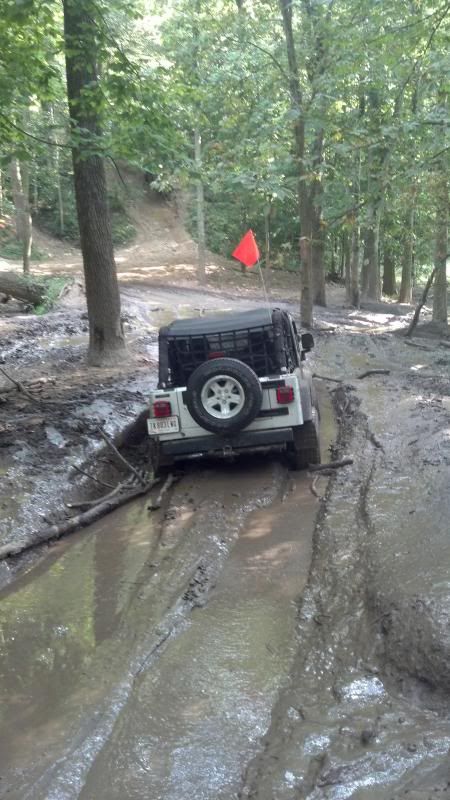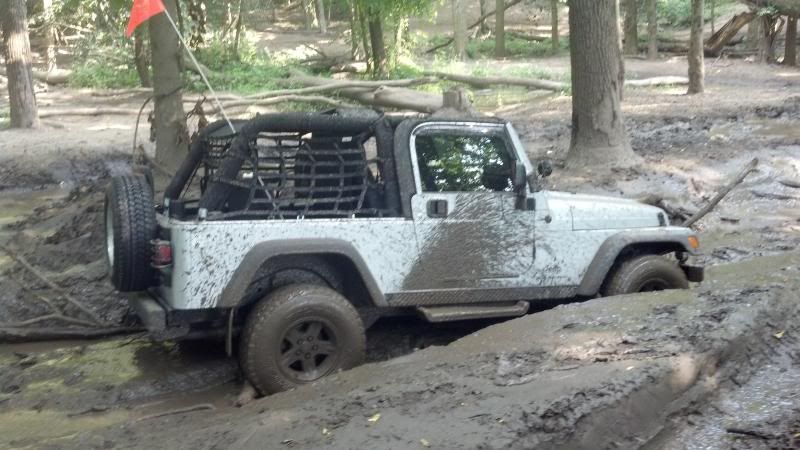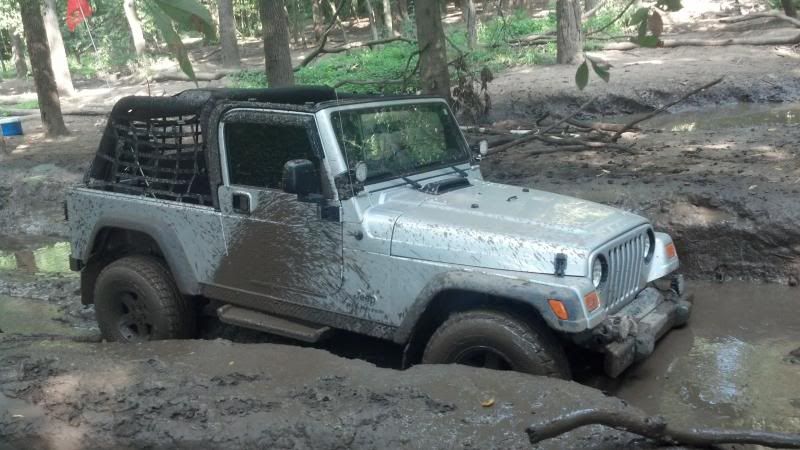 TJ that saved me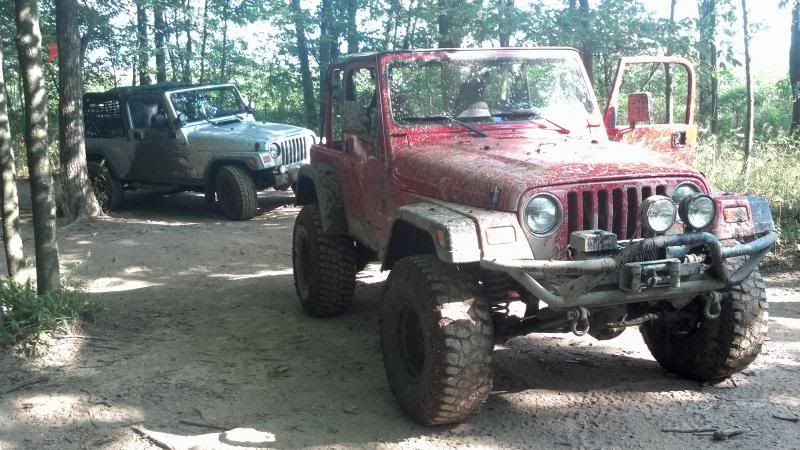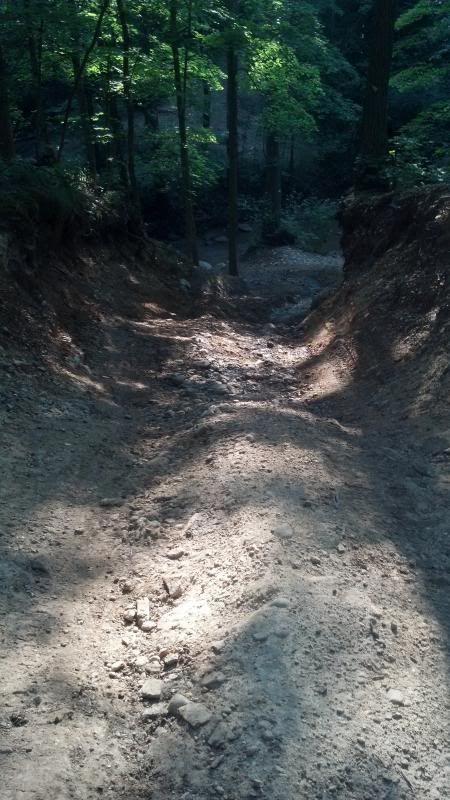 The orange YJ already has rims/tires...but still has temp tags on it lol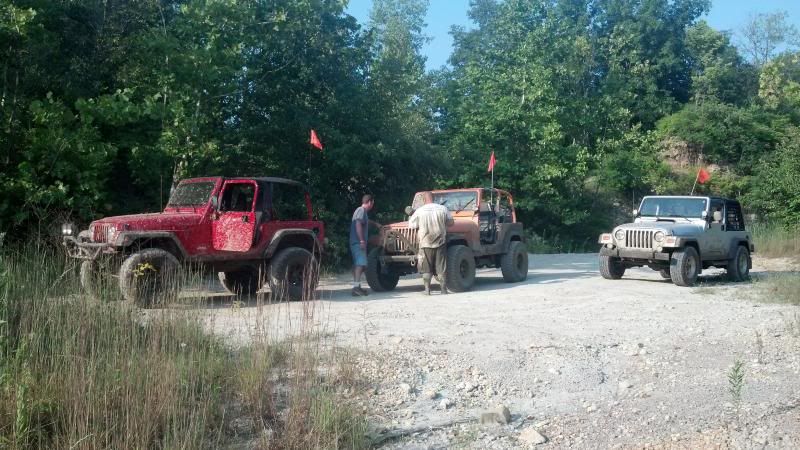 Blind spot? Time for my first Jeep clean up.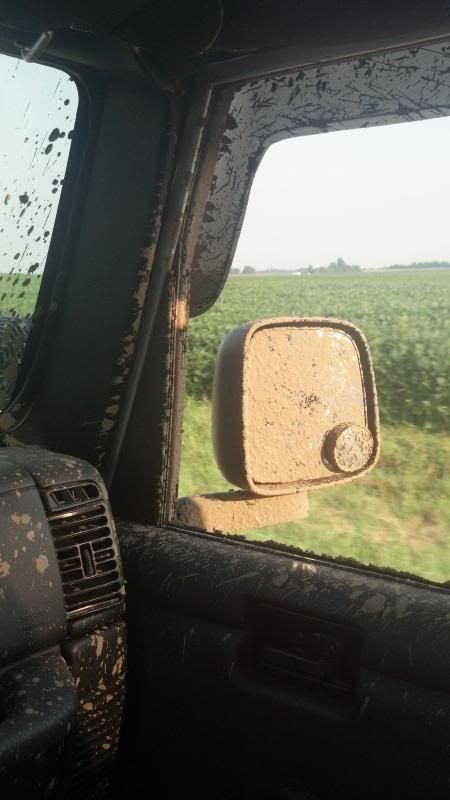 Made it to my driveway and was telling my neighbor that after all of the punishment I put the Jeep through I was just happy to make it home. The Jeep heard me. Cheap plastic bushing on the tranny linkage had broken and had to be zip tied to get it from this spot in to the garage