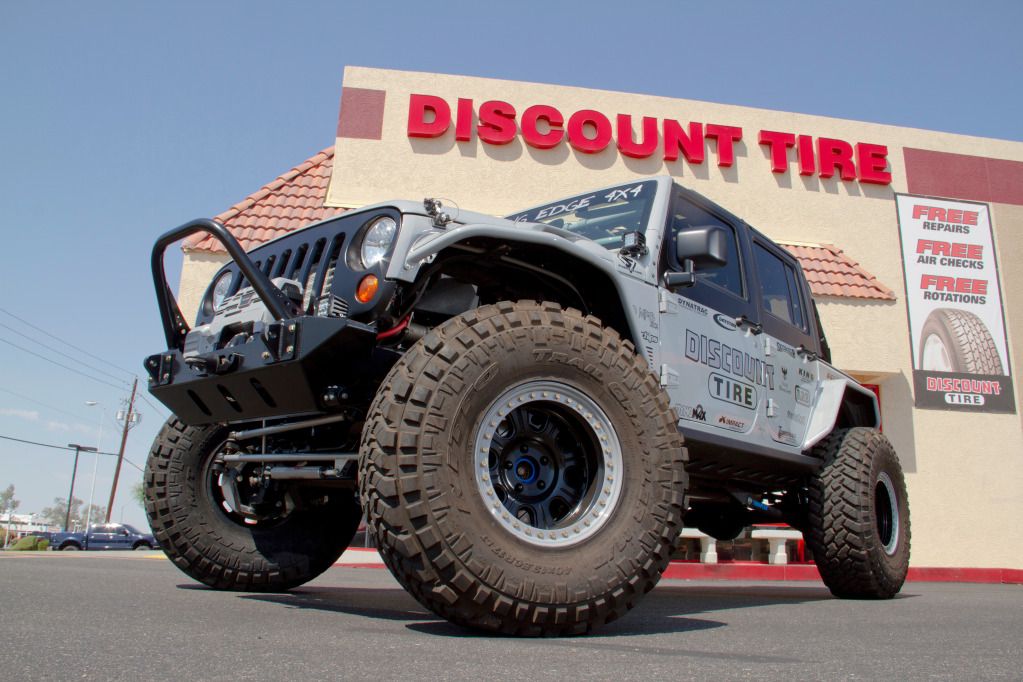 We're packed up and headed to the 2012 JK Experience presented by Nitto Tire this weekend. We're looking forward to wheeling our 40" K-Spec Nitto Trail Grapplers in the Great Lakes area. This will be our 3rd year sponsoring the event and like years past we will be posting pictures, maps and video through the links below. If you are stuck at home or work next week and need a little mental boost, check out the links below. This is great content to share with all your non-jeep owning friends who wish they drove a vehicle as cool as yours. Enjoy
Event Website:
Off Road Evolution JK Experience | Presented by Nitto
2012 Content
Discount Tire Photobucket 2012 JKX Album: JK-Experience 2012 pictures by DTDForums - Photobucket
Discount Tire Motorsports Facebook page: Discount Tire Motorsports | Facebook
Discount Tire Everytrail Maps: DiscountTireCo User Profile | EveryTrail

If you missed the action last year, here's a few links to help you get caught up....
2011 JKX Content
2011 Falken JK-Experience Teaser:
2011 Photobucket JKX Album: Jk-Experience 2011 Main event pictures by DTDForums - Photobucket

2011 JKX EveryTrail Maps:
Holy Cross Trail: Holy Cross Trail - Driving trip | EveryTrail
Montrose to Ouray to Silverton: JKX 2011 Montrose to Ouray to Silverton Colorado - Driving trip | EveryTrail
Black Bear Pass: JKX 2011 Black Bear Pass - Driving trip | EveryTrail
Royal Gorge: JKX 2011 Royal Gorge - Driving trip | EveryTrail
Billings Canyon: JKX 2011 Billings Canyon Trail - Driving trip | EveryTrail