Yesterday, I left home a 4AM to drive 4.5 hours to Red Rock OHV area. Its about 20 miles north of Mojave,CA. I went with IGOFISHN from MJR, he and some of the local club he belongs to plus Billygoat from MJR also. There were six rigs in total, 1) CJ7, 2) CJ5's, 1) TJ, 1) Sami and 1) Taco. I've never wheeled in the SoCal deserts before and this place is awesome. Its actually referred to as "the high desert" because of its elevation and location. It was great to get out of the ice and snow for just one day. It was mostly sunny all day and hit about 50 at the heat of the day. This area is as typical for desert southwest historic mining country. One of the highlights is Burro Schmidts tunnel, this old miner dug with hand tools a 2000ft. tunnel clean through the mountain chasing a vein of gold. It took him 38 years to do this.
I met a bunch of new people again. Good fun as always.
And yes I had a great time.............
Airing down at the trail head.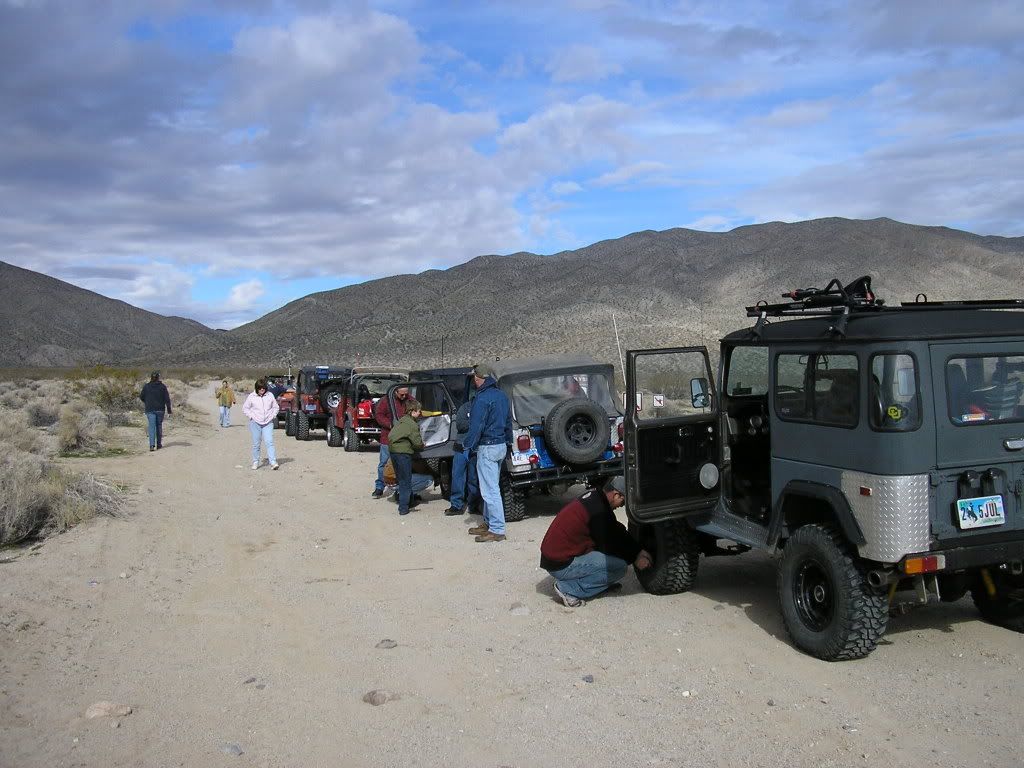 Heading up the canyon.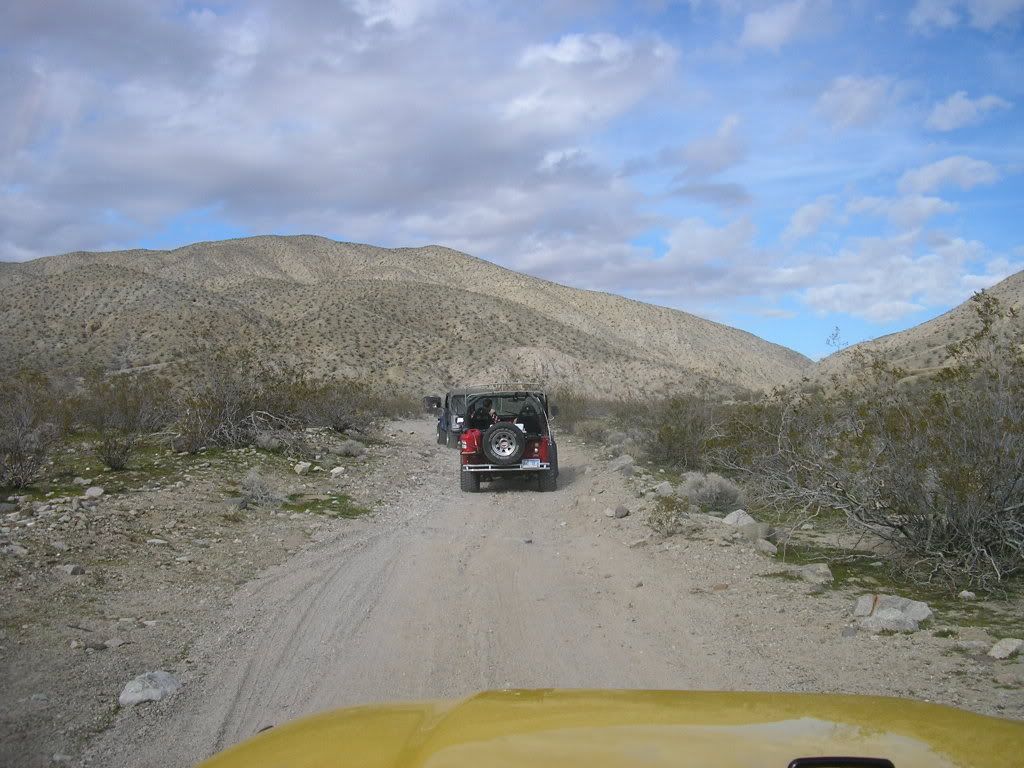 Igofishn on the rocks.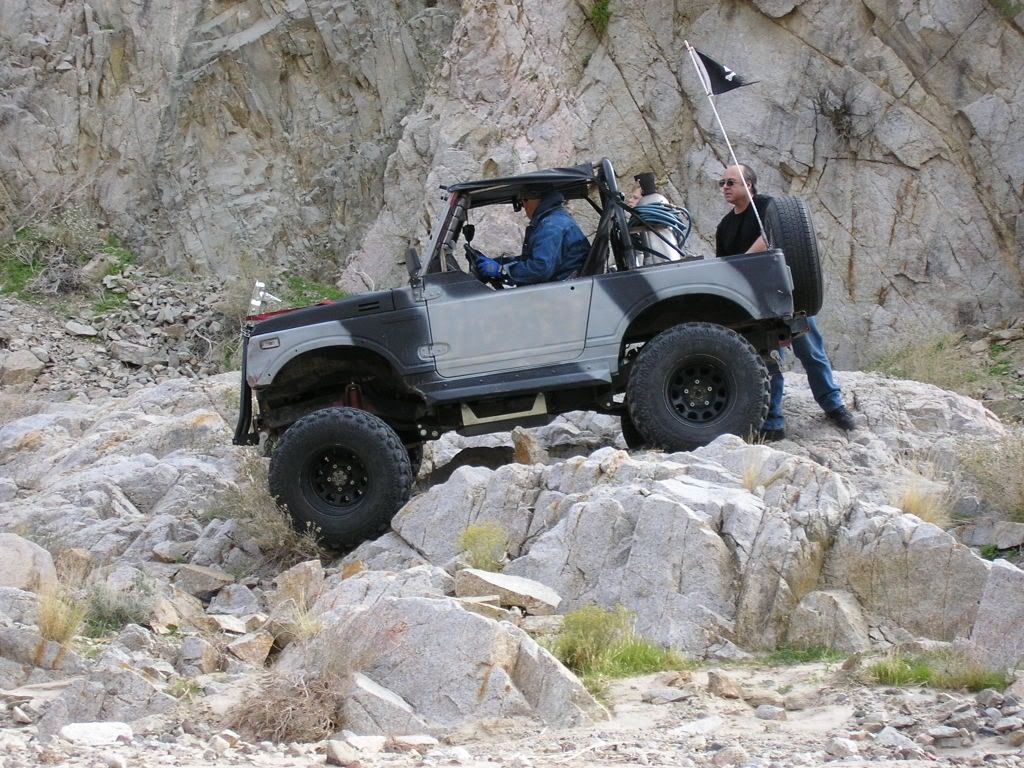 Patching a gash in Pauls tire, if you look close you can see a wad of plug sticking out of it.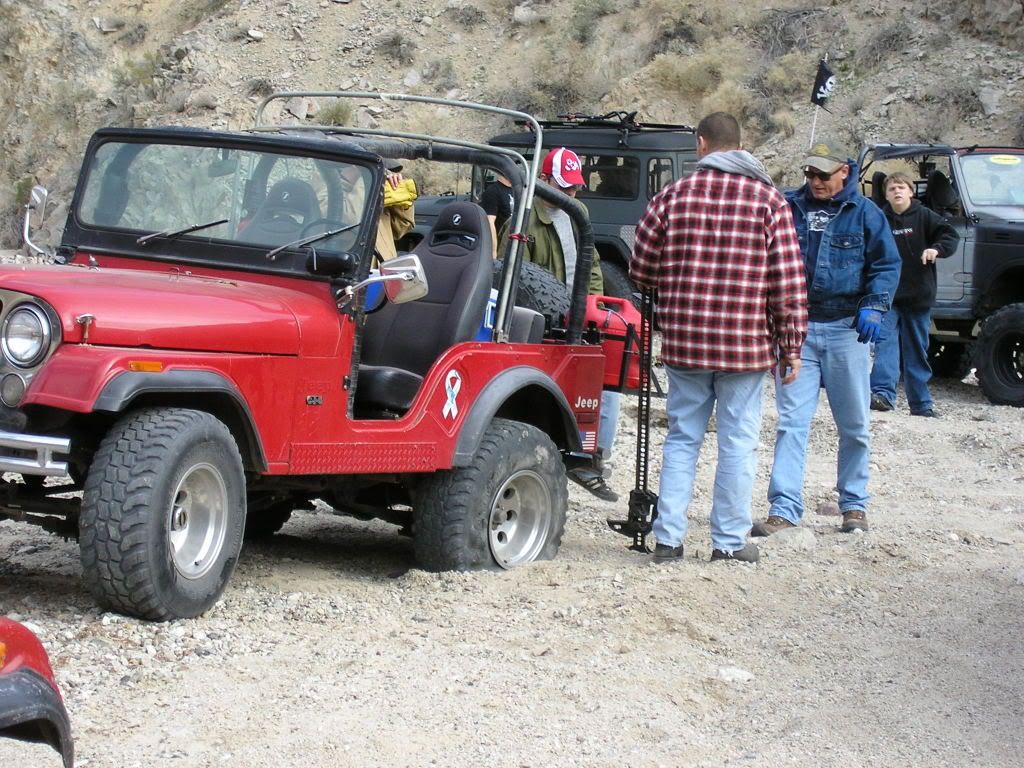 Kyle at the V notch. His rig slipped off the wall in to the notch.
More.............