Got out to Tahuya State Park in Washington the other day and also today. Wasn't sure what to expect, but it ended up being a good time. Was out today for about 4 hours. Pretty much using the time out there to decide what will work for me (what lift, tire size, etc.). So really all I've done is taken/read advice from some of the Jeep veterans who wheel regularly and say "take your Jeep out stock, then figure out what you need from there"...I think it's something most people should consider.
Now the photos aren't anything to crazy, mainly poser shots. I broke the #1 rule of never wheeling by yourself, but hey, it was Friday afternoon and everyone was at work. I'm personally not new to the 4x4 world (coming from a Toyota FJ
), but am new to the Jeep world. There is a bit of difference when running a disconnected front end on a Jeep and an IFS...My vote goes to the axle.
Tahuya State Park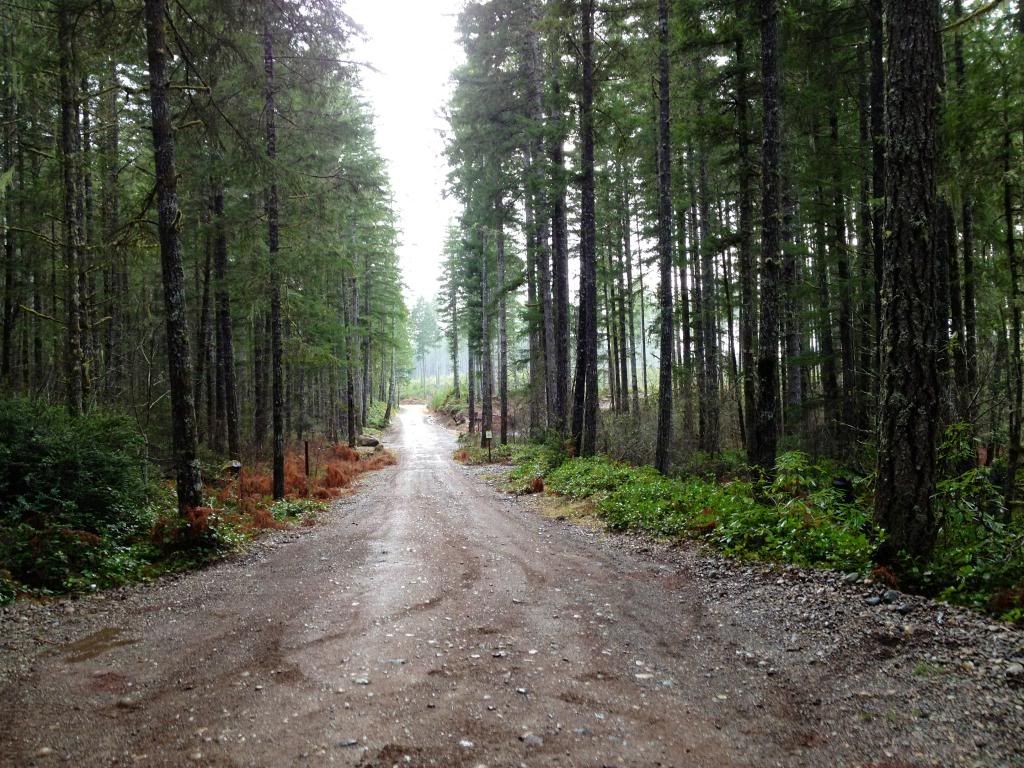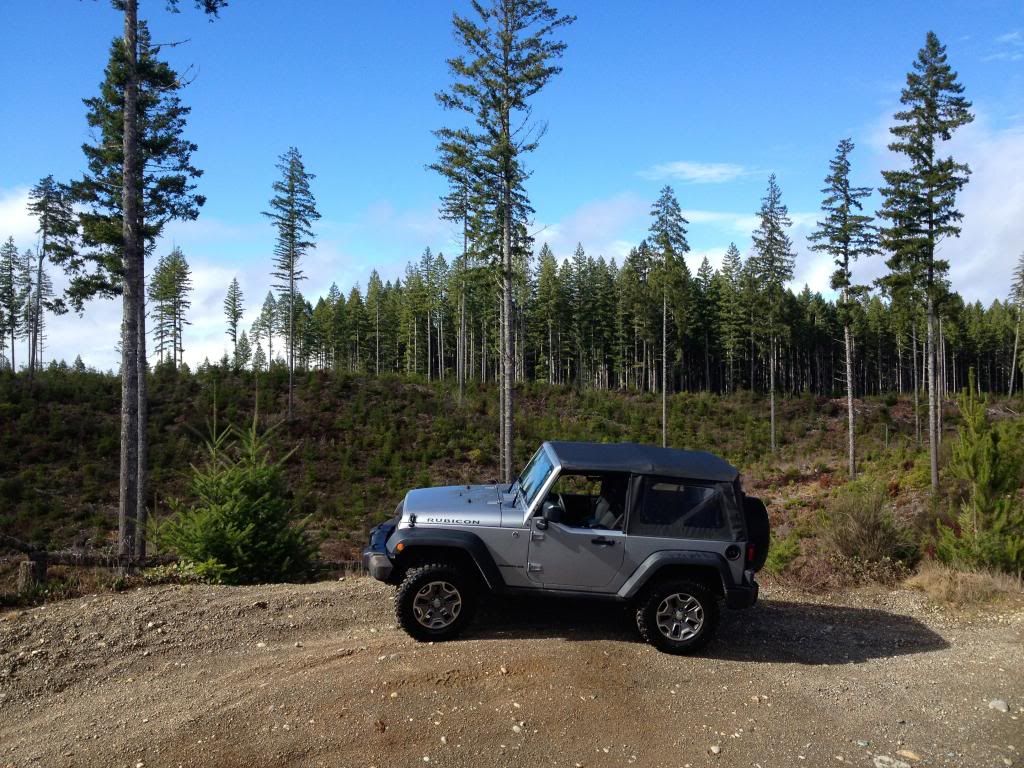 Carved out trail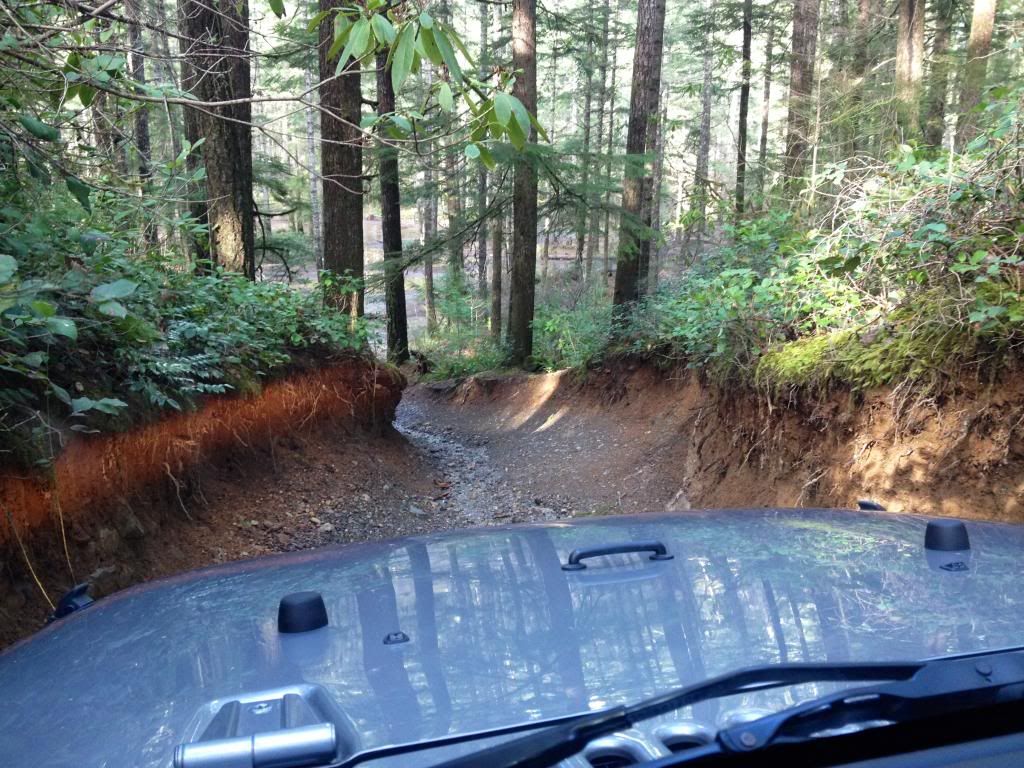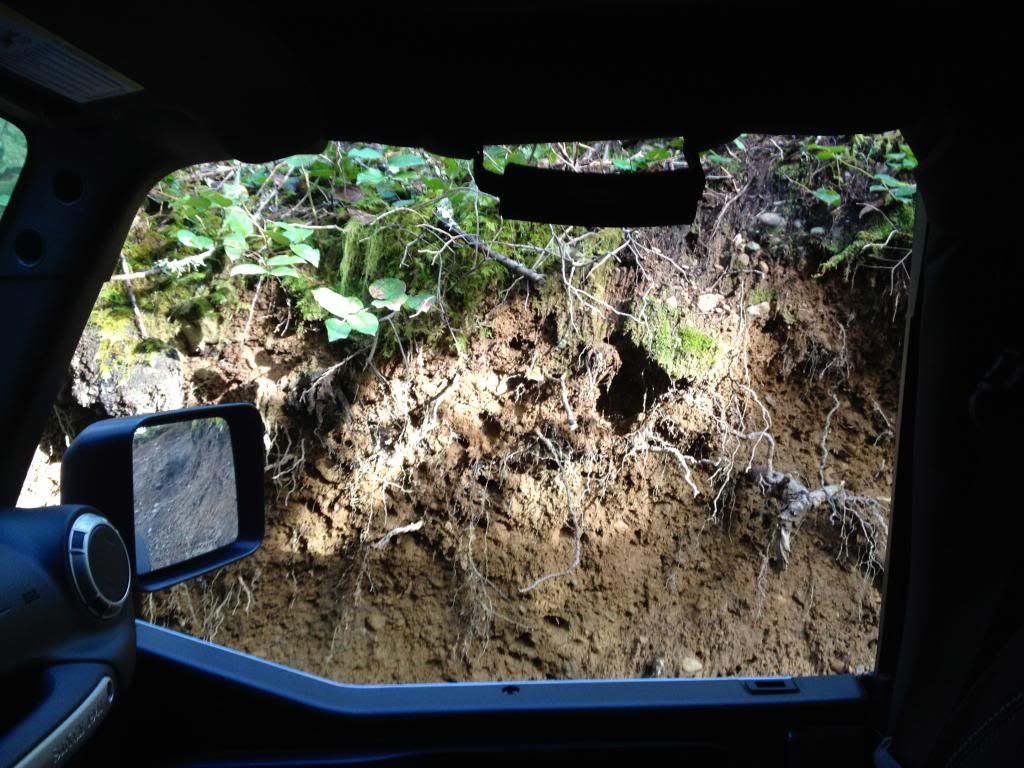 Poser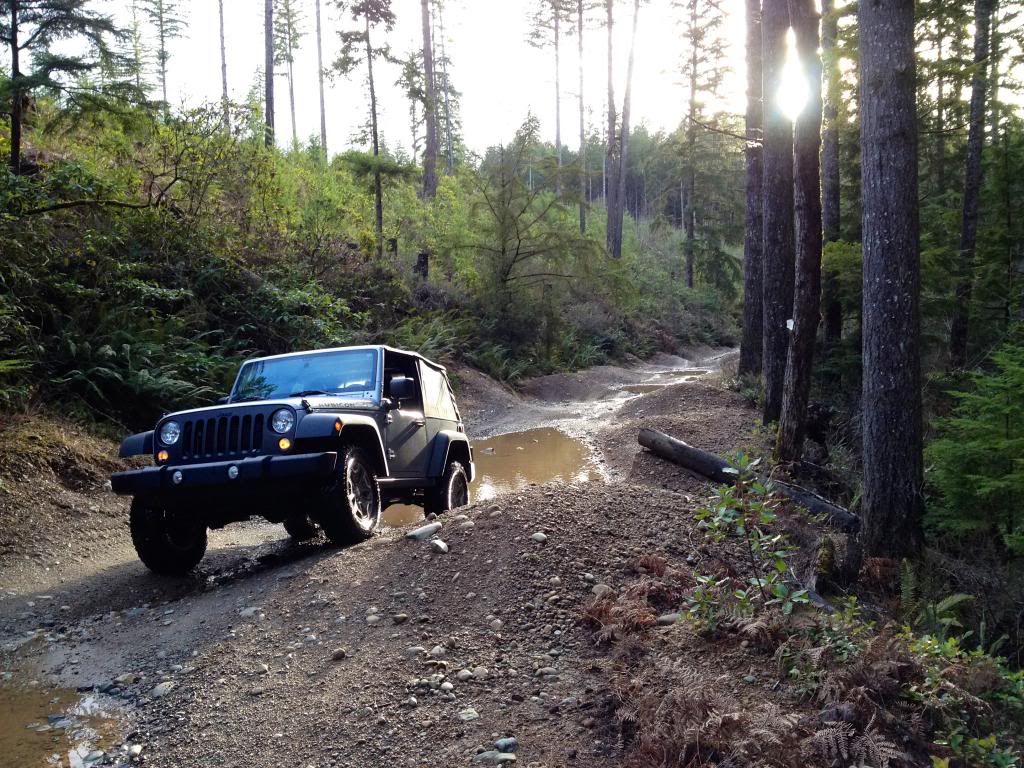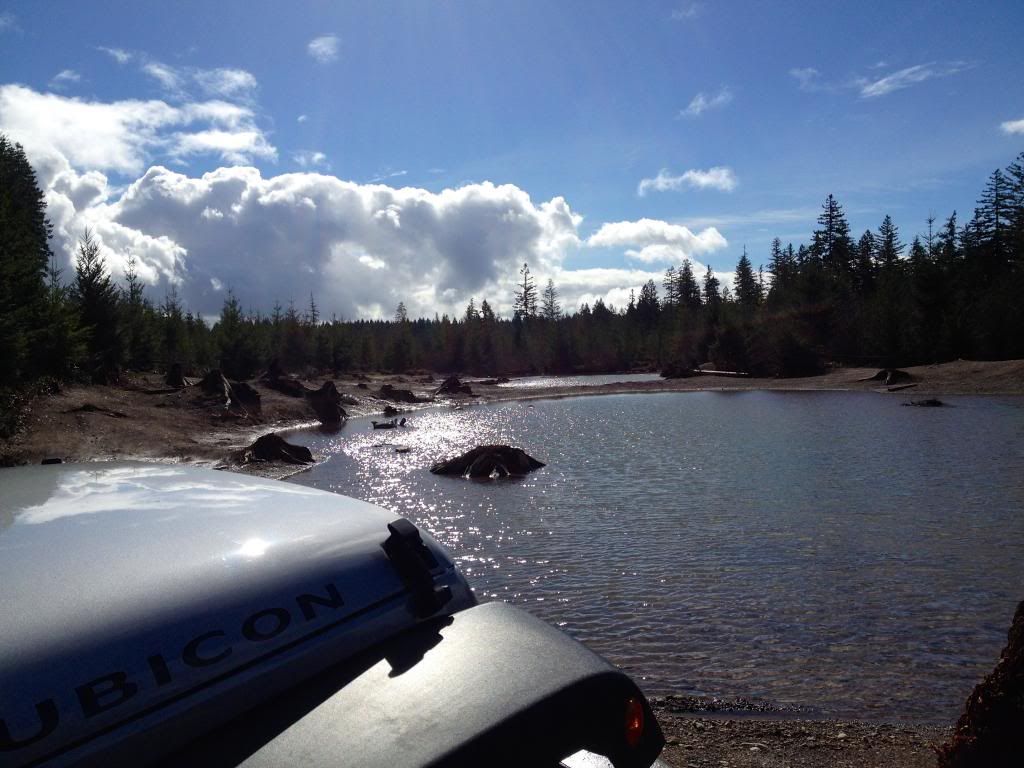 A little flex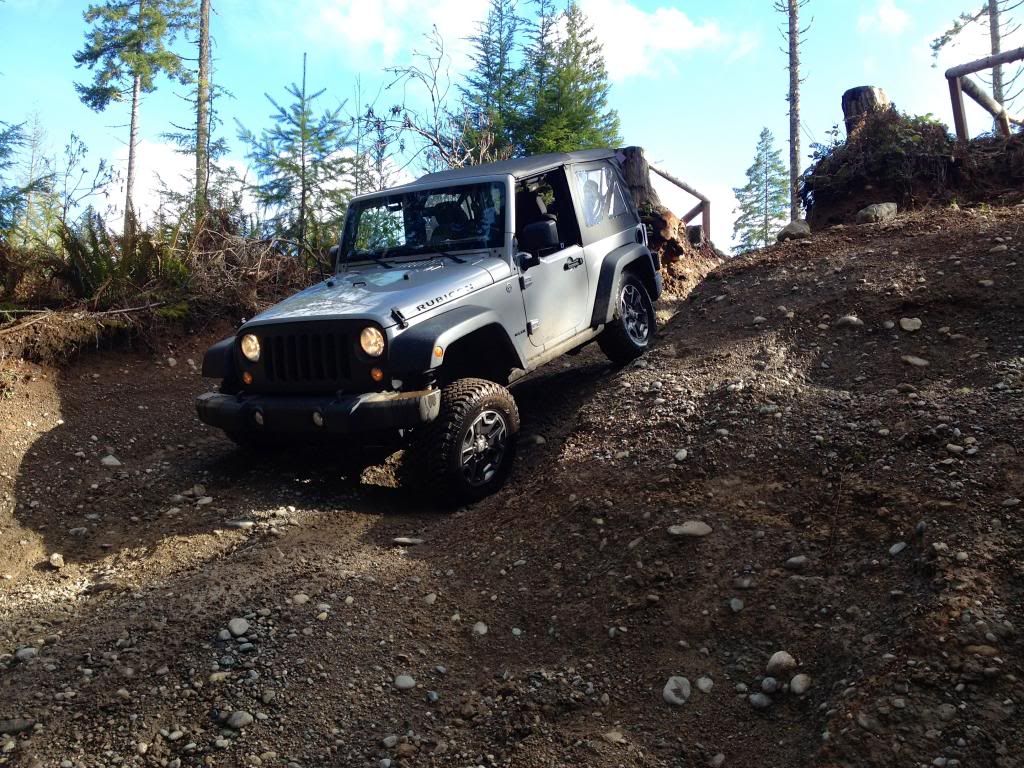 Hit the bump stop pretty hard on the way down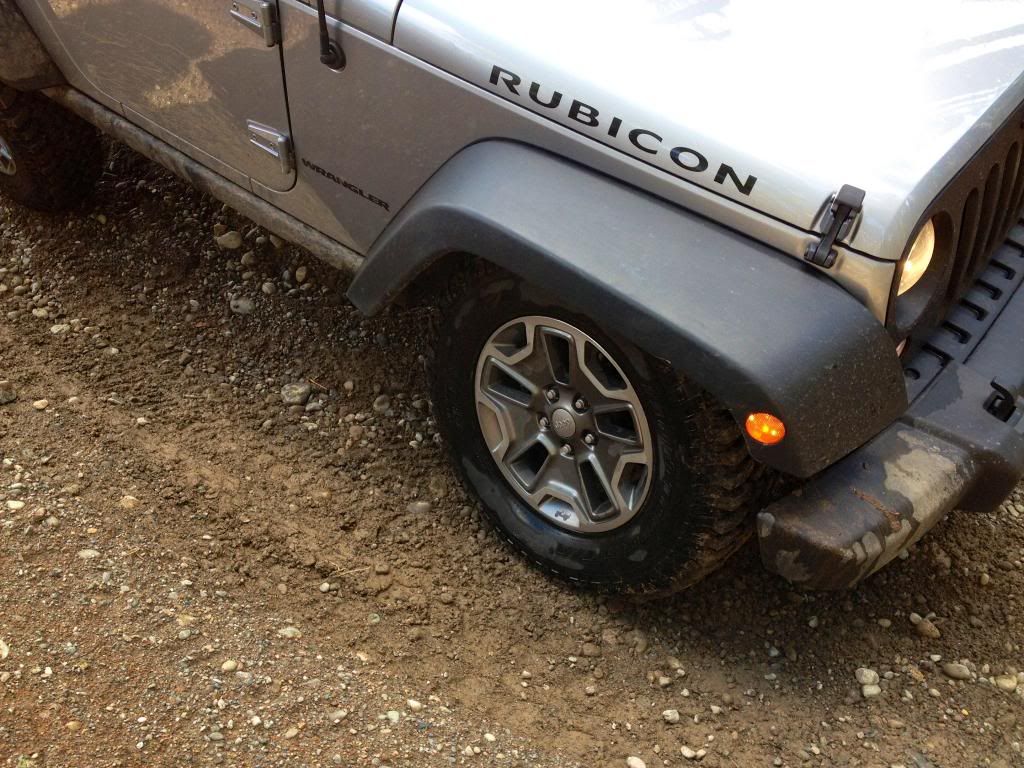 Time to pick up some ACE narrow fenders
Headed home on the highway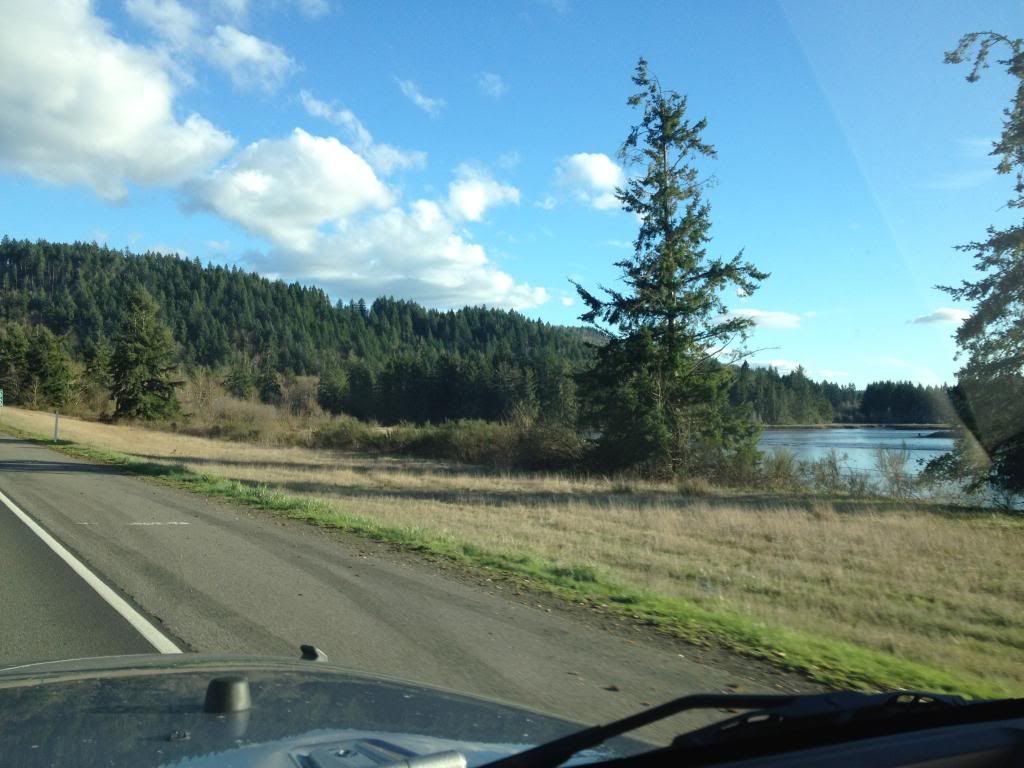 So, while the stock 32 BFG's have performed excellent, I see in my future some 35's. There is a hill there called Yellow Jack that I so badly want to try, but will tear up the Jeep with the height it is sitting at.
I learned a ton out there. When I went on Monday I was pretty timid, but today I was ready to push it a little harder, and I did. Completely happy with my Jeep.