Had a weekend away with the in-laws, to a picturesque place in the Grampians, Victoria, a spot where we go fairly often. One of the guys there had just bought his first 4wd, so was keen to go out and get it dirty.
There's a couple of crawling spots there that I was keen to disconnect the sway bars and hit, but rain put us off. Instead we hit some basic 4wd tracks (forgot the camera for this), then had a drive around the lake, where there are heaps of offroad and dirtbike tracks, and found some mud…
Love this shot, looks like the Jeep 'has awoken', angry.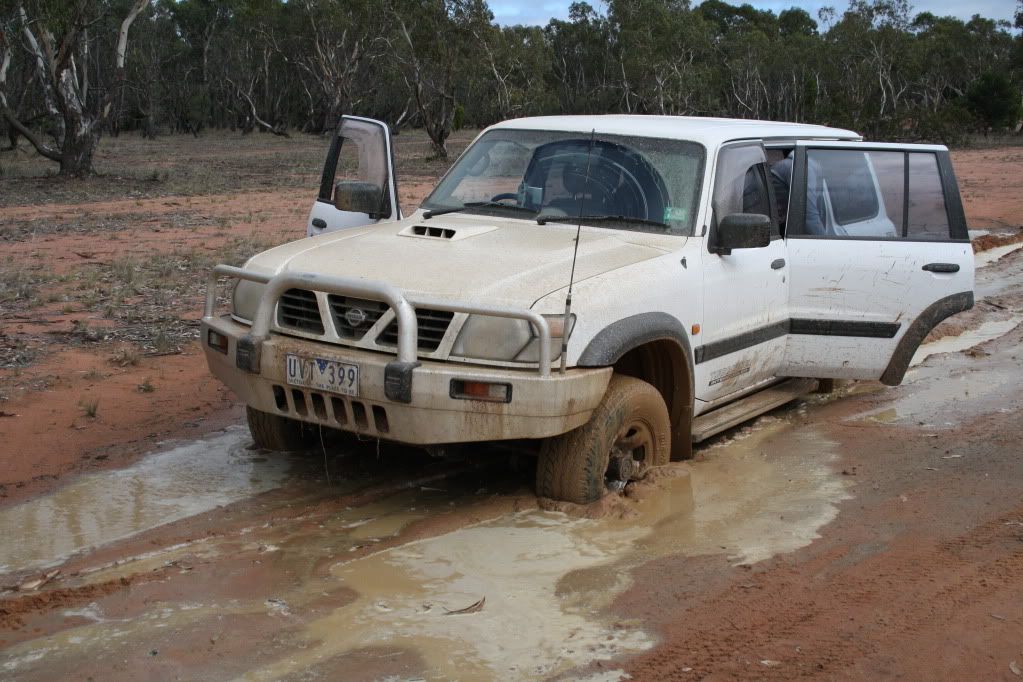 Stuck! My girlfriend's brother with his new second hand Patrol. Can't blame him, those are near bald street tyres.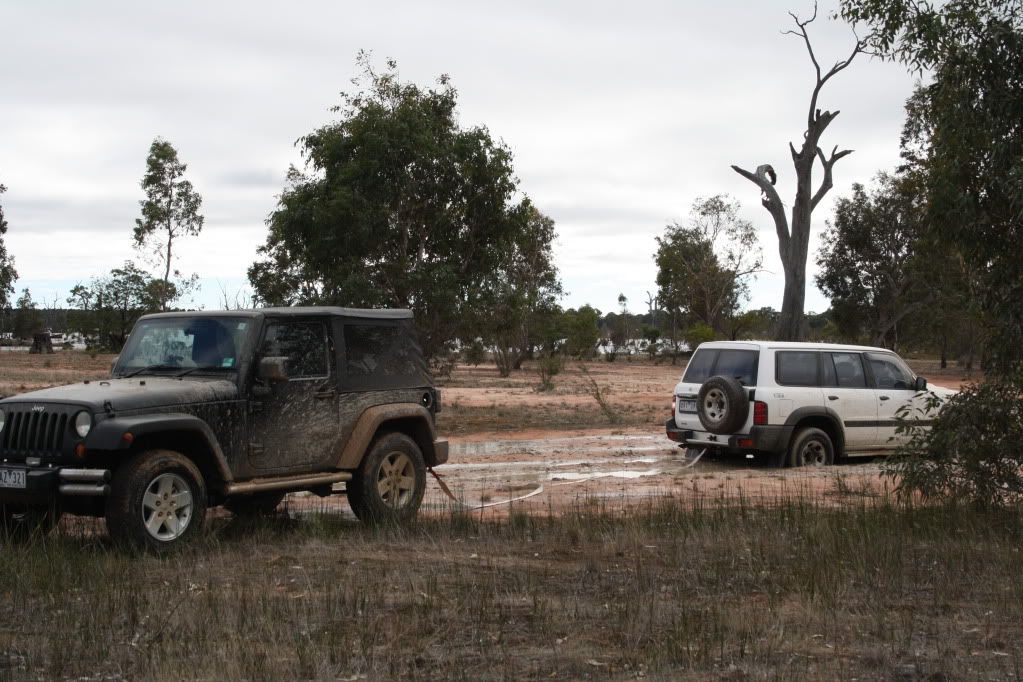 Jeep to the rescue!
My turn in the same ditch..
That was actually pretty easy.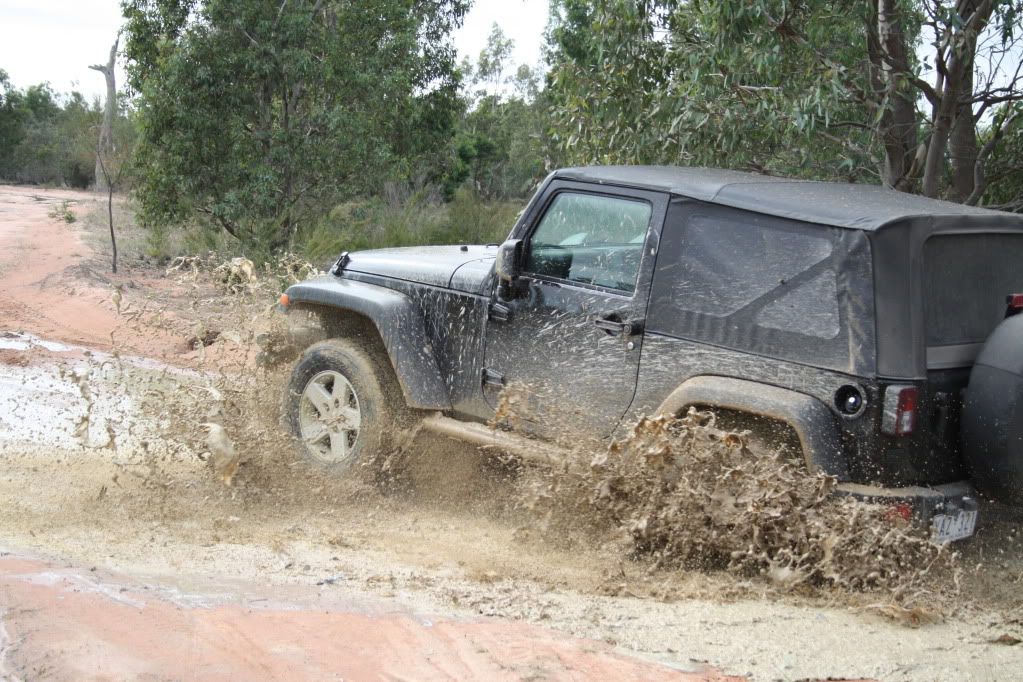 Yeeeahhh!!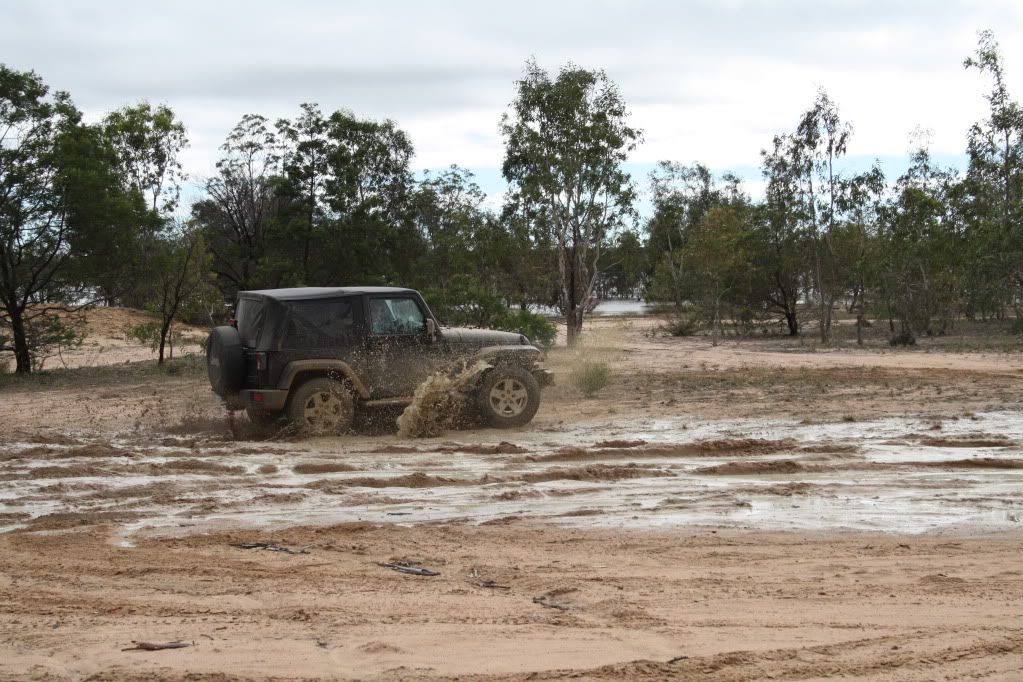 Girlfriend's turn in a shallow bit, on her own while I documented the occasion. She drove around the edges a few times before going through it. Her first time doing anything like this - couldn't wipe her smile off for ages afterwards (see next pic)
See!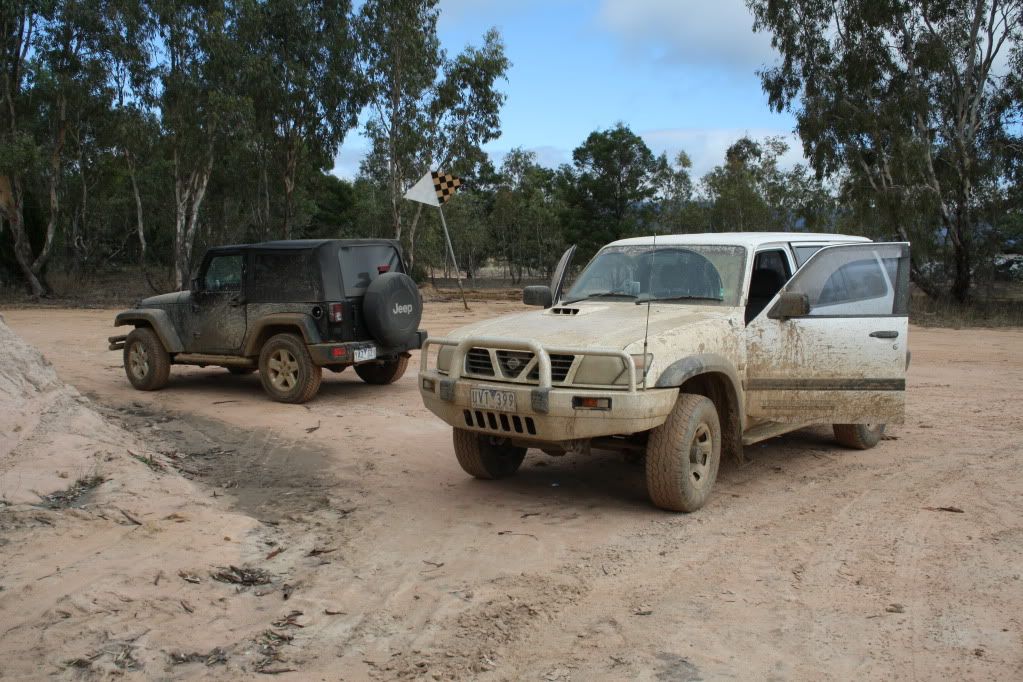 Lookin good.
Had to drive 2 and a half hours home looking like this. It was awesome. Those rounded chrome side steps don't do much of a job keeping the mud off! Took about 30 minutes at the carwash to get this off.
Thought this would make a good wallpaper for the phone or computer. It does!
You might be able to tell we had a ball. This was the first time we had gone out with another 4wd, so instead of driving around things we could drive through them - heaps better.