So went and did a 4wheel parts customer run in ocotillo with a bunch of guys, we did some canyon dragging, almost laid the jeep on its side 2 times Scot dented his door laying his on the hill and pushing through (dirt was soft thankfully lol)
Day started out muddy and was a blast normally hate mud but tons of jeeps (150+) and a desert with canyons and truck haven was a blast.
We rounded a corner to see this jeep bottom facing us and no movement then the door opened and out popped a guy then a guy then another guy and the lady inside had her hair stuck under the blown out side of the top between cage and ground.
I hooked up a winch line and pulled a smidge so she could get her hair out, had a buddy hook up at a diagonal angle so he could keep it from sliding around towards me and not flipping.
So in a slow and balanced pull got it to the apex and then smidged it to let it fall slower.
Aside of needing some oil it exited the run on its own accord., the people were fine and what I noticed was no front driveshaft. I assume he hit the mud and the short wheelbase slid out, the dad was mad at him (was dads tj) but in favor of the kid the no 4x4 made it a accident waiting to happen in the slippery mud.
Anyhow scott and I found some canyons and ruts to go through and with them being so nasty not laying the jeeps on their sides became angame . Teetered 2 times on 2 wheels told my boys to lean driver side slowly ....
Ended up breaking my rear axle driveside , somehow my arb twin compressor popped 2 fuses and left me relying on rear Detroit on obstacles till it broke...
96 mile tow (AAA thanks and buddy with me who had the AAA you
)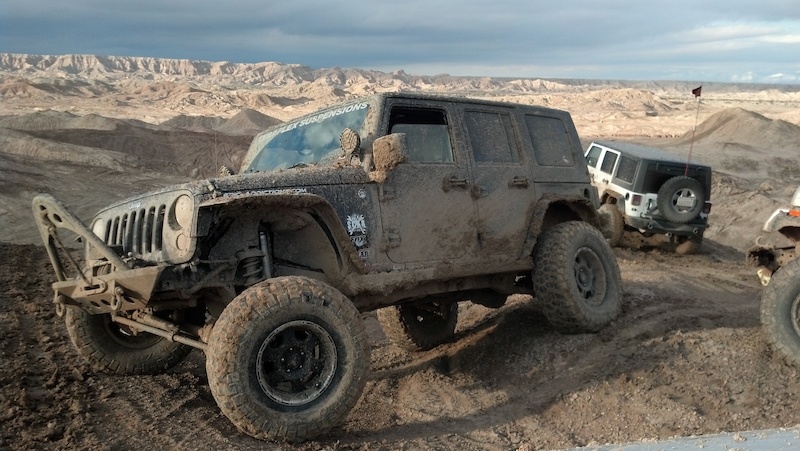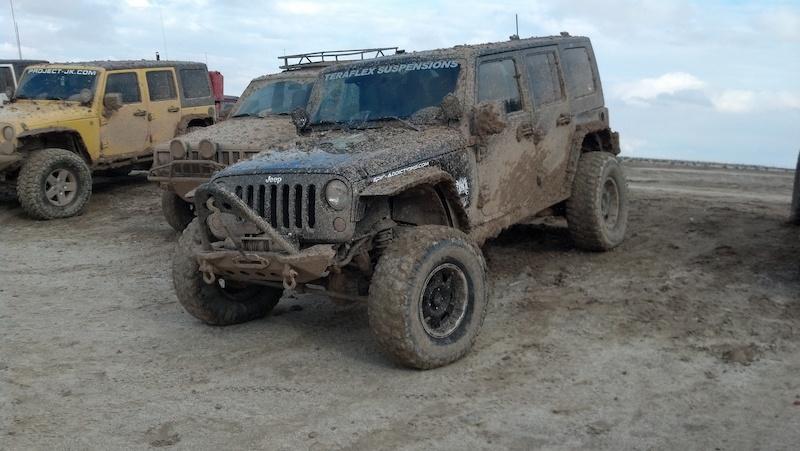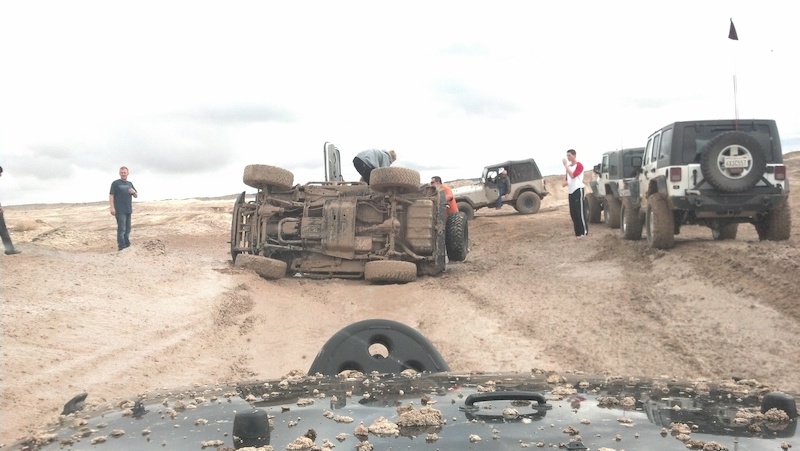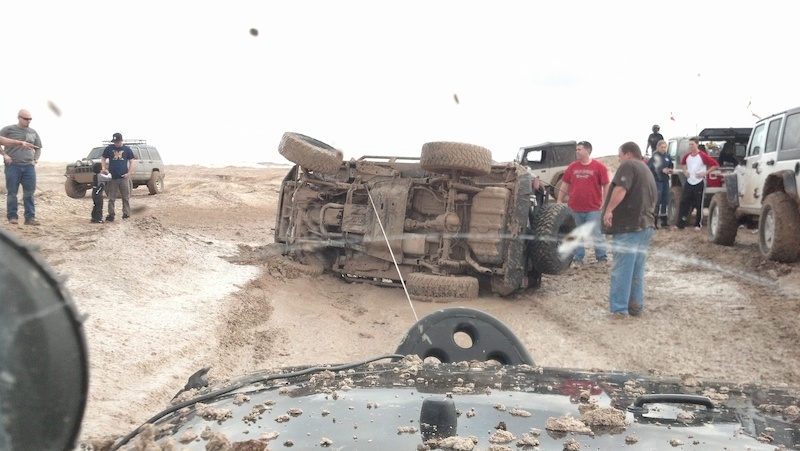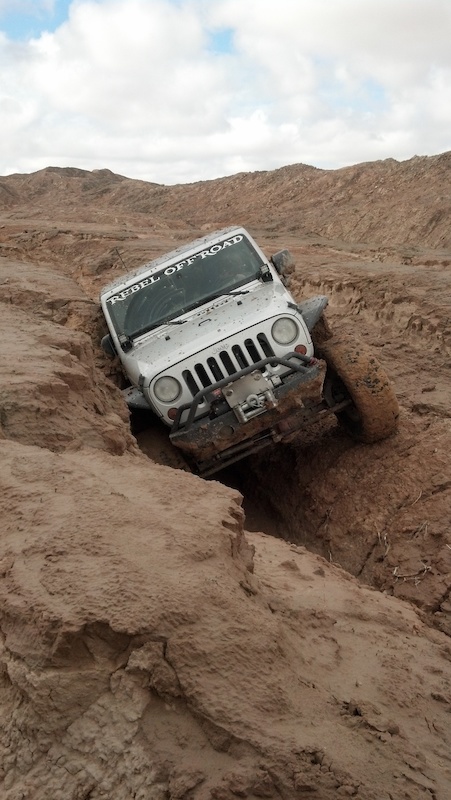 And after all that happened with mud, carnage, jeep flips, jeep breakage and a long day the jeeps were still happy! Here's proof...lol