Had a great weekend at the dunes. cant wait to go back. Really makes me want to build a desert racer.
In vantage stoppin for gas and a dip in the colombia river. its hot driving topless/doorless in 100 degree weather.
Camp right on the lake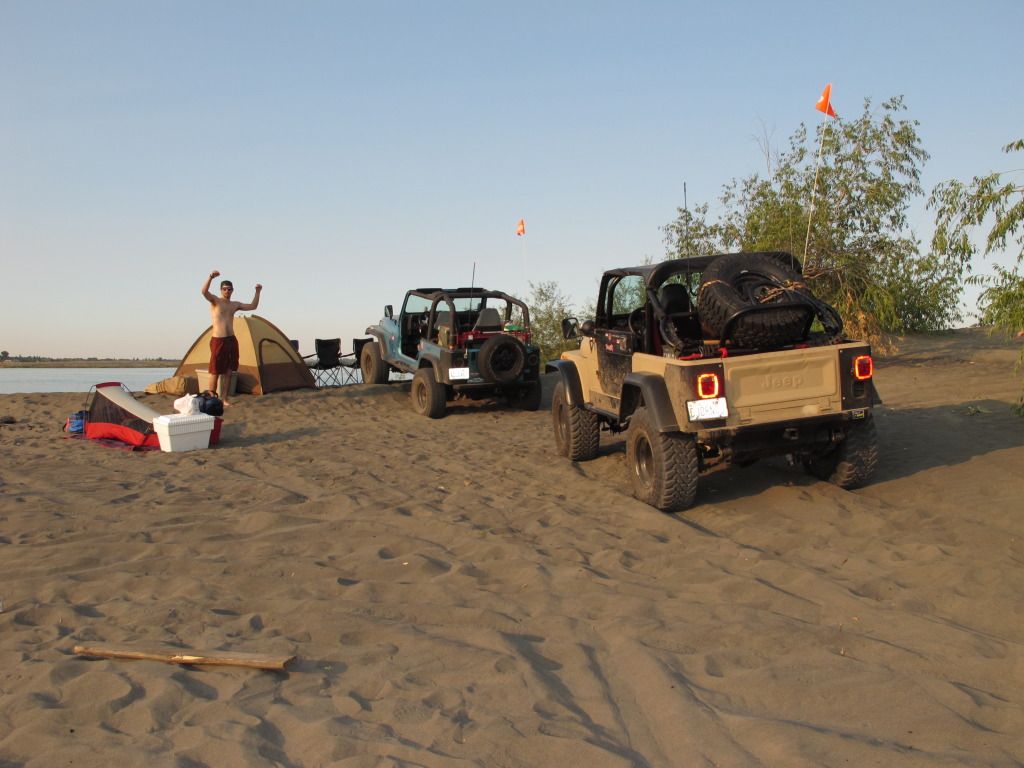 turns out the super low gearing in the CJ7 doesnt help too much on loose sand.