Yea, not quite what you thought
I purchased my Jeep Wrangler Sport brand new in April of '02. Last Saturday, I was finally used it for what it was intended, trail bombing.
Rubi, his wife, and I went out to
Hollister Hills
for the day. The trip was to show me what my stock rig is capable of. We started out at the Vineyard School where we disconnected our sway bars
From there, we headed over to the 1st obstacle course to play in the mud a bit. There were a few outrageous rigs out there playing around. Defiantly a cool thing to see for the first time
After hanging around the mud pit and hitting a few of the obstacles there, we headed over to the 2nd obstacle course (not on the map) and I was able to run a few of the obstacles there to get a feel for what my rig can do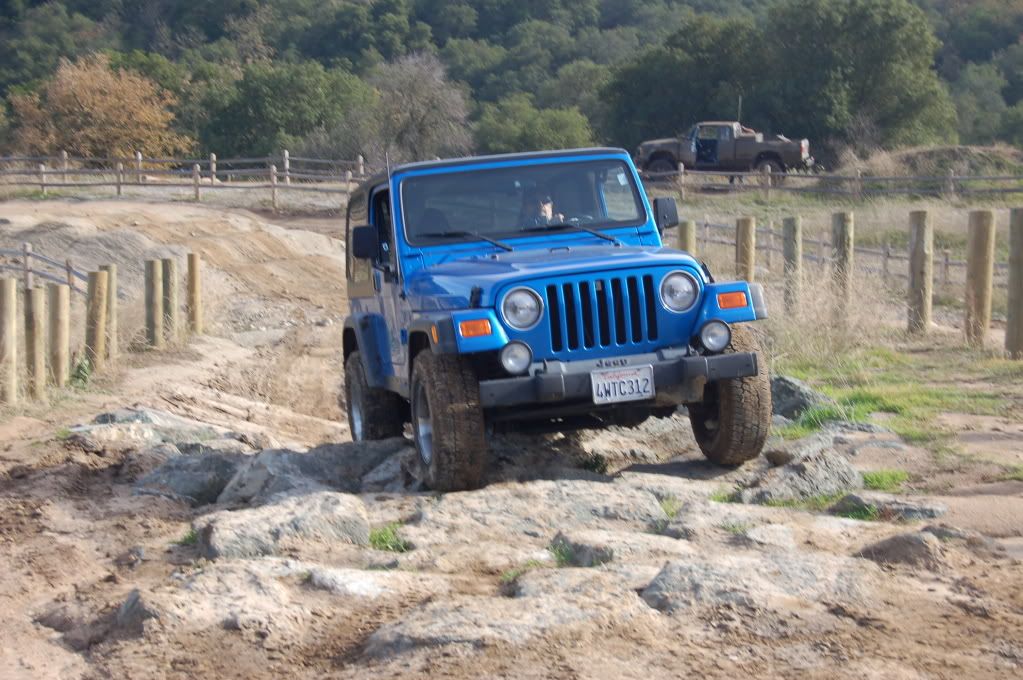 I decided to just check my articulation out on the pile of boulders in the middle of the yard.
Then I got brave
And of course, bravery leads to getting stuck...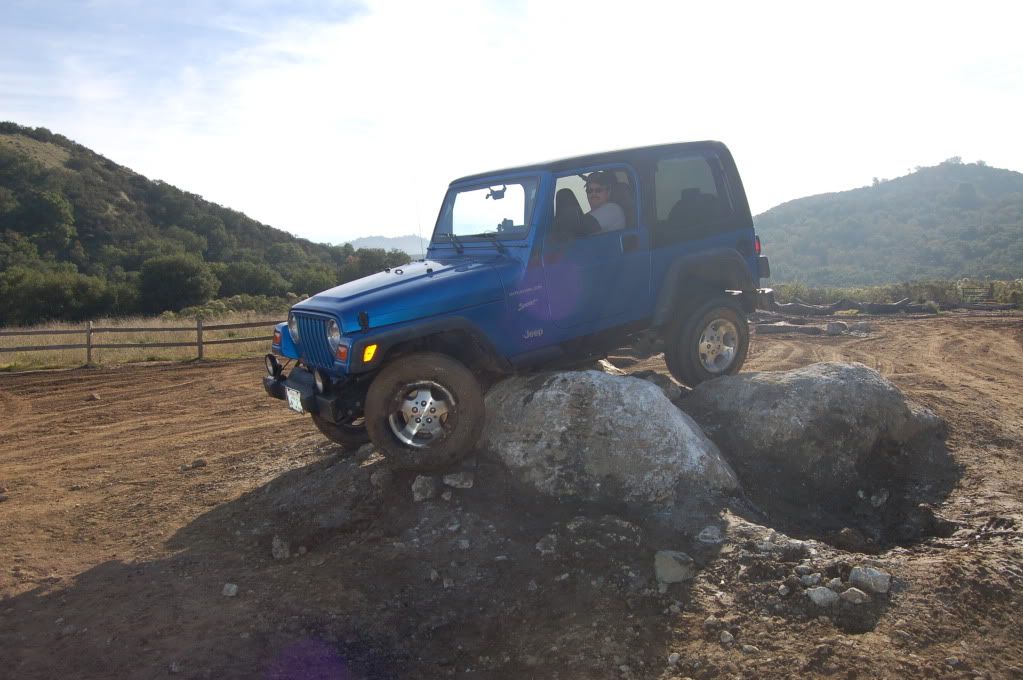 Thankfully nothing broke, and the damage was limited to the engine skid being a bit bent, and the corner of the tranny skid being rolled over a bit.