This is a regular holiday spot for me and the mrs (Halls Gap, Vic, Aus). There's a lot of mud to get stuck in but I prefer going higher up the mountains to the rockier, hillier bits. There isn't any really difficult tracks, and a lot of you guys will probably laugh at these pics, but we're still new to this!
It was just us so we didn't attempt anything too extreme. I learned this time though that some things which look pretty intense from inside the car look a little tame from outside the car! Can't imagine what it must feel like to be in the same situation as some of the other threads in this section.
Anyway, pics.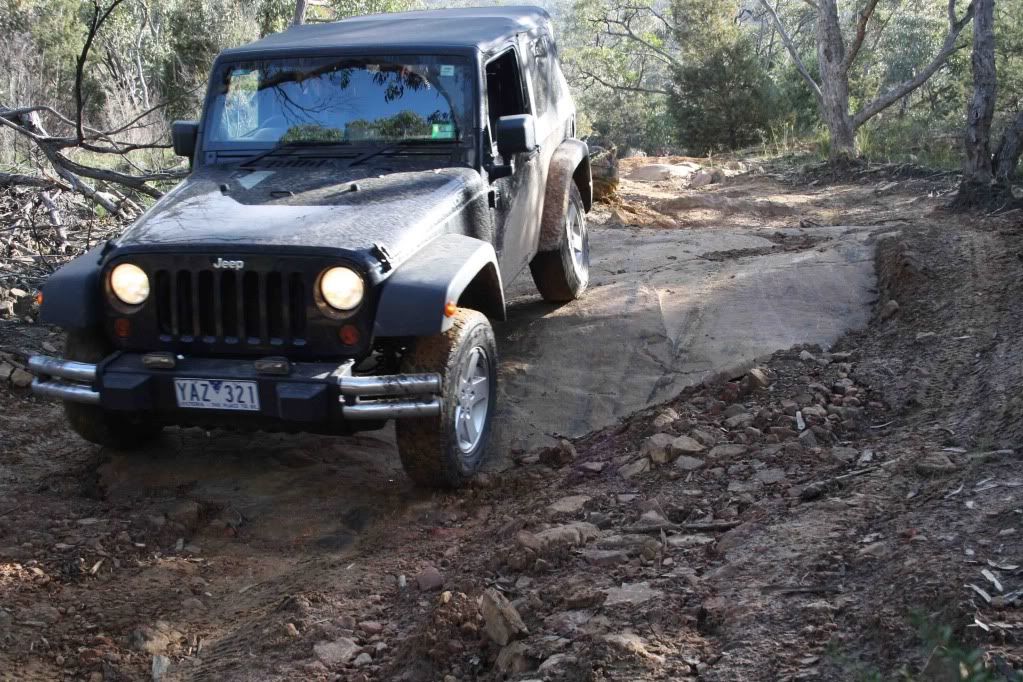 Airing up afterwards, in the rain.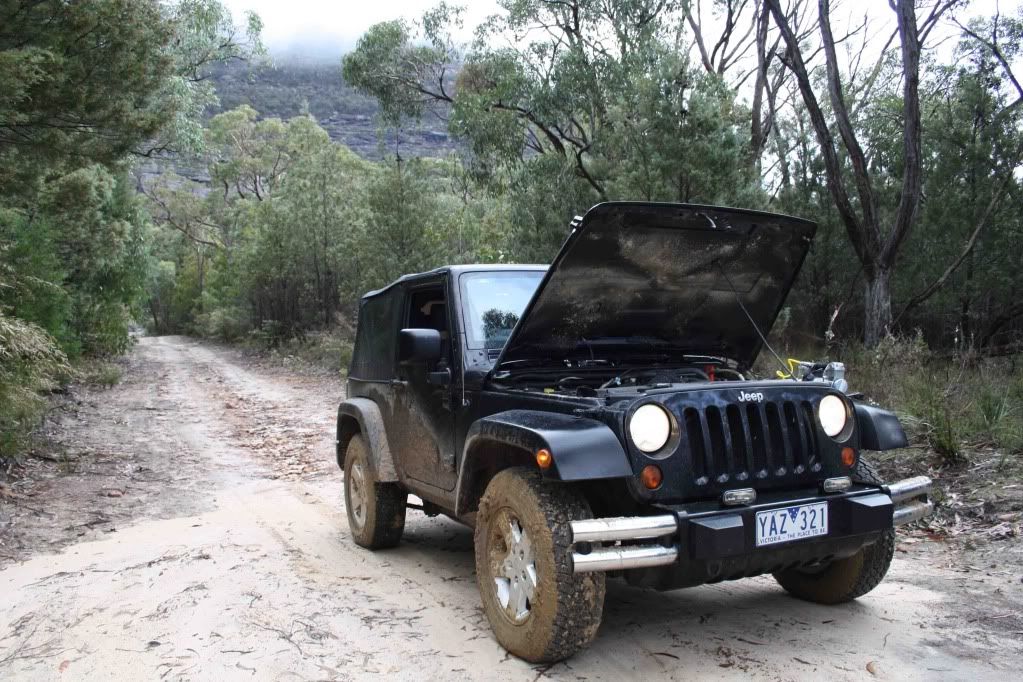 Had the father-in-law along for part of it. After crawling up and down a few steep rocky sections, he was pretty amazed at how easy the Jeep did it, considering it's bone stock.