10-9
This trip was by far, the best URE trip to date. I met up with John (JC) around 9:10 at the Outpost. After he aired down, we quickly hit the trails for a full day of wheeling.
We started off with Wolf's Den and afterwards we headed towards Falls Dam, but not before I made a quick stop at the Soup Bowl.
After a nice run through Falls Dam we decided to take Dicky Bell, a trail that I had never been on before. I was a bit weary of going at first but knowing I was with someone as experienced as John, I decided to go for it.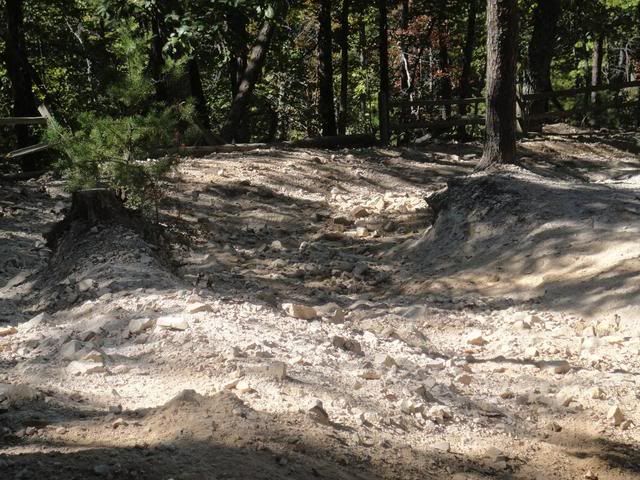 After a while, I was treated to a nice show at Kodak Rock.
(Forgive me here if I'm mixing Dicky Bell with Daniels)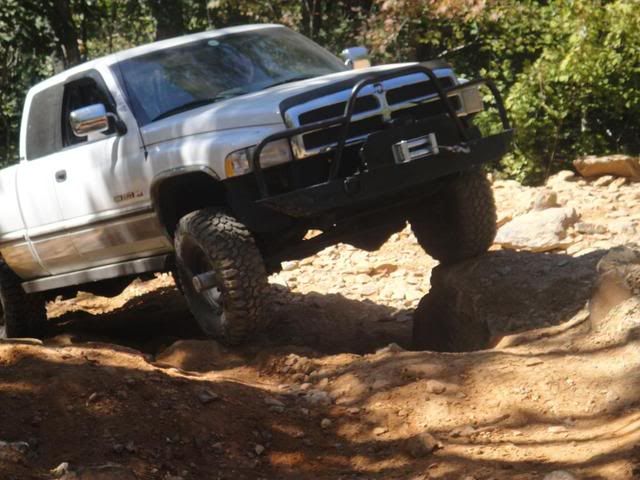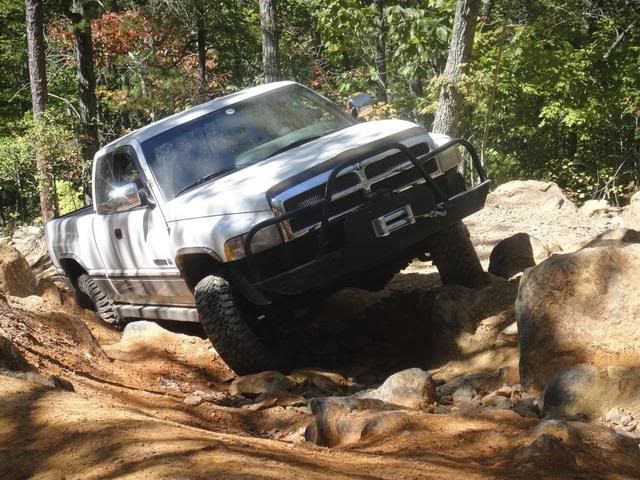 After finishing Dicky Bell, John headed towards Daniel. As soon as he mentioned he wanted to go through Daniel, my heart skipped a few beats. He told me the only trouble I would run into was the first ledge. After some thinking it over, I decided to go for it.
What was I thinking? Taking a stock JK sitting on 31" A/T tires, I must be crazy. :huggy:
After a few minutes on Daniel, I hit the first good obstacle: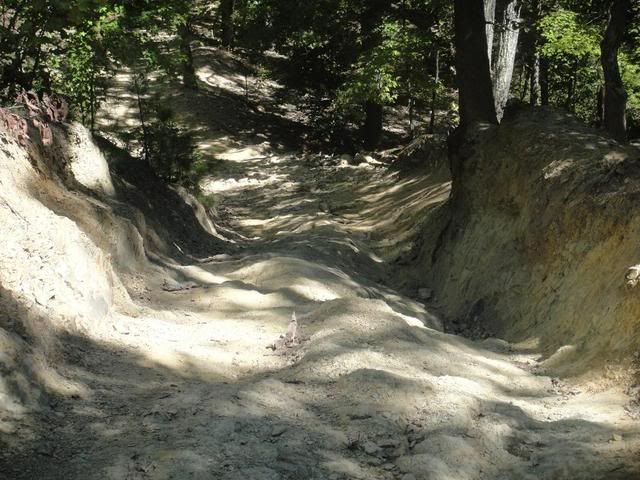 John told me to be careful here as it's very easy to slide into the wall. Luckily, I picked a good line and went right through here with just a couple inches to spare on the driver side. A black TJ had just fallen into the wall a couple minutes before we got there. He had busted out his driver side rear glass and made a nice dent in the A pillar. Right around the corner from this was what seemed to be like an impossible area for me to go through. When we got there, the black TJ mentioned above was already progressing its way up the ledge. Look closely and you'll be able to see the busted glass and dented A pillar.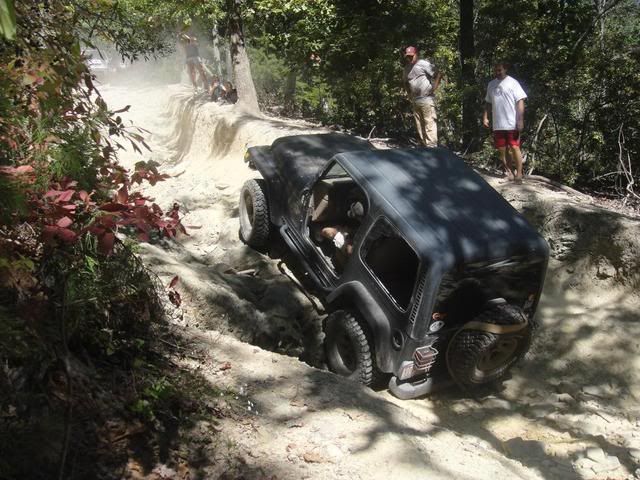 After he made it up, it was John's turn to go. I don't recall him having much trouble getting up the ledge. Now, it was my turn.
It was a weird feeling to be the center of attention there on Daniel. But I slowly crept my way to the beginning of the ledge and gave it my all. After some tire spinning and some rubber burning I radioed John and told him I wasn't going to make it up alone. So he hooked a recovery strap to the front of my Jeep and gave me a nice pull right on up the ledge. I couldn't believe it, I was on Daniel. But of coarse, not without the help of John. Thanks John!
We made our way to the 2nd ledge and I was able to make it part way up but the 2nd part of the ledge caught me and again, John had to break out the recovery straps and give me a little tug.
We continued on through Daniels and for the rest of the way, recovery straps were never needed again. My stock JK, along with a little help, had reached the top of Daniels. *A place I never thought I'd be at.* It was an amazing feeling, I had seen pictures of this place but here I was, taking pictures of my own Jeep at the top of Daniels.
We continued on for a bit when John decided to stop. I got out and he began talking to me about the importance of airing-down and he also told me about what the differential does, he talked to me briefly about lockers, and then gave me a lesson on brake-pedal-modulation.