Well, sorta, I need another wheel for a spare tire and am having a heck of a time figuring out what wheels I currently have.
They're aluminum, little cap in the middle says Ultra, back of the wheel is stamped 15x10, tires are 35x15x12.5 BFG AT KO's, and as far as I can tell backspacing is 3.75-3.8".
Sorry bout the pics, the only camera I have is on my cell at the moment.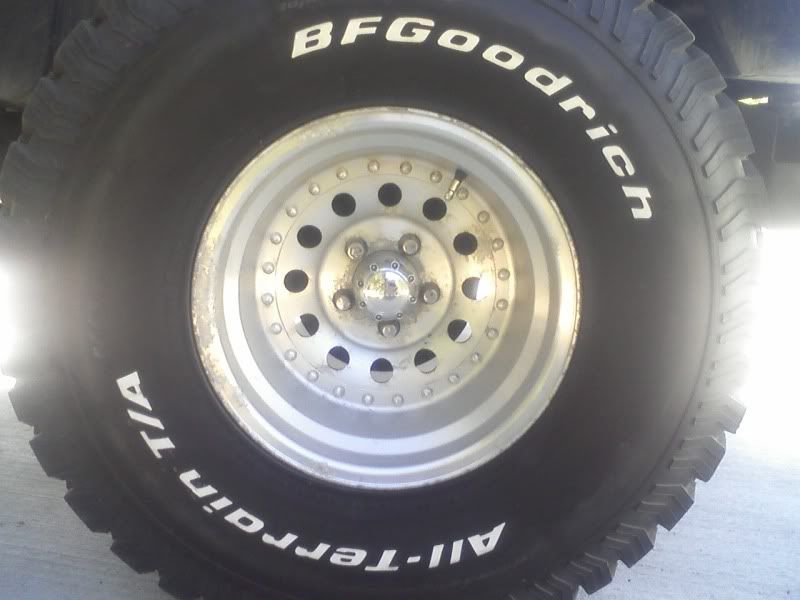 The problem is that I can't find a wheel in this exact configuration.
Ultra model 62's are close, though as far as I can tell they don't come in the jeep 5x4.5" bolt pattern.
http://www.ultrawheel.com/pdf/rims/0...coat%20RWD.pdf
American Racing Outlaw II's (they seem to sorta be the same brand?) are a bit closer, aside from the cap they come in the right size and pattern, but the backspacing is listed as 4"
American Racing Outlaw II
So, the question is, how accurate is the backspacing measuring (is it sorta the same as how a 35" tire is often only 34").
Will the 4" vs 3.8" cause me problems, will it look funny?
Or is there another brand that's the same thing out there with the correct specs?
Do I need to carry around a length of chain to tie up an axle so I can run on 3 wheels if I get a flat??
These wheel companies are just too danged sneaky for me.