I went from 28" street treadz to 31" Dick Cepek Mud Countrys and I always a asked other Jeepers hows the comparison between stock tires vs mud tires so heres my experiance in case someone elses wonders the same
Onroad:
in the city it feels like I lost about 10 horsepower,Not much changed and the ride is about the same.The Dicks make minor noise but you have to listen carefully to hear it,no complaints.These tires grip alot more than stock and didnt hydroplane at 55mph
Offroad:
I cant even compare apples to oranges
In 2wd with 31" tires I can idle thru everything my street tires couldnt fly thru in 4wd
The noticables:
alot less power in 4h due to the 150% more grip,I got stuck in soft clay mud and 1st gear will burn the clutch fast so I had to drop to 4l 2nd gear.
The power is lost due to the added grip.
The dicks even at slow speeds clean out well.
here are some pics
idled thru with 31's and climbed right out eaisly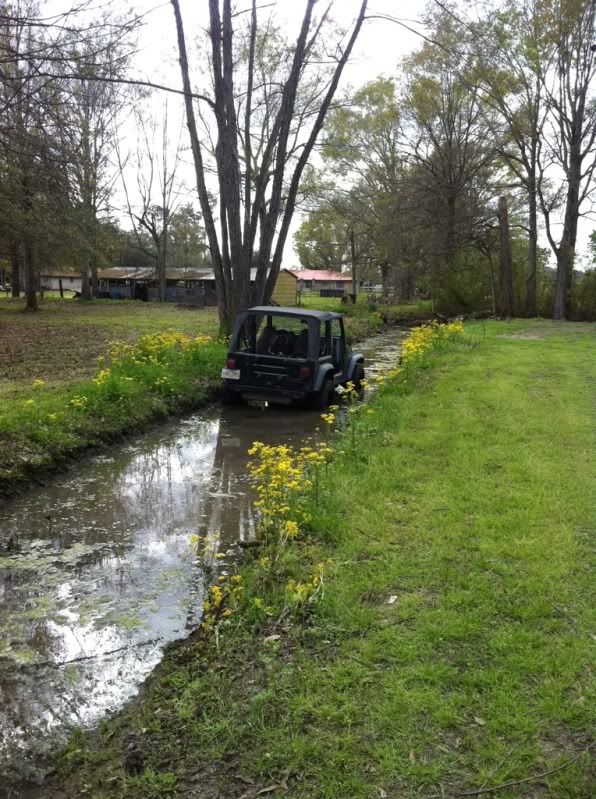 soft clay got stuck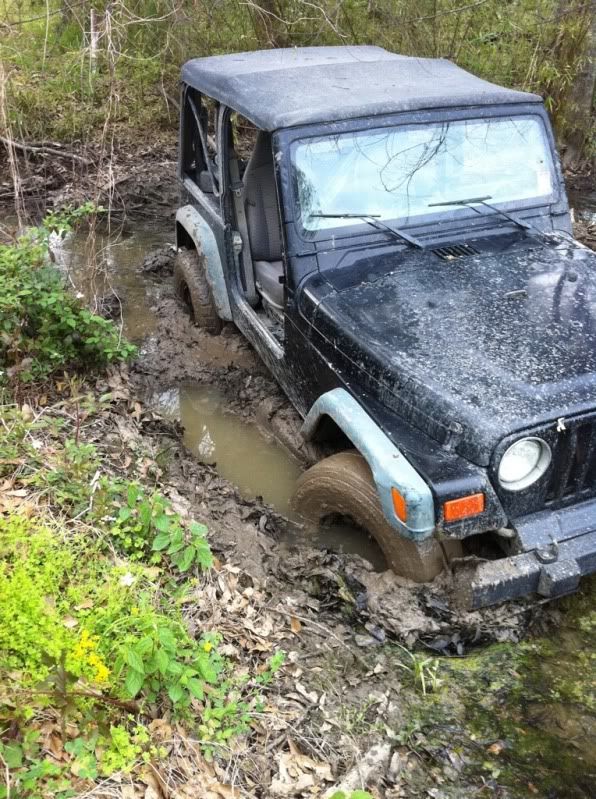 mudbath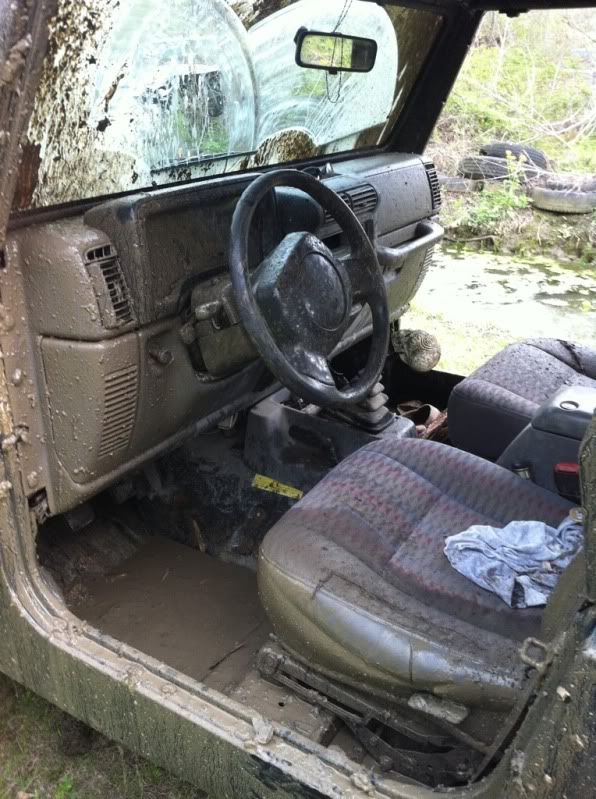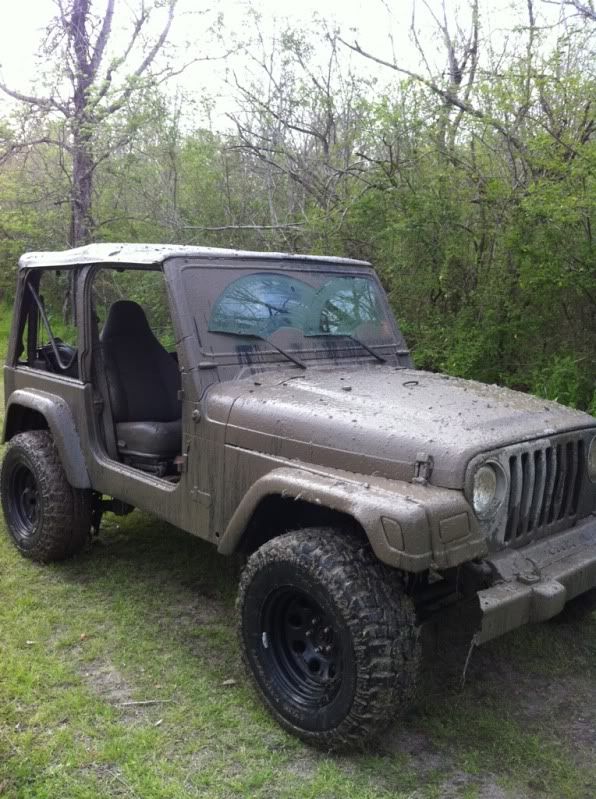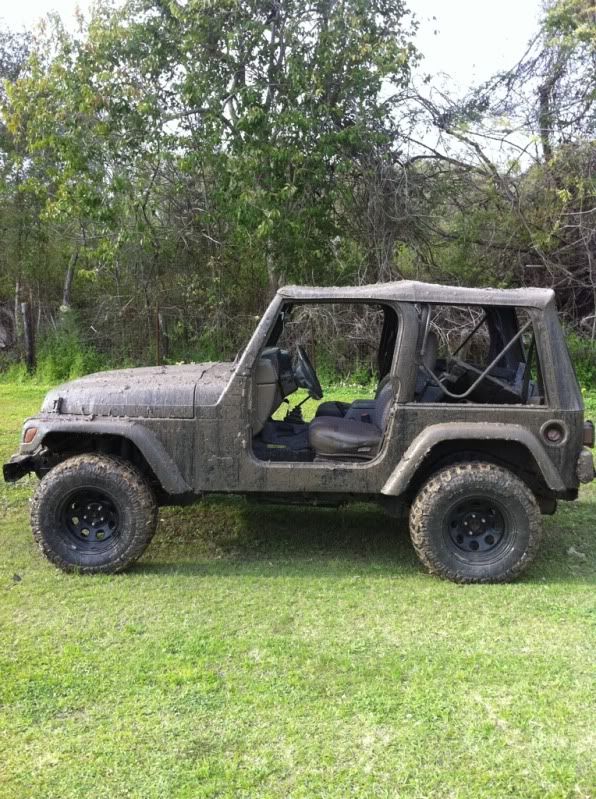 now two weeks ago with stock tires....the trail I get stuck in
stuck in the clay but not bottomed out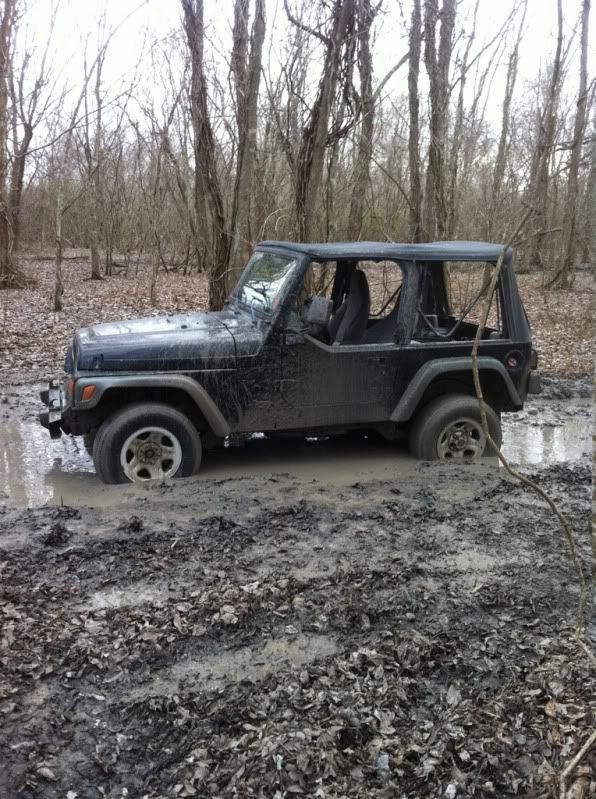 still stuck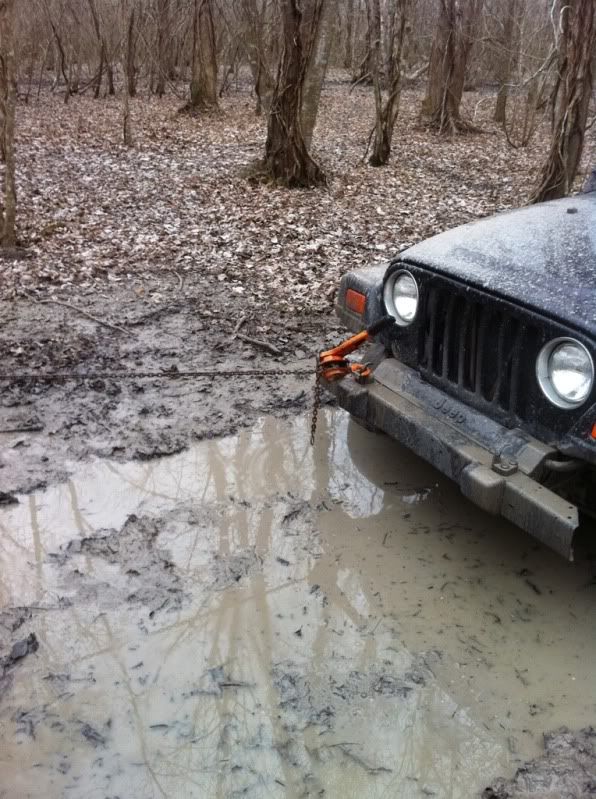 Now even in the trail where I use to get stuck I gassed it to see what it took to break traction and they gripped and hauled ass,not much slippage at all
My thoughts:
I dont know how I've owned a Jeep TJ without good tires,Its a diffrent beast all together with the tires.Its like driving in 2wd thru every hole then driving in 4wd for the first time.Its a big improvement.The loss of power is acceptedd until I change the gearsets.I have a 98 sport I6 5speed 3:07 gears
2" budget boost 31" Dick Cepeks on 15x8 cragar soft 8's 4" backspacing.No rubs or vibes
heres a lil vid where i use to get stuck