Finally got them done. First I sandblasted them then primed them with a standard auto paint primer through a paint gun.
Then I under coated the backs of the wheels.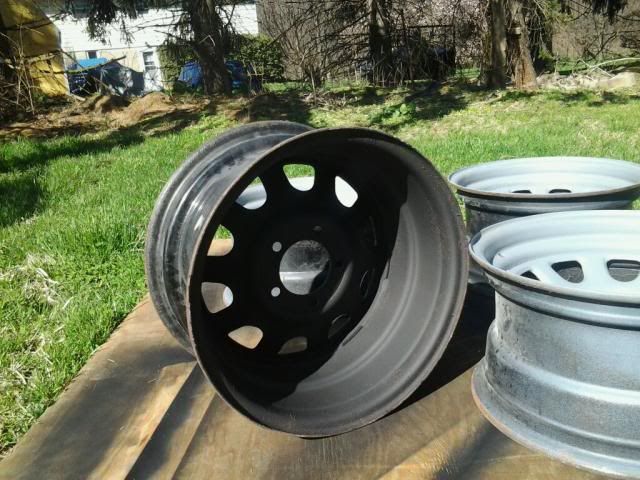 Then I wet sanded them and primed them again using rustoleom primer in the cans.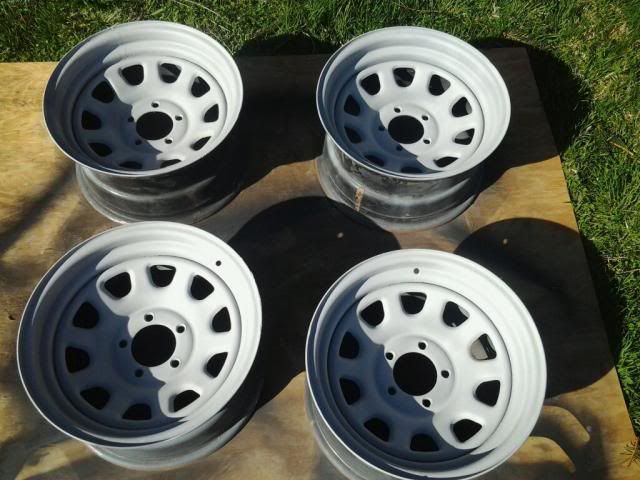 Then I painted them with rustoleum gloss black paint.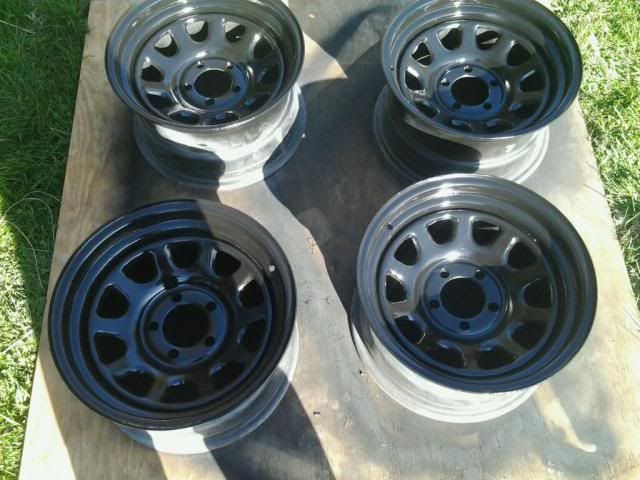 Then finally, 2 coats using rustoleum clear coat gloss.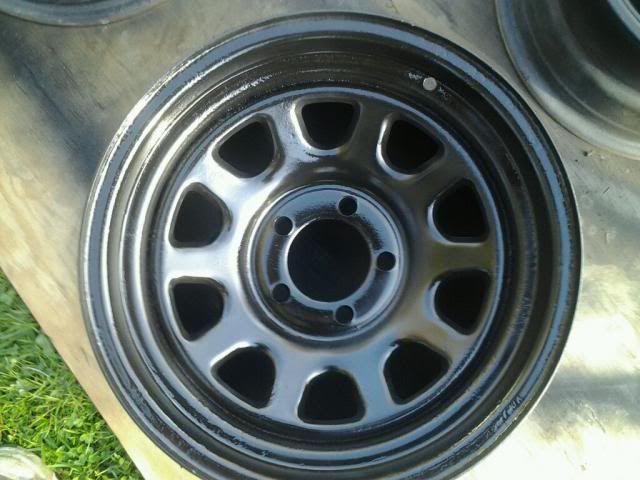 The finished product. There are a couple imperfections if you look close at the edge of the rim. I'm very happy with the way they came out and they look 100 million times better than before. By the way I sprayed the clear coat heavier around the lug nut holes because this area sees alot of wear tear from tightening lug nuts. And I also bought center caps from the local auto parts store. Overall, its an easy and fun project and was alot cheaper than having them powder coated!