Talked to a rep. not a salesman from Jeep at the show who knew his stuff! (surprising). Anyway thought I would share what he told me.
The dealer is now offering lifts from ProComp that does not void the warranty, he also told me that any larger tires put on would not void the warranty but he kept avoiding the question of if the lift put on by an individual would.
Took a look at the Mopar winch bumper and rear tire carrier too, pretty nice! Tire carrier can hold up to a 37" tire and the dealer is offering Warn Winches as an add on.
I also asked him about putting a diesel in the wrangler and he said they have them over seas and will most likely be seeing them here as an option in the next 3 years. When I asked him about the rumor of a dana 60 rear in the wrangler I read in a magazine he said with a smile he couldn't comment. Not sure if he was yanking my chain or just blowing smoke on that one.
2008 Rubicon 4dr $33,500
Here is the jeep they had there that already sold
3.5inch ProComp lift, 37" ProComp tires, Bushwhacker fender flares. Mopar bumpers. All Dealer options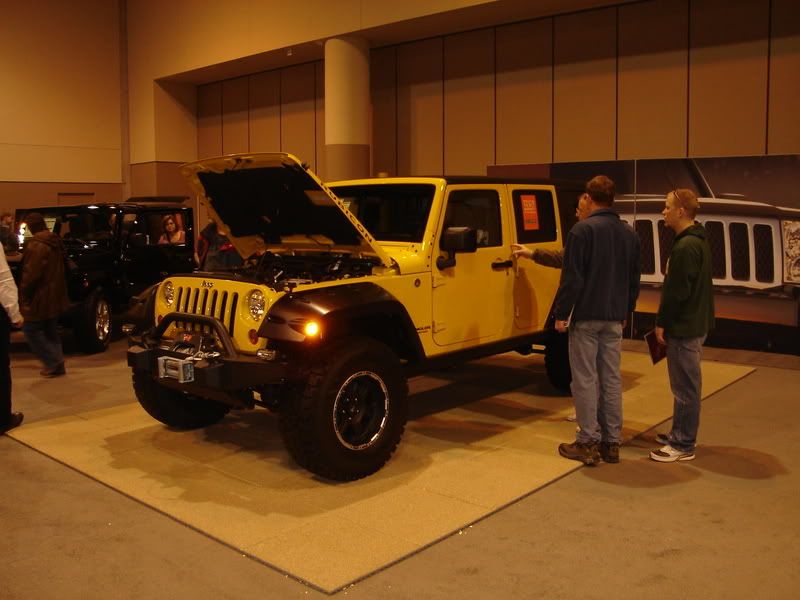 Lift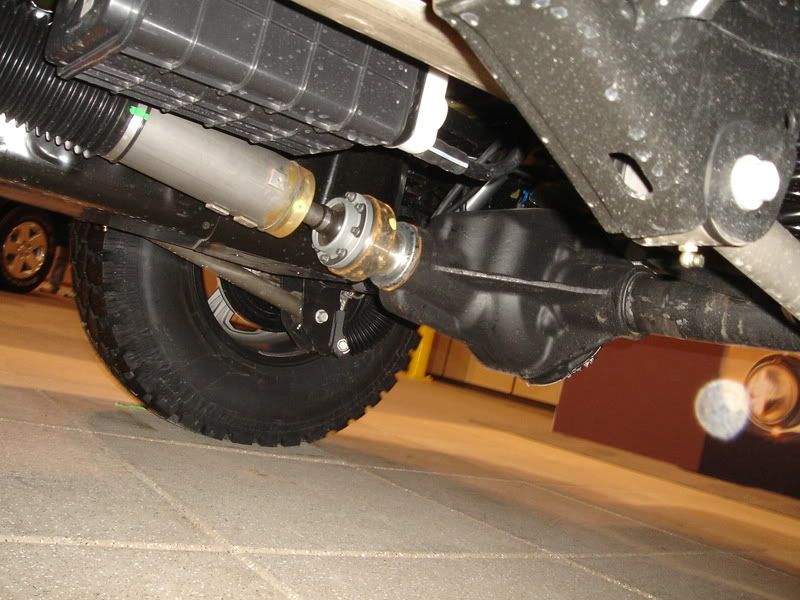 Tire/ wheel