The solar panel industry has really blossemed in the past 5 years -
Quote:
Originally Posted by
TheDoc
I think it'd be better to solar power at a campsite anyway, cause thats what I do and I never jeopardize my jeep power source !!
JIMBO
Jim what Size/Type of solar panel do you use. I thought of just getting one of those small roll up type. Do you know if these would do the trick?
Nick.[/QUOTE]
The rollup panel types can now be optained for under 200 bucks (60 watt)
Go to google and try "mobile solar panel panels" and there are LOTTA different suppliers--also try "Adventure trailers"--great outfit and kewl guys-
They moved from LA to Scottsdale ,Arizona and they build a killer "teardrop" trailer-
I got my rigid panel from Northern tool-about 6 years ago and the rollup panel type was very expensive and few choices--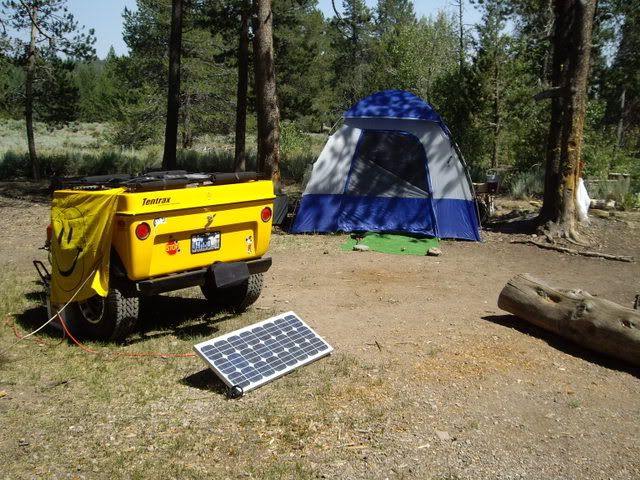 It's a hard (alum) panel 60 watts and powers an Engel cooler/lights/recharges trailer battery/Xterra/jeep/boat battery--
60 watts, which provides about 3 amps VDC in full sun-
JIMBO