Quote:
Originally Posted by
mrMangoTango
can i use the battery to power the switch? in that case it would turn on even when the car is off which is fine, but would it drain my battery?
Of course it would.
Here's a simple diagram: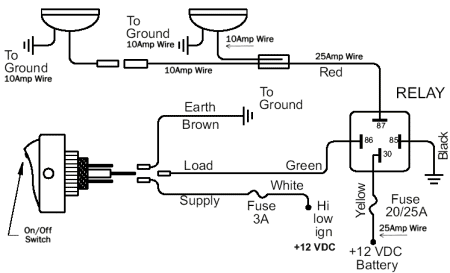 And here's what I did; ymmv: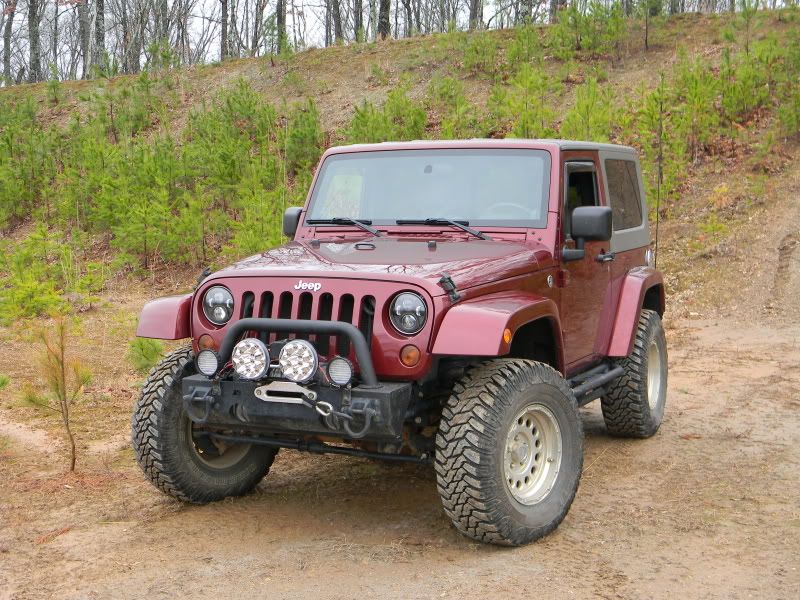 I used a full harness from Rallylights.com connected to the passenger side OE headlight circuit and upgraded my headlights. First to Hella H4, then Cibie H4, then to JW Speaker #8700 LEDs. Simple, complete, legal.
My OE fogs were just a bulb swap and retained OE function.
Only legal to run with lowbeams in low visibility situations.
The Truck-Lite LED floodlights (small ones on bumper) were wired per the diagram above to a switch by the driver's side speaker. Simple on/off lighted switch using a running light t-tap to trip the relay.
Offroad use only.
The Truck-Lite LED spotlights (the big suckers) were wired with a harness that I asked Rallylights to build to use the driver's side OE H13 plug's highbeam circuit to trip the relay; the rest of the wiring is per the diagram.
These would only come on with the highbeams when the switch was thrown.
Almost legal to run with highbeams, not legal with lowbeams, and great for offroad.
I never got around to A-pillar lights or anything on the roof. Before I'd think of that I'd install something to help while backing up.