We were supposed to go camping but the weather forecast would've made Noah nervous. So we decided to airdown and wheel.
Old Bucktown was it's usual mess and we had fun with the ditches; Stumpy's swaybar-free Cherokee laughed at them. Amicalola was wet and SBG's biodiesel-powered Excursion plowed half of the water from the Giant Puddle when he went through.
We grilled at a pavilion that had been rented by a party that didn't show --- David held an umbrella for a while to light the charcoal.
Then we went to the campsites on Jones Creek, played in the waterfall (Pepper the wiener dog got his wiener wet...), and looked at mushrooms.
After that we took the back way to the Ranger base. There are many wildlife planted areas here and we saw a bunch of turkeys.
Then we went up Carnage Hill. No big deal until we got to the
TREE
, chopped it up, winched the rest, went around, and then stopped at the bottom of the big hill. It was after 4:00 by this time so we decided to save the exploring for
next time
.
David had
a spot of bother
getting around the tree on the way out; Stumpy spotted him and he got the USS ShortBus around. But when we descended Carnage Hill, things got twitchy.
The hill was as slick as cat-crap on linoleum; Stumpy got sideways and rode it like a boogeyboard. But the Shortbus, with it's weight, breakover angle, and sheer length, was a sight to behold as it lurched, slid, and bumped down the hill. Yes, there was body damage. I hit it last, hugged the far side, and got about 2/3's down before my tires let go and I slid into the berm too; without that berm we would've needed to break out the shovels and dig a trench --- it was that bad.
David & James wave to the crowd at the Jones Creek campsite:
Our panel of experts survey the carnage of the USS Shortbus: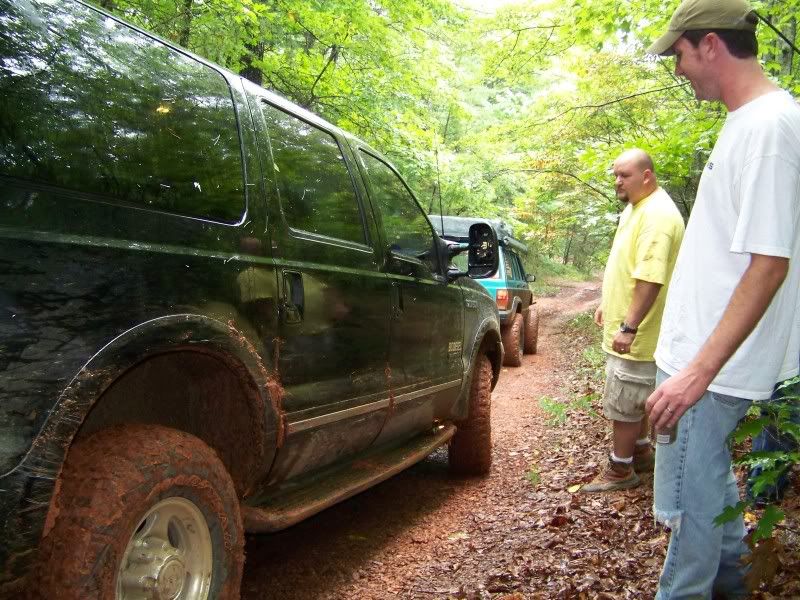 Carnage Hill: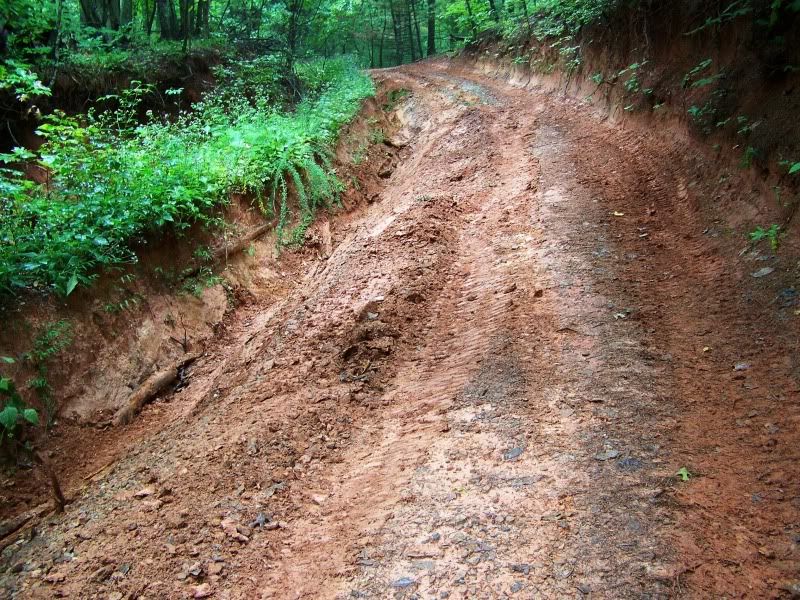 My lovely wife, Mirtes, breaths a sigh after sliding down the Hill: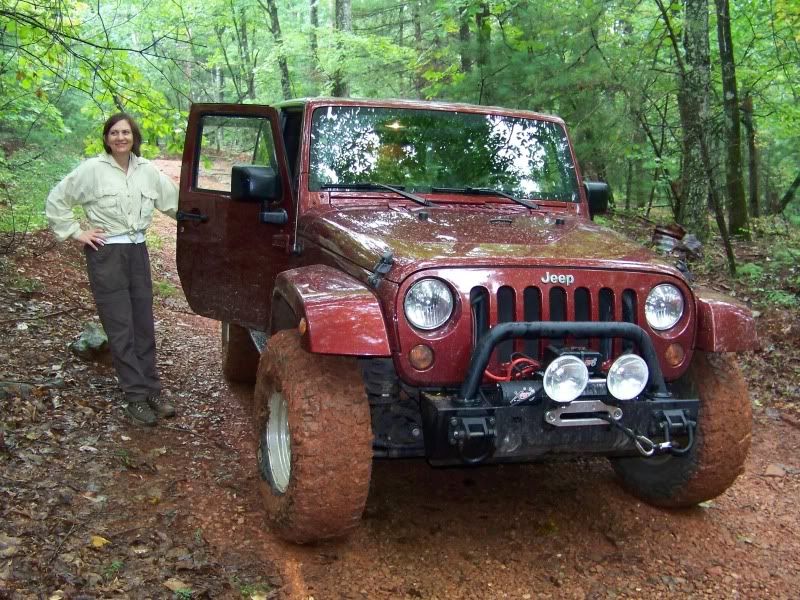 The tree winch: