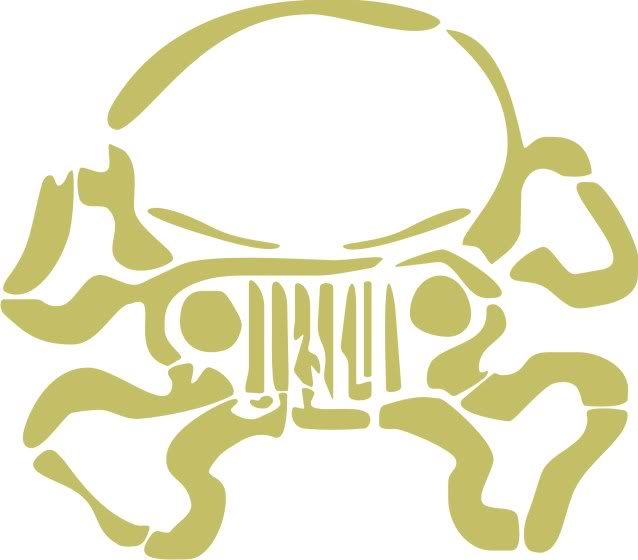 I didn't want to say anything at first until I could confirm my suspicions with a history of events. At this point I'm sure my Jeep not only has a life of its own, it also has two personalities.
On more than one occasion, when I began my attack on a mud hole or a steep hill Mr. JK refused by choking--not sputtering or cutting off necessarily. The engine would just briefly stop for just a second as if it were taking a deep breath. All of a sudden, Dr. Jeep would take over, a burst of power would surge through 4 wheels and I'd truck right through the mud hole or up the hill.
The doors are very temperamental--Mr. JK does not care for his doors to be closed civilly. Anything short of slamming the doors and they just pop right back open. Oh, and upon opening the doors you have to be sure to hold the handle or the door will just swing right into the car in the next parking space.
Sometimes Dr. Jeep cranks right up when I turn the key. Then there are other times when I turn the key and nothing happens for about two seconds, then Mr. JK decides to crank up. Sometimes when I turn and release the key the starter continues to spin for another 5 seconds.
Yesterday, I got rid of the garbage battery the stealership usually drops under the hood and put in an extreme series battery with 800 cold cranking amps. The second I connected the positive post Dr. Jeep showed his gratitude by honking his horn. I started it up, drove down the street and quickly realized that Mr. JK didn't like the increase in amps--it wouldn't shift out of 2nd gear no matter what I did with the shifter and no matter how hard I pressed the accelerator. I drove Mr. JK back home and parked him back in the driveway. I called the stealership for some assistance but they were booked for the rest of the day. In a leap of faith I went back outside, jumped in my Wrangler and drove down the road again. I guess Dr. Jeep won his argument with Mr. JK while I was in the house--Dr. Jeep calmly shifted from 1st to 3rd gear.
If I'm wrong about my assumptions let me know.