In general the cargo area is dark. Being a 3 JK family we discussed how much we hated it & figured that there had to be a way to light it up a bit. So this is what I came up with.
1) You will need a basic knowledge of wiring & soldering. This is everything I used to do this project.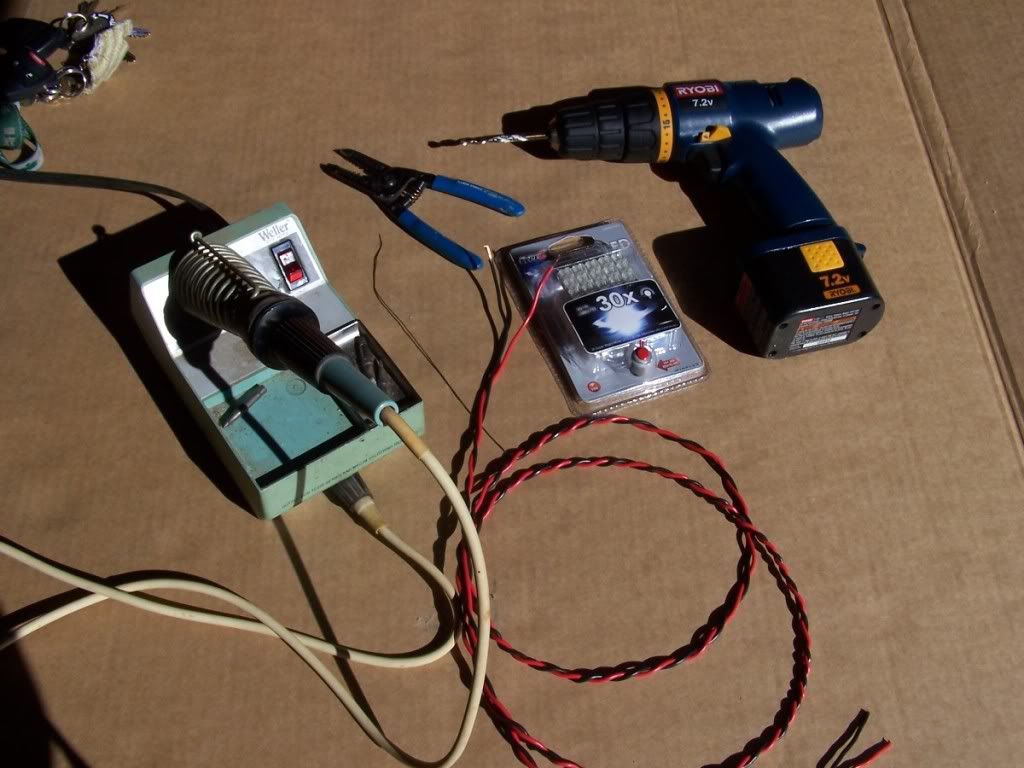 2) I got these lights at the local Auto Zone but I'm sure Pep Boys or Advanced or Napa has something similar.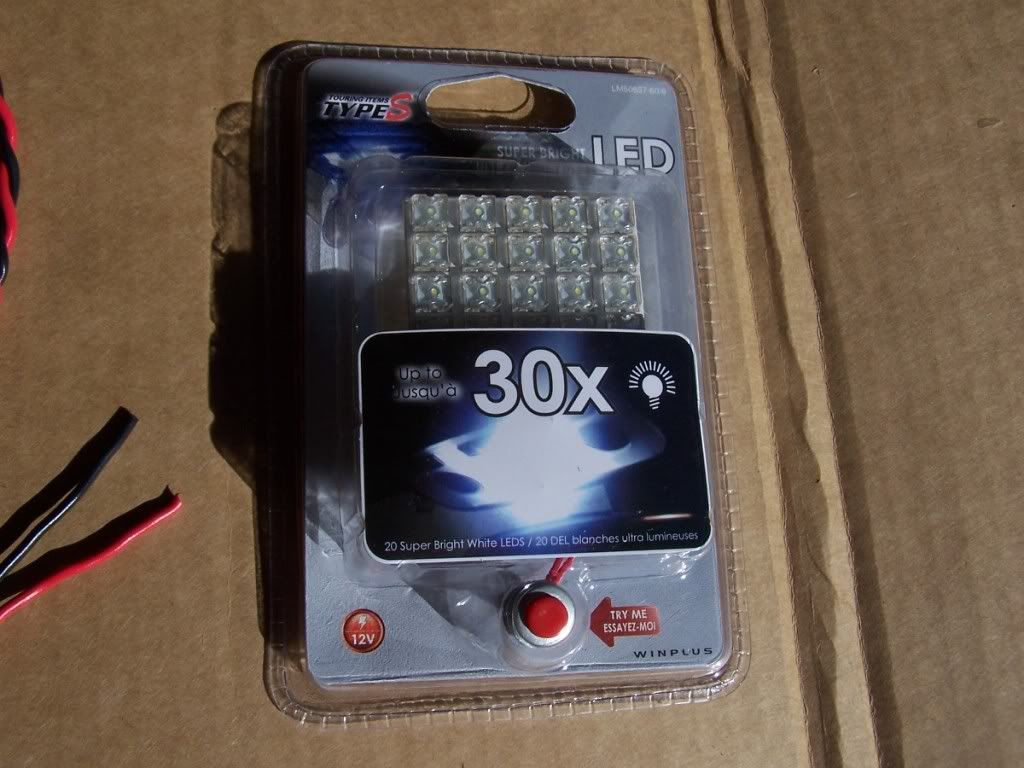 3) Remove light. This varied from our 2008 to our 2010. The 2008 we pulled with gental pressure and the 2010 we used a T10 Tork.
4)Disconnect harness.
5) Prep your new light by soldering it to an approx 6ft black & red wire. (What ever you have is fine but we just matched colors to the existing wires as to avoid confusion).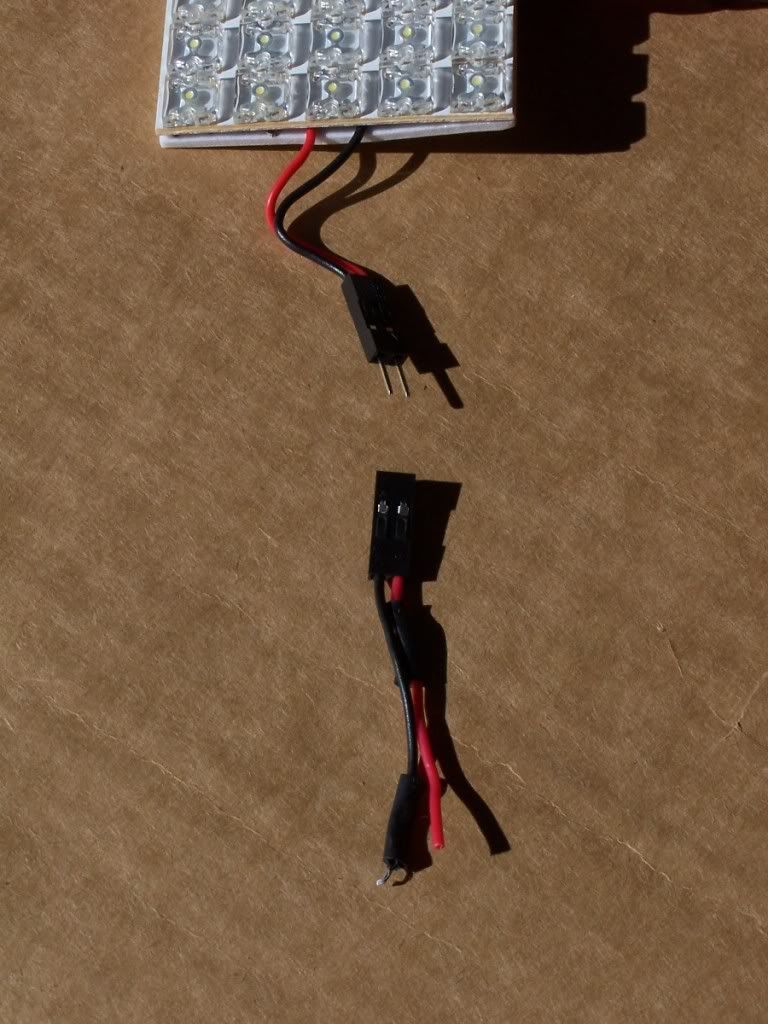 6) Strip wires solder connector from package to new wire. (Tiny & shiny) Tape for added security.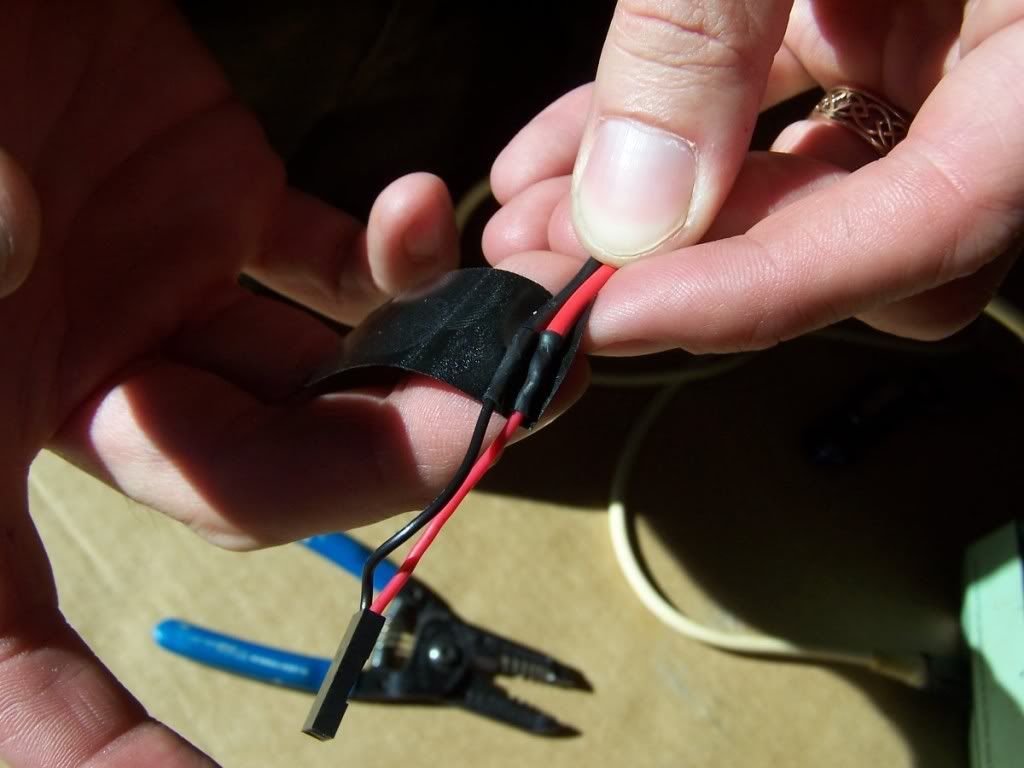 7) Drill hole large enough for wire to feed through in the upper corner of light housing.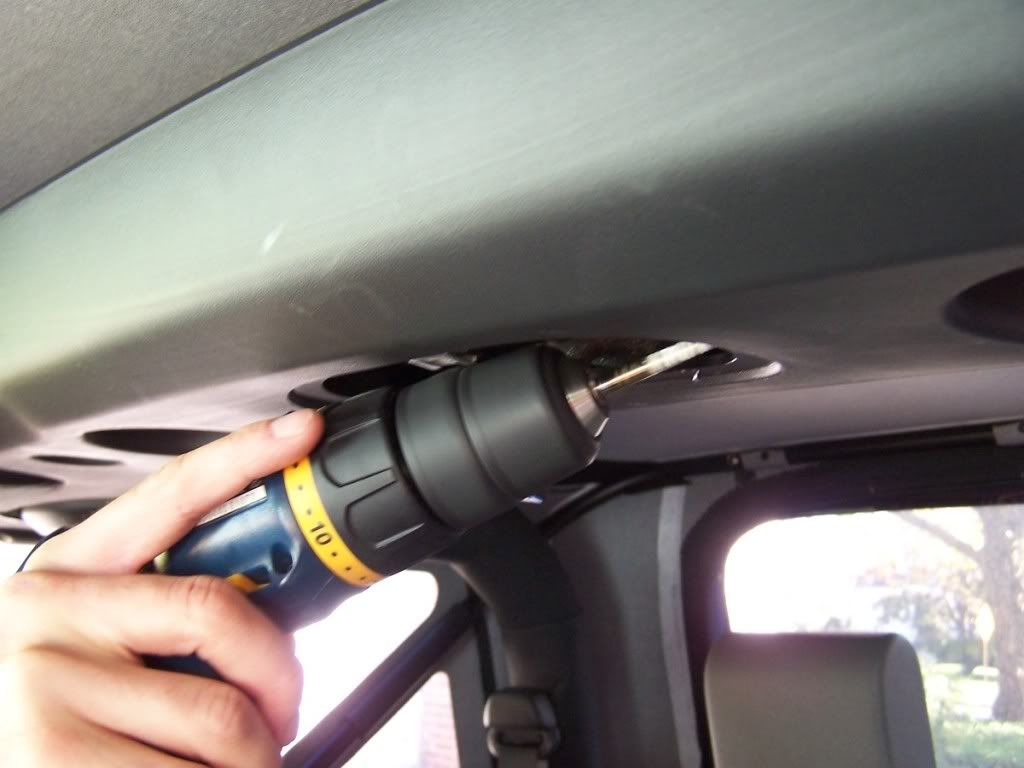 8) We used 1/4inch drill bit. Be very careful drilling.
9) Unzip. Unzip above drivers side sound bar, all the way down the back to the hatch. We took the top down which made it much easier but we did do it with the top up as well. Not sure how hard it will be with a hard top.