Finally since buying it this past April, we finally was able to go off road for 1st time ever.. us personally and the Jeep
I have a few pics and vids, nothing crazy, as this was my confident building trip to see what this vehicle was capable of
I wanted to go with a group for fellow Jeepers as this was our first time and plus its safer, hence the reason we waited so long
. There were 6 other Jeeps along and we all had a blast.
this place was a off road park, it had some mud holes..(been dry), lots of wooden trail, creek beds, mounds and hills , just a bit of everything. I don't know what the ratings would be, but the stuff I drove on was steeper and higher in person compared to the pics.
I used a combo of 4HI and 4LO. No matter where I pointed the nose, that Jeep just did it.. not even a hesitation
I was so excited over it, I was in a state of shock. I felt the BLD kick in a few times but never got stuck. Even when I rolled through a nasty hole bout 20-30 long filled with semi-thick mud up to the axles.
Also, we did everything BONE FREAKIN STOCK… Crappy GY SRA, NO airing down, NO sway bar disc. I wanted to see what it can do right from the factory.
Im totally stoked and look forward to more adventures with this amazing piece of machinery
PLUS we got 22MPG
Couple of pics of 3 wheel action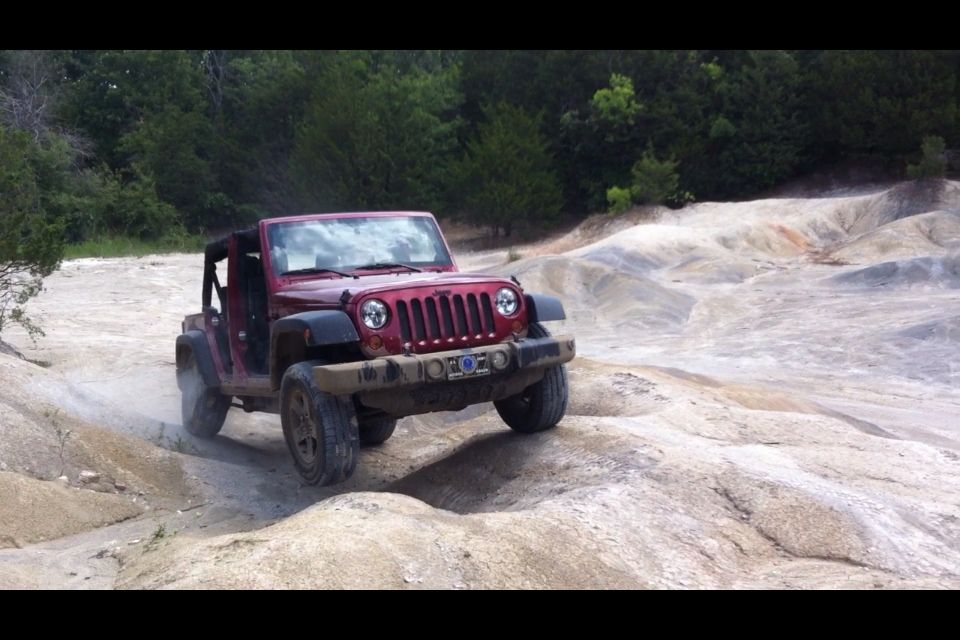 LITTLE MUDDY
It was steeper and bigger steps then it looked in the last video