So you bought the black Jeep cuz it was soooo sexy on the lot.
Then you got it home and remembered how easily black vehicles show every speck and spot of dirt.
I like detailing cars, so I'm willing to indulge the inner OCD that goes with maintaining a black Jeep.
I use a couple of products on a regular basis. Optimum No Rine wash (ONR) and Optimum Spray Wax. These two work together to allow for a quick wash process and easy maintenance routine.
I started out with a regular wash, followed by a claybar. I then followed up with a layer of high gloss sealant and a layer of carnuba wax. It took the better part of a weekend to lay it all down, since each layer needs a cure time.
But it allows for quick maintenance washes afterwards: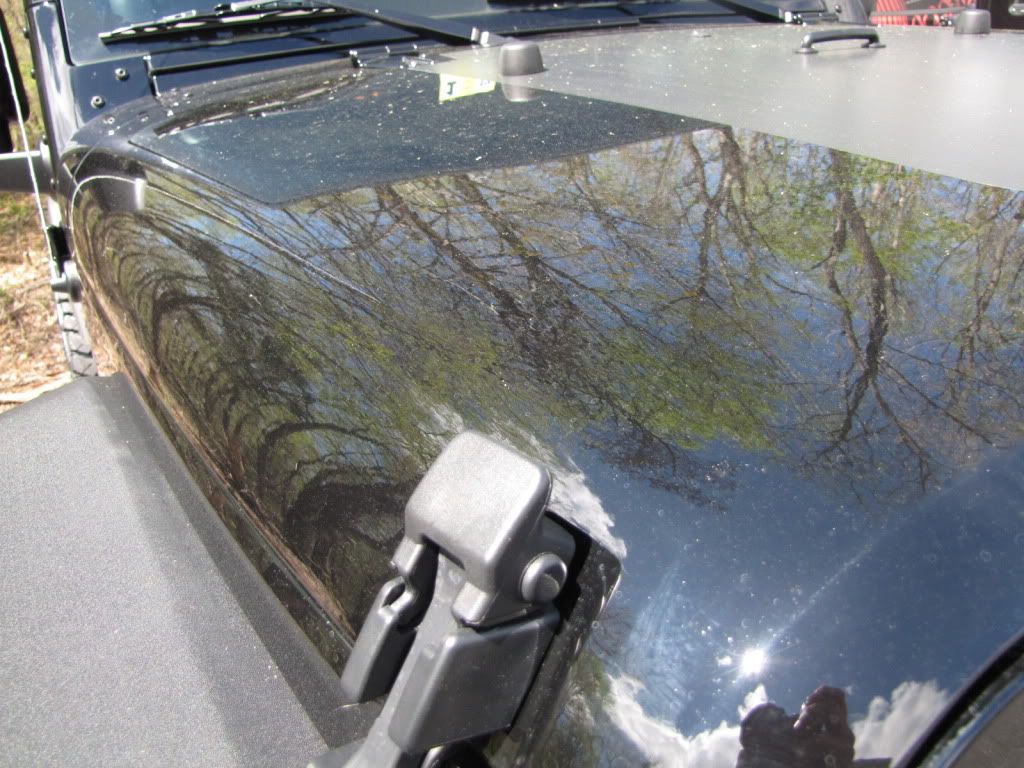 The hood after a couple of days of the pollen onslaught
After an ONR wash
The cool part is, ONR speeds up the process. Wash with one hand, dry with the other. I can get the exterior washed and dried in less than an hour.
Anyway, thought I'd bring the discussion over here, since I couldn't resist 'jacking the other thread.