I've got a Brawler Lite bumper sitting in my garage. I'm trying to find the best method for long lasting results on a budget. Ideally I will spend less than $100. I'm going to paint with some form of rattle can paint for easy touch-ups vs powder coating. Any tips, opinions, critiques, pictures, or good links are appreciated.
JCR has a good write-up.
JcrOffroad, Inc.: Painting Tutorial
PREP
- Seems like everyone says this is the most important part. This is what I'm planning on doing
Wipe the surface with a paper towels
Wash with Dishwasher soap, rinse...This is to remove all the wax and gunk so it's not sanded into the surface. There are "Wax and Grease Remover" product that would be the more professional way.
Maybe 303 non diluted sitting on there for about 5 minutes, rinse
Air Compressor dry it off
Drill with Wire Wheel attachment over the surface. This is for a slight etch for the paint to hold on to.
Acetone clean it off with an old t-shirt. I keep my worn out clothes as shop rags. I'm planning on using latex gloves to keep my hand oils off.
Maybe 300 grit sand and acetone clean it again.
Tack cloth dragged one direction, not rubbed.
PAINT
I'm planning on painting one side (rear) on an upside down metal trash can. Letting that dry and then flipping it over, light sanding, and painting the other (front side). I have seen people hang the bumper. I could possibly do that. It seems like where the hanger is, it would mask the paint and create an issue.
1 wet coat of Rustoleum Self-Etch Primer (NOTE: All the paint will be spray can)
Sand the primer with 300 grit sand paper.Then tack cloth wipe the dust.
Standard auto primer over that
Sand the primer with 300 grit sand paper. Then tack cloth wipe the dust.
Light coat of Rustoleum Satin, Dry
Then about 3 Medium coats. I'm going to pass on the clear coat because it seems like it would be harder to touch up.
SUPPLIES
Spray Paint Trigger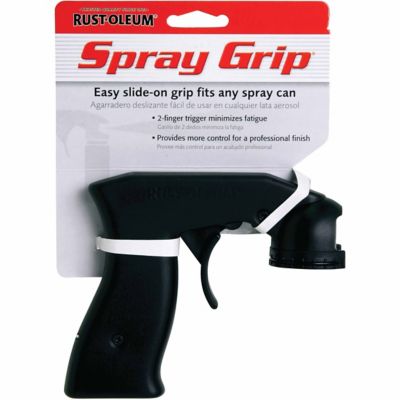 Tack Cloth (helps take dust off)
Self Etching Primer

Automotive Spray Can Primer

Semi-Gloss/Satin Spray Paint. I like the look of bedliner, but it's harder to clean. I sprayed my grill and it's about like 100 grit sand paper.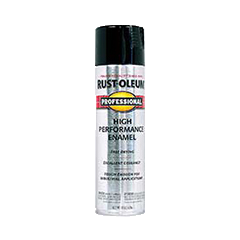 Latex Gloves as much for keeping hand oils off, as for keeping clean
Drill Wire Wheel
Acetone
Sandpaper 300 grit
WHAT WOULD A PRO DO
- Going through threads someone mentioned using DTM Primer (Direct to Metal). It's a 2 part mix option that's about $40, and not in rattle can. It seems like the professional painters are using epoxy. They also will use self-etching primer, but in a 2 part mix that is stronger. I may call around and see how much places want to just put a good primer coat on. I'm guessing it's going to mess with my $100 budget.
BEST TYPE OF SPRAY PAINT
- It appears enamels are better than lacquers for automotive applications. I'm wondering if the "Professional" kind of Rustoleum is better than the standard kind. From a quick search it seems like maybe it just has more cutter in it to dry faster. Around here rustoleum is super easy to find. I would rather not get some weird brand that I will have to special order if I get a scratch down the road.
ACETONE VS MINERAL SPIRITS VS DENATURED ALCOHOL
All have been suggested as a last step before spraying. I'm likely splitting hairs here. I have read that mineral spirits can leave a bit of a residue after it drys. I also have read that Acetone needs to be cut with something to be sold, and that can leave a slight residue. I'm wondering if I should pick up some denatured alcohol that I haven't heard anything bad about it leaving a residue.