I installed my
Rallylights Hella 7" round kit
in my Jeep yesterday. It consists of a stout harness, a pair of relays, two Hella reflectors, and a pair of Hella bulbs. I won't detail the install; the kit is easy enough that instructions are not needed (they are included though and are quite thorough).
These photos have a set of Narva 70/65 bulbs though...
I also got around to shooting pics of the light from my HID's after
tinting the lenses selective yellow.
In the "before" pics, my Jeep is pretty far to the right of the lane; there was a TJ next to me with Trucklite LED headlights.
In the "after" shots, I'm quite a bit farther back than I had been in the befores ---- but the decoy stuffed dogs are at the same spot.
I'm extremely pleased with them.
Phillips Visionplus H13 low: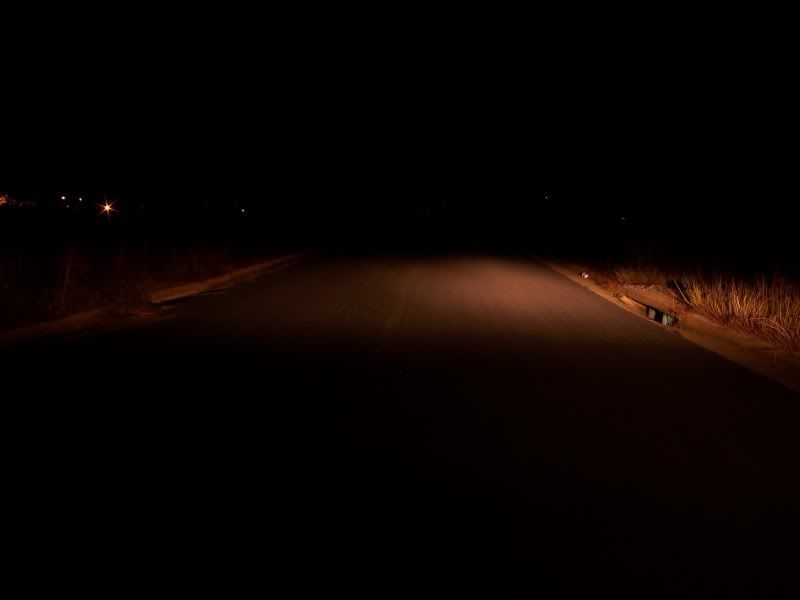 Hella/Narva low: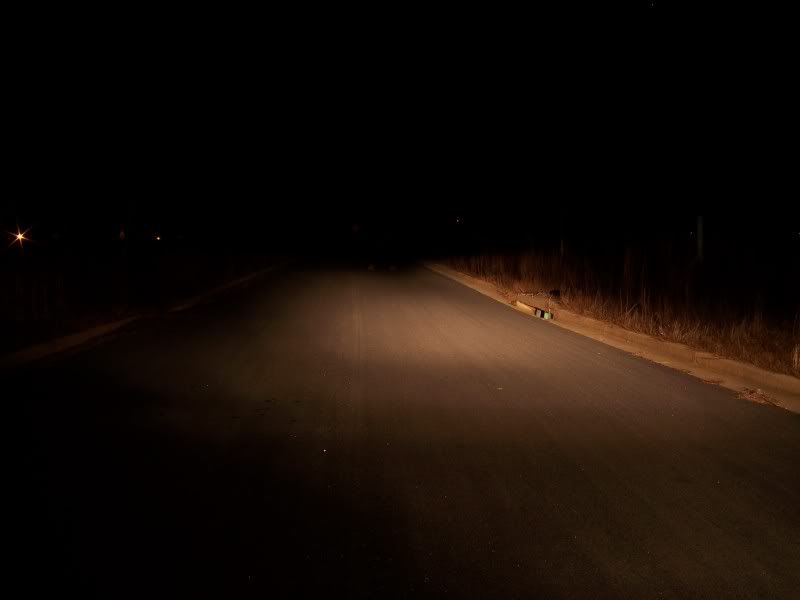 Visionplus H13 high: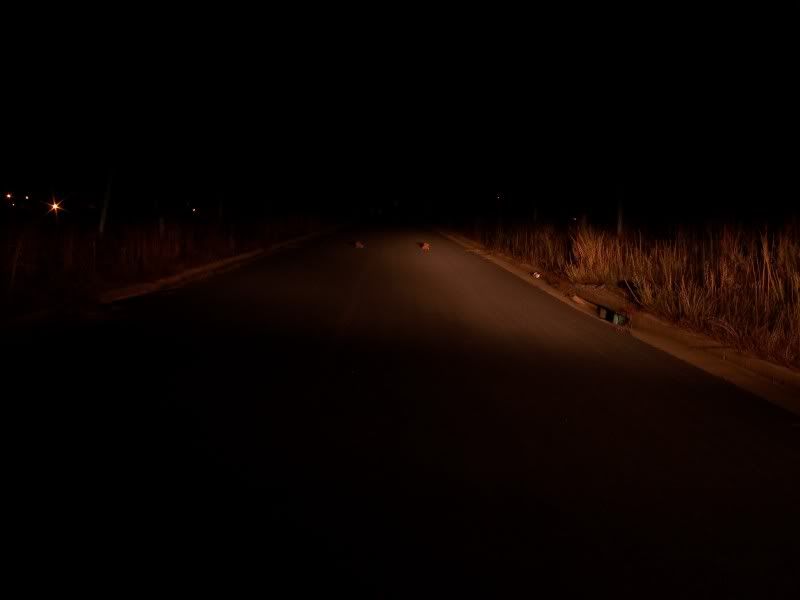 Hella/Narva high: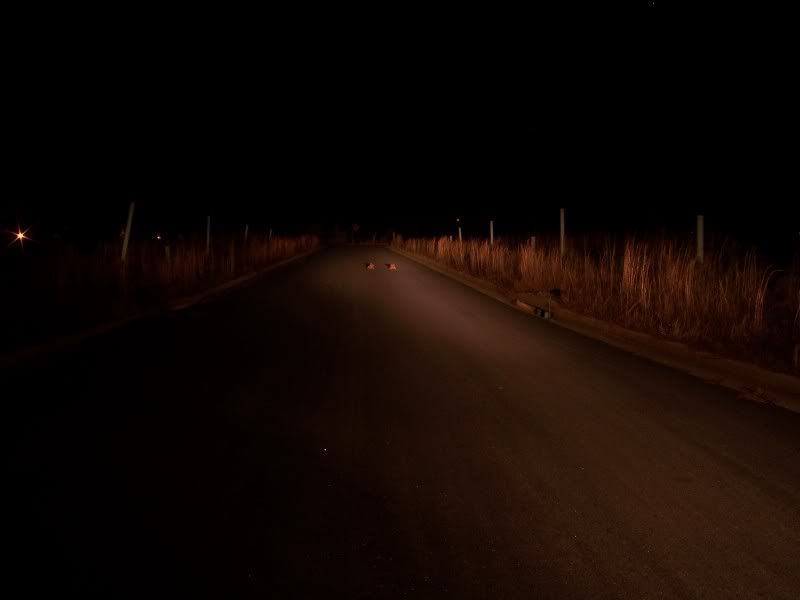 HIDx 6000K: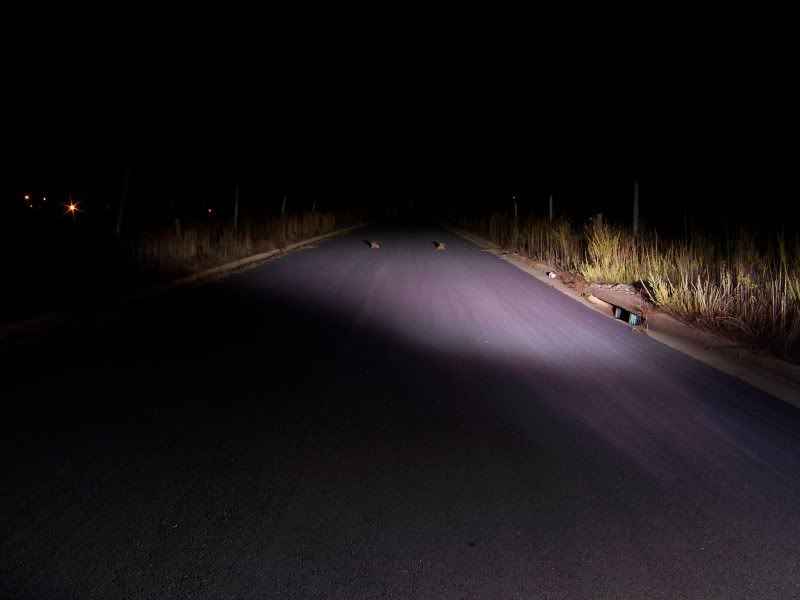 HIDx with yellow tint: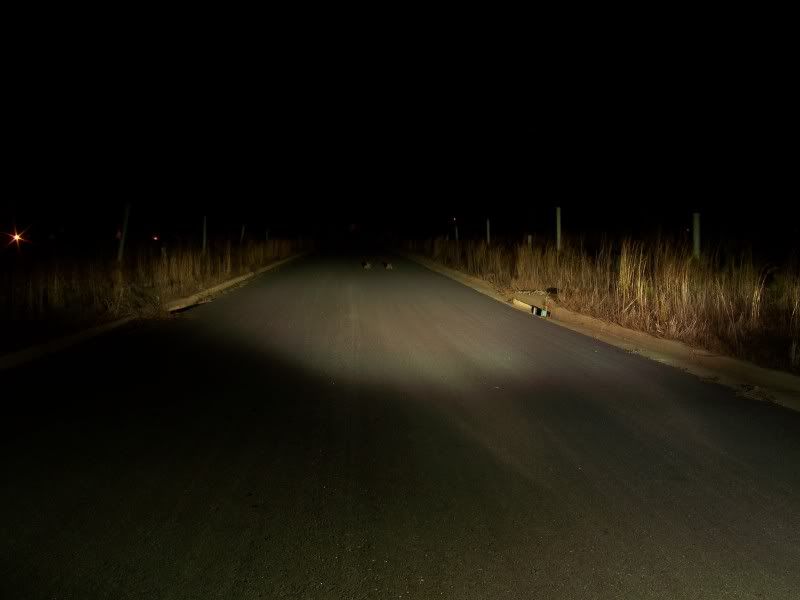 Narva highbeams and yellow HIDx together: