Alright So i got it all setup!!! However, now its too low for the garage door so I have to tear it down and move it to another section of the garage.. Sucks..
The extra tie down straps are to hold the rear window from popping open due to the shocks, and the other one is to guide it and spin it above your head.
Winch Setup 1,000lb winch + Steel cable. Bolts are 5" long and 1/2" the on a 2x6" board attached to 2 2x6" studs. I doubt its going anywhere.
The Eye Hook in the center is using a 7/8" shank with a 2" diamater washer on the bottom side thats 1/8" thick.
The weakest point in this whole configureation that I can see is the metal hooks which are rated for 75lbs each = 300lbs total which I doubt that the hard top weighs close to 200lbs. Everything else is rated for 400+lbs or more All bolts used are no less than 1/2" Total project cost.. $55 and 3 trips to home depot. LOL
Rough Sketch with my crappy drawings lol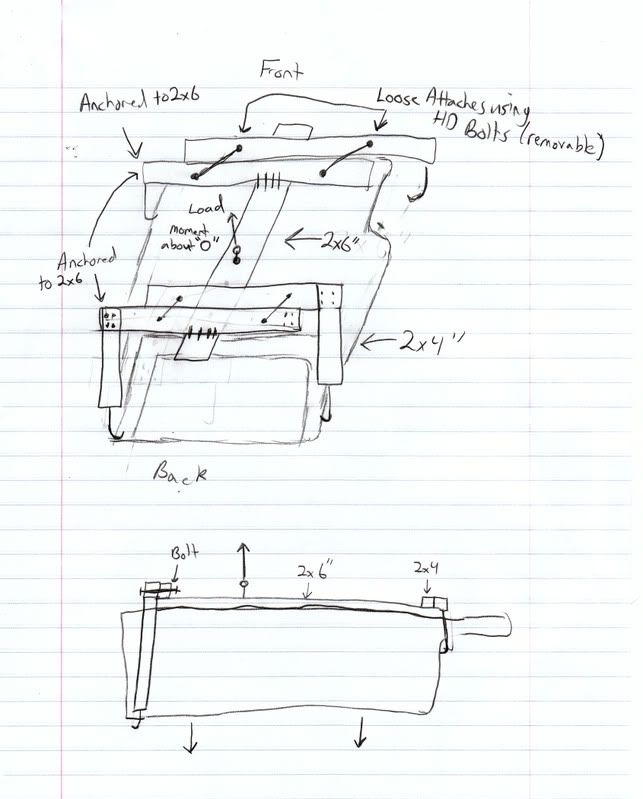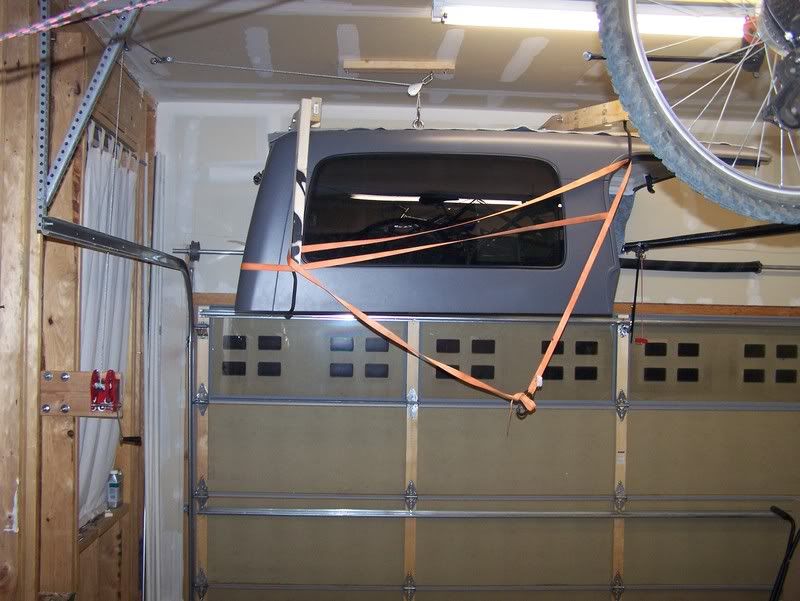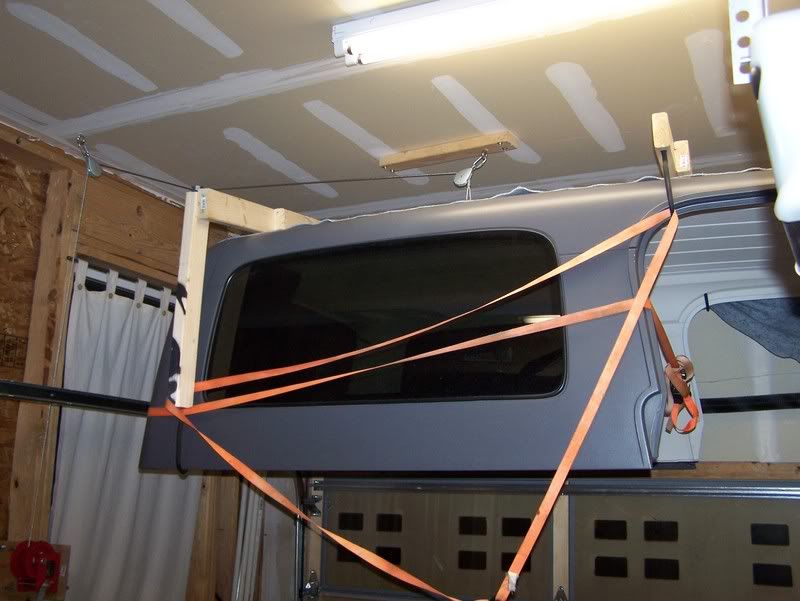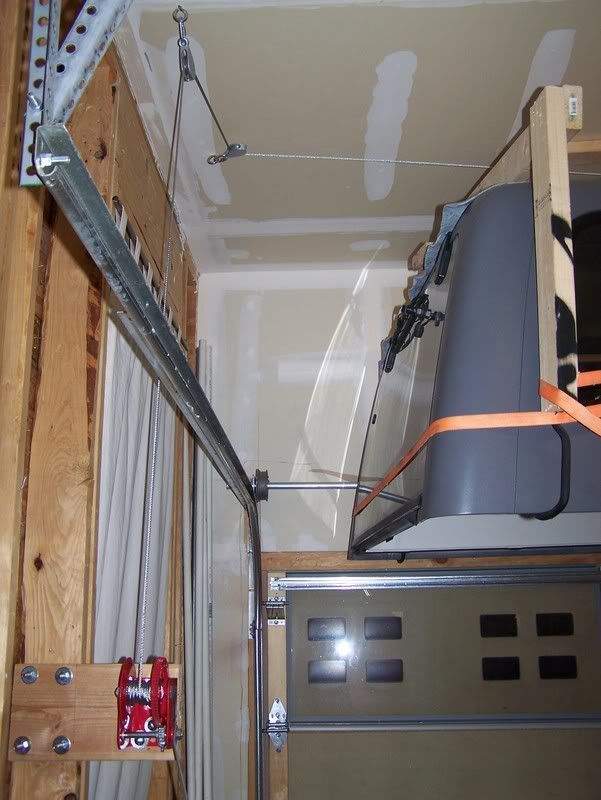 Rear of jeep: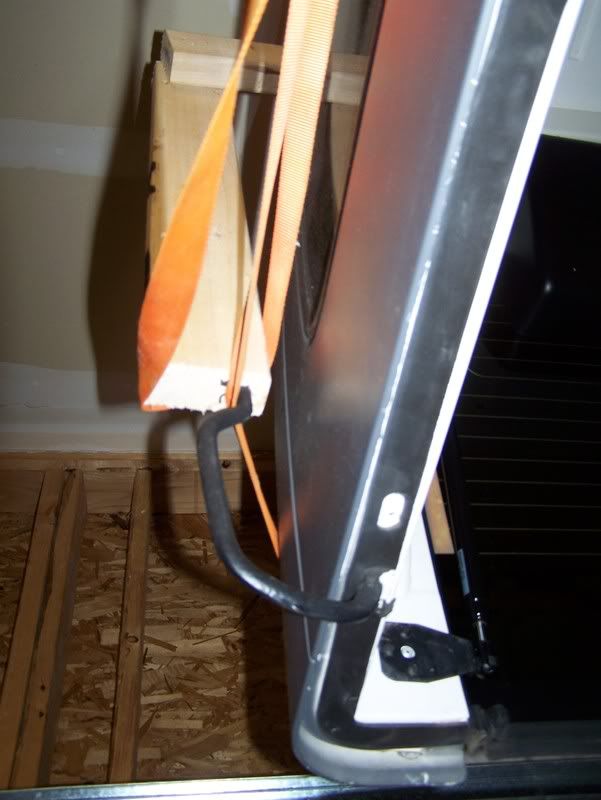 Front of jeep: