Thanks to this thread:
http://www.wranglerforum.com/f5/tera...urs-99763.html
I decided to jump in and get the deal AOE was offering last month for a 2"BB and new shocks. I am very glad I did. I did not do all the work myself, as I wanted help, so my friend at the little local shop got me in and we did it together. He had never done one before, so I printed out the info from that thread and we dug in this morning. It took us 3 hours but the back end took only one hour compared to 2 for the front. Having a lift, and a heated shop, helped a lot.
On the way in this morning, I also added a "nifty" mod of red and blue lights to the back end of my jeep, LOL:
yeah, 18 years of no tickets and I get tagged this morning for 42 in a 30. He kindly reduced it to only 5 over and no points. Merry Christmas.
Then once at the shop, here is how it went:
up on the lift: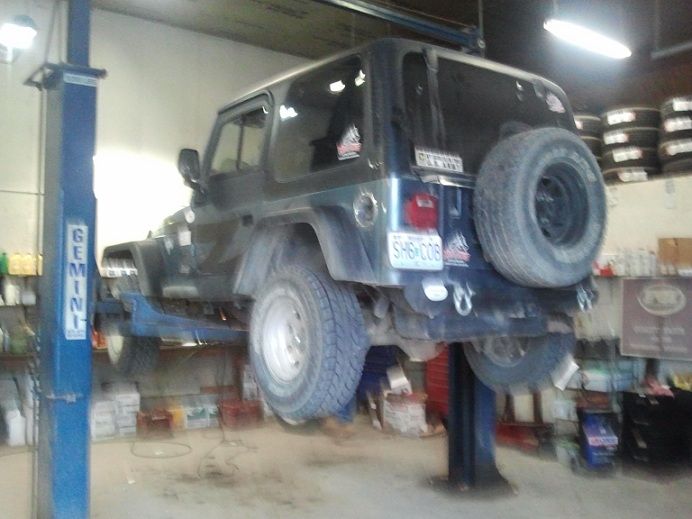 front end apart to pull springs and shocks:
everything off: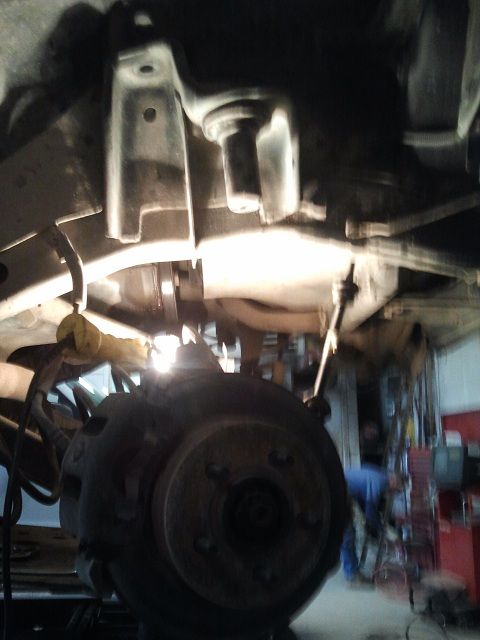 front BB and shocks on: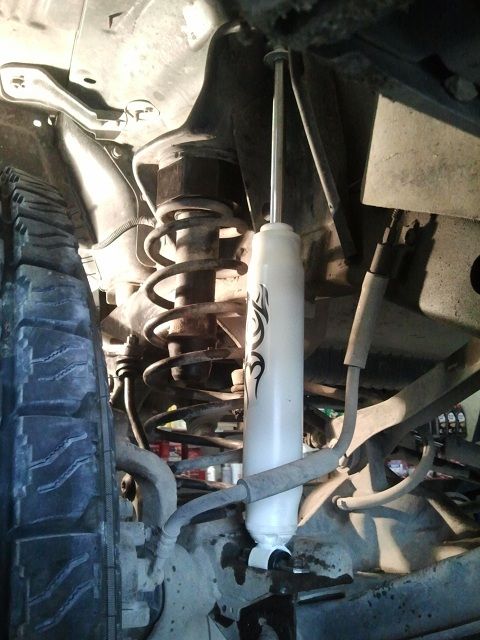 getting into the rear: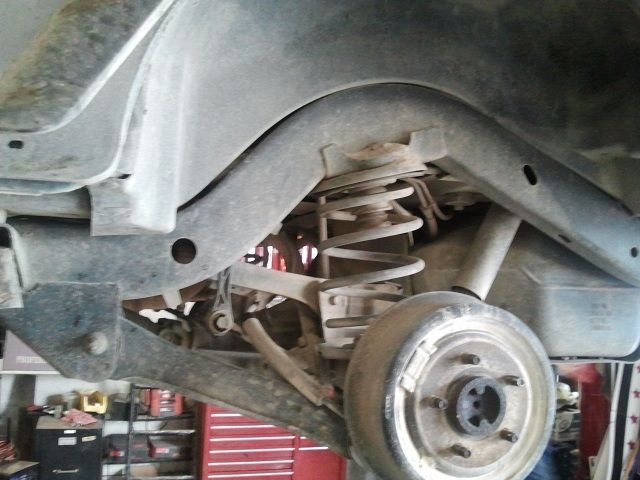 new parts going on: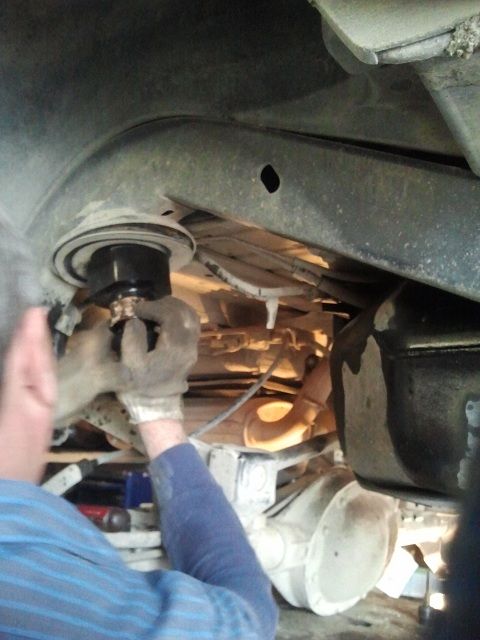 back together:
wheels back on: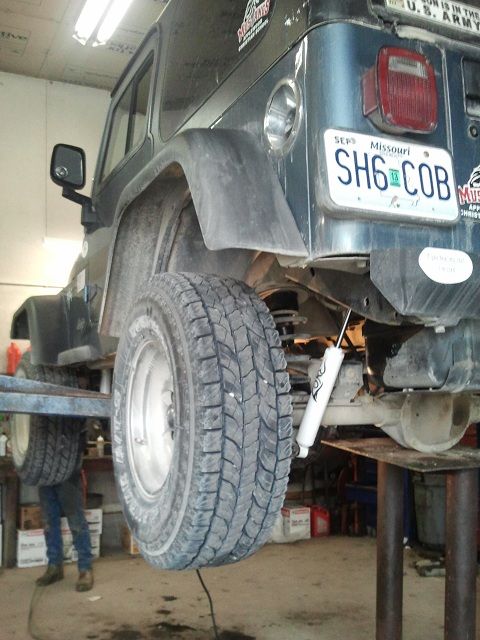 back on the floor: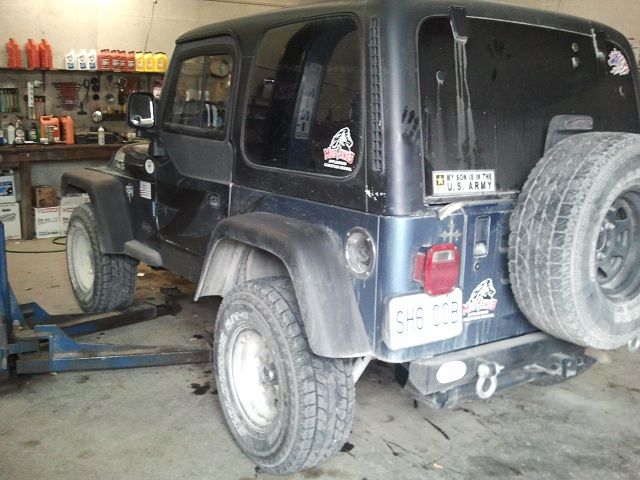 before the lift on 31's: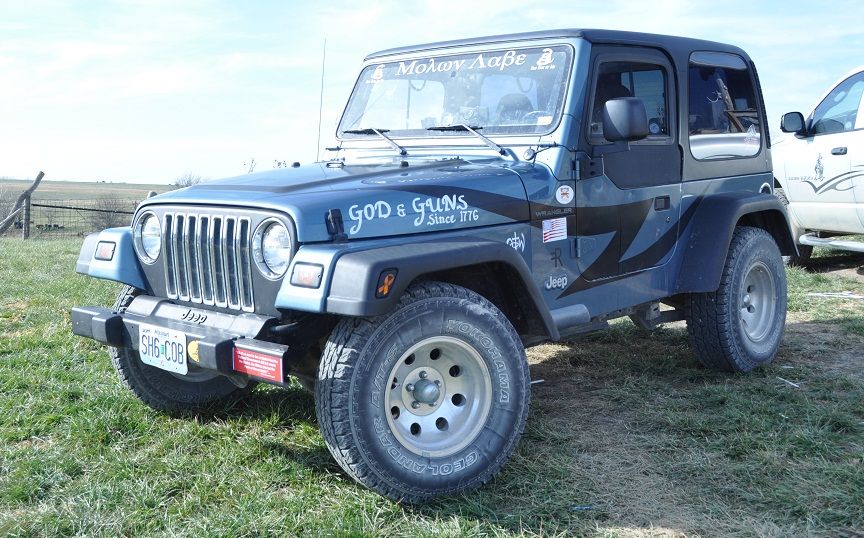 after the 2"BB lift still on 31's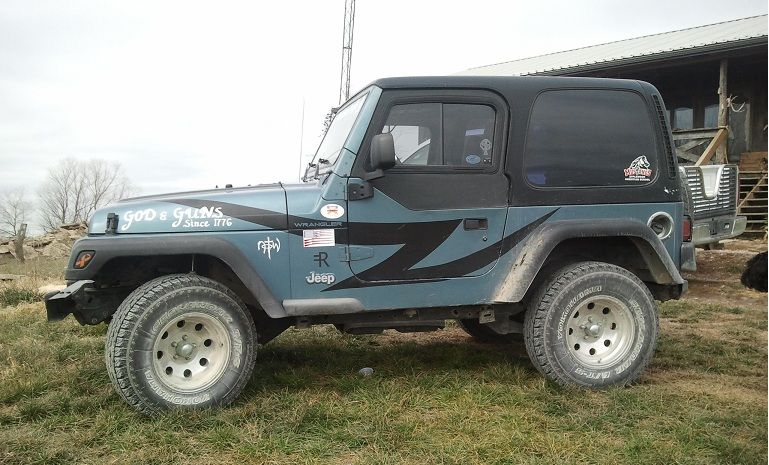 There was an interesting "shimmy" at first when I got up to 45mph, but after about a mile it stopped and hasn't come back. I assume that is everything settling in as I have a REALLY bumpy road going back home and it didn't come back even after hitting some serious holes in the road. Overall, I'm darn happy about the outcome and look, now I'm thinking about 32 or 33's the next time I need tires. I do have a dana 44 rear, so it should handle them just fine. Funny how addictive this is