i personally ran a RE 2" BB, JKS 1.25" BL, and 33" BFG MTs on soft 8s with 4" of BS on my 02 TJ, yielding 3" of total lift....the coil spacers actually only being 1.75".
you can order the RB BB with OME shocks.
the JKS BL includes everything you will need.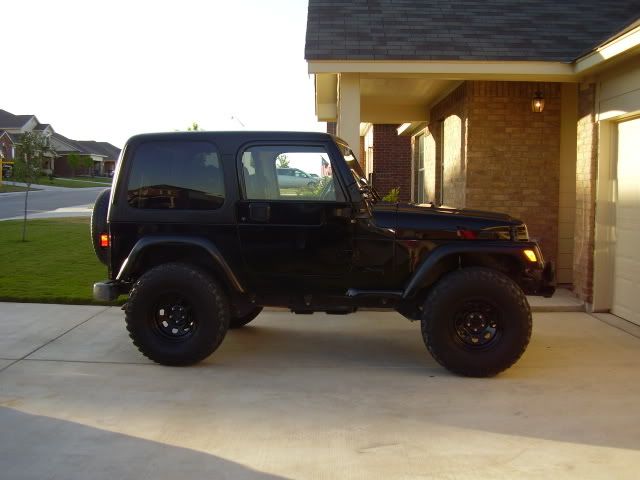 after going down that road, if i was going for the same amount of lift for a similar price again, i would do it a bit differently. instead of buying a BB kit, i would piece it together.
first off, the front sits lower which is a hinderance if you run 33s, which DO fit. however, offroad you will rub if you disconnect your swaybar. for this, i would order some RustysOffroad 3" front coils. i would also order a 1.75"-2" coil spacer for the rear. with the 3" coils up front and the 2" spacer in the rear, the jeep will sit level. not only does it sit level and look better, it makes more room in the front for the larger tire, which fits with no problem in the rear with only 2" of lift since it's higher to start.
order some bumpstops and shocks. front shocks for 3" of lift and rear shocks for 2" or 3" of lift. i would spring for the OME shocks for a much better ride than stock and most other shocks on the market.
then order the JKS BL and you're set to run 33s.
Front 3" coils - $100
Rear 2" spacer - $35
Front bumpstops - $25
shocks - $330
BL - $125
$615.00
for a cheaper solution, you could just order the RE BB with the OME shocks ($400+), and add a set of 3/4" spacers to stack on the front. in the end though, it would be a marginal difference and the coils would be the better way to go.
edit: the price is much cheaper all around with less expensive shocks. those OME shocks are not cheap.