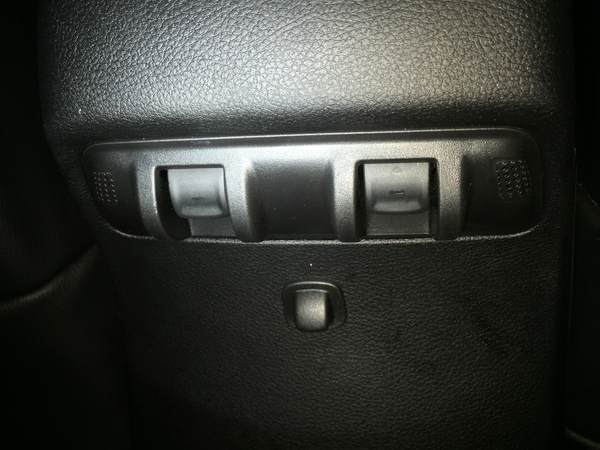 2016 JKU-Backcountry
Found what appear to be two switches on the back of the console. It looks like to very small vents next to them. Jeep manual shows nothing and after working with them, I can't find they do anything.
Anyone know what they do?
Edited: Never mind. Just found they are the rear window switches. The window lock out switch was on so they did not work until I turn them on. The dog is the only one that ever sits in the back and she never complained about the window.