After reading posts on the forum about making an Insta Trunk I decided to tackle the project today. Ill post a few pics. First I measured and cut two L brackets and predrilled holes on the fender wells and attached with sheet metal screws.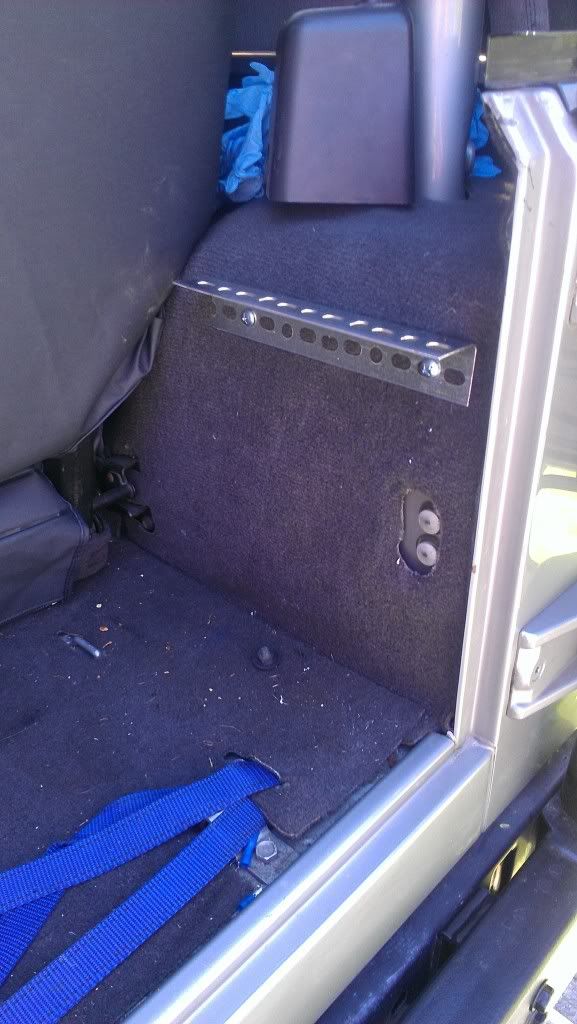 Then I cut a sheet of 1/2 plywood to the rough dimensions of 35 1/2 inch by 10 1/2 inches. After dry fitting the board across the 2 brackets I had to trace out the locking mech from the tail gate door and Jigsaw it out. This took a few time to get a good fit. note. I allowed approx 1/4 inch of space around all sides of the wood to allow for the carpet. Next I bought some black indoor/outdoor carpet from home depot. After the wood was cut out to my liking I sprayed the deck lid and back of carpet with some 3M spray adhesive.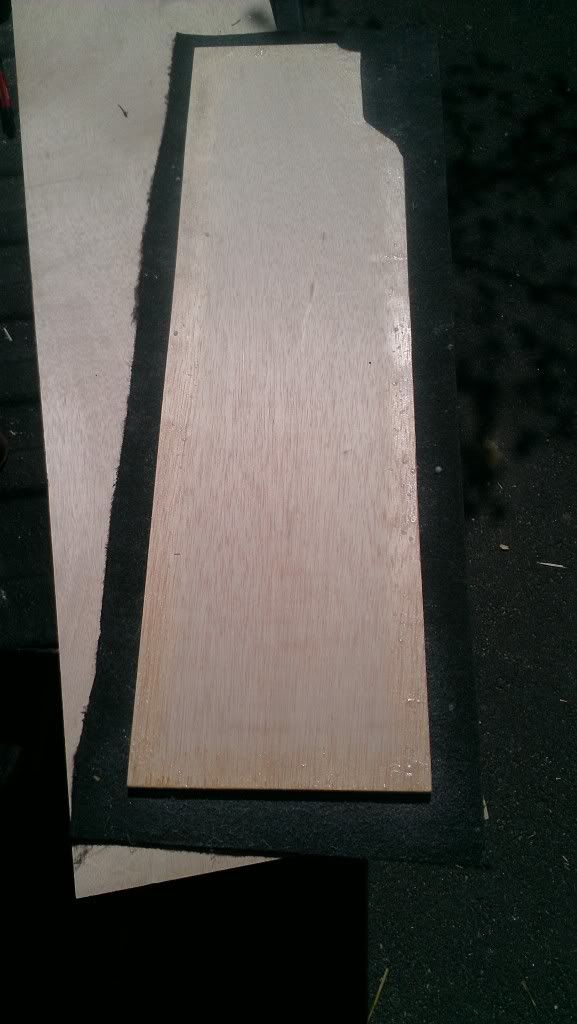 Allow both sides to get tacky before pressing. If you did this right it should be adhered pretty well. I also sprayed the sides of the plywood and a small border on the back side to wrap the carpet. Folding the carpet on the corners can be a bit trick so as not to bunch it up but if you take your time it should go pretty smooth. You can also put some shallow staples around the border if you'd like to hold it better. After your done its time to flip it over and dry fit it again.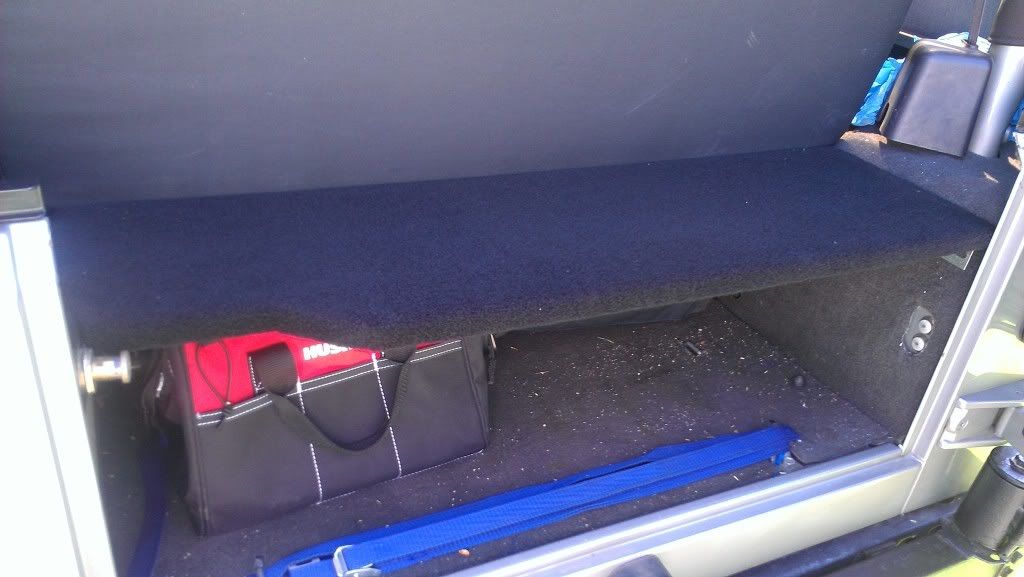 It fit pretty well and the tailgate opened and close without and binding so I attached the deck from the bottom with some short wood screws.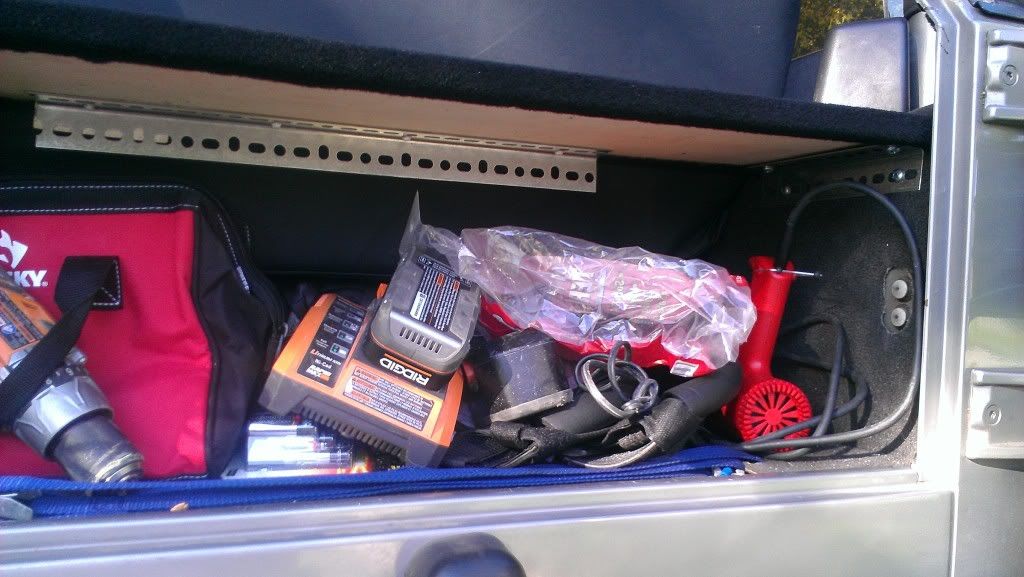 And here is the finished product with the gate closed.
Im pretty happy with how this turned out although If I were going to be carrying heavier items in the future I would have used 3/4 inch plywood instead.Its getting warmer and top down weather is around the corner. I never did this with my old 98 Tj and I always dreaded going into 7 11 etc and wondering if my stuff was gonna get swiped on the way out. cost for materials was approx 25 dollars and took about 45 minutes to make,what do you guys think?