I've got a Winter Wolf plow for my LJ. The mounts bolt to the frame, and wouldn't interfere with most bumpers that I know of. You can see the mounts in this photo taken on a recent road trip, they're the two round rods pointing forward below the bumper, connected by a crossbar: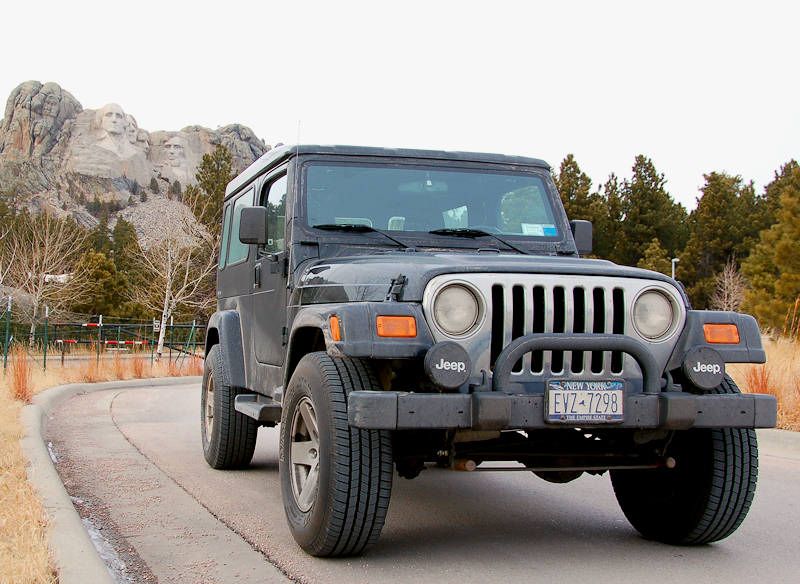 The mount for this plow is the same as the mount for the SnowBear line of plows.
Here's a few shots of it it action. It has its own small winch to raise/lower the blade, and setting the angle is done manually.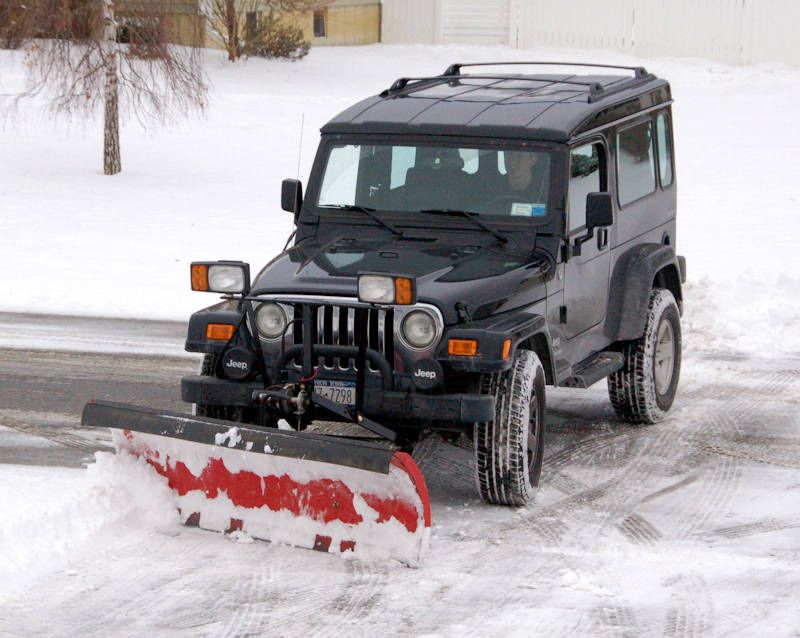 The lights on my plow are not part of the Winter Wolf or SnowBear packages, I fabricated the light mount myself.
The plow goes on and off very easily, I keep it on cinder blocks in the garage in the front of the bay where I park the Jeep, so I don't have to mess around outside in the snow when it needs to be put on for plowing.
Around where I live, it's common to find Winter Wolf or SnowBear plows for sale on Craigslist every April when the snow season ends, I bought mine last spring for about $300.