I just installed autopals h4 headlight.. 55w bulbs.. I plan on an h4 hid conversion.. well here are the results.. I felt the lights are about 30% brighter than the seald stock ones.. for the price of about 40 bucks shipped I felt that I got a good deal for the price I would buy it again. These are the glass and metal lights, not the plastic ones..
heres a pic; the pass. side is the h4 and driver is the stockies. as you can see the h4 has a better beam spread. european code style.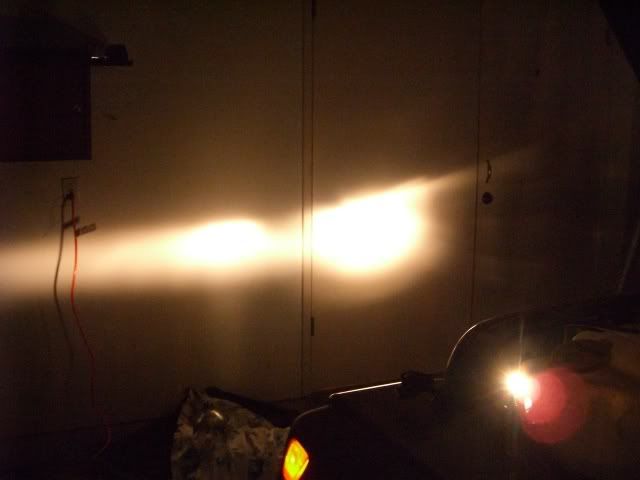 beres the low beams on the street.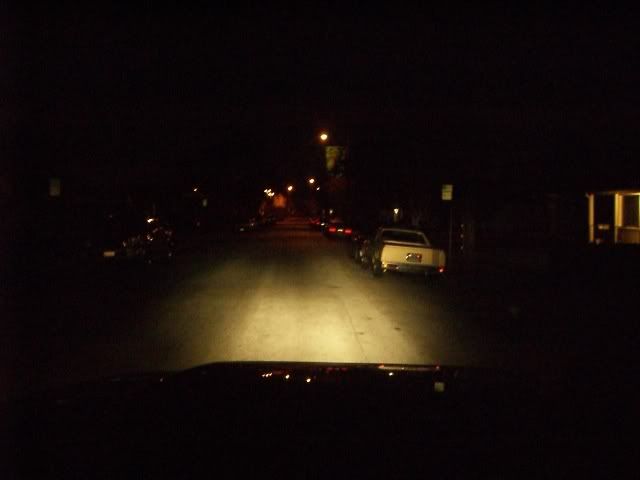 and this is with the high and low.
I did not find any resaults on this forum during my search. I decided to research new headlights, after comming down from Santa Cruz's hwy17. If you know this road, in CA it is a very dangerous mountain one lane road, from opposing direction.. Opposite side of the road would blind me, and if that is not bad enough my stock lights are shitty, therefore at times I was literally driving blind, for a few seconds. Well to be courtious of others I did aim my lights lower.I am sure these lights would last a while.. the glass is just as thick as the stock ones; if not 10% thinner with a flat surface. I also added addition RTV sealant around the glass lens.