The aftermarket rear CV driveshaft in my Rubicon started making some noise recently that didn't sound good. After determining its u-joints and CV joint all seemed ok, I figured out that it was caused by the extra steep angle at the CV caused by the recent installation of a used belly-up skidplate. The bellyup raised the t-case approx. 2.5" which is when the drivetrain started getting noisy from the steeper angle at the CV. The angle at the CV didn't look all that steep but the existing driveshaft apparently didn't like it.
I emailed driveshaft guru Tom Wood for his advice and he immediately replied with his well-known outstanding support. The first of two options Tom presented involved a pure 1330-based CV driveshaft with 1330's at both ends. The second option having a 1330 at the rear and two larger 1350 u-joints in the CV, a beefier CV joint, and a new front flange mount. The new front flange also created a bit more room so the driveshaft could be a tad longer which helps with the angles. I couldn't resist the stronger option so I went with Tom's "hardcore" 1350 version. I also requested Tom build it with all sealed u-joints which he readily agreed to.
The new driveshaft arrived and I immediately noticed how much heavier it was even before excitedly opening the box.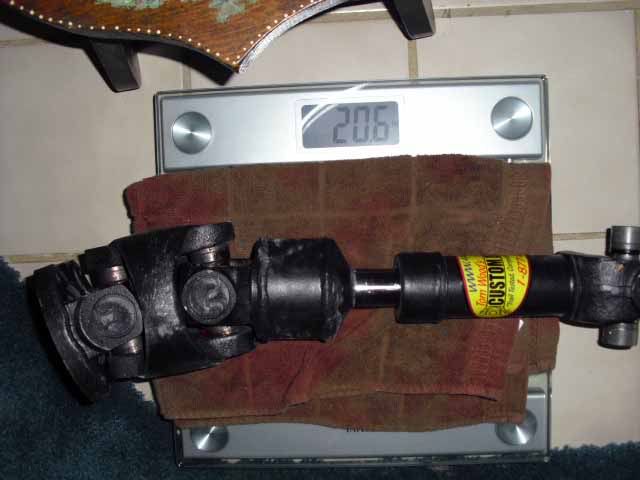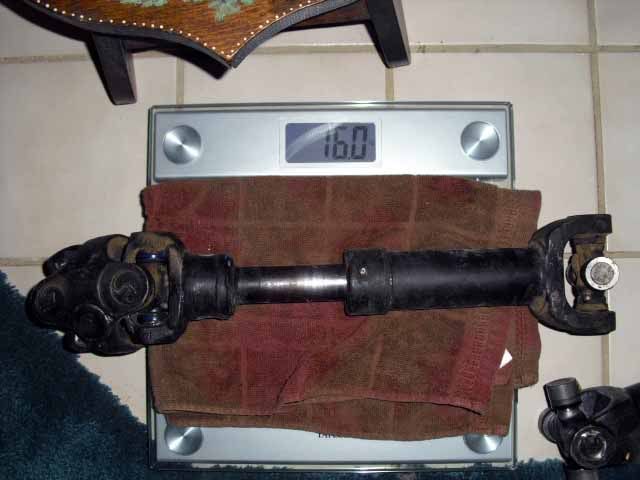 When compared to my old 1330 driveshaft side-by-side, the awesomeness of the new 1350/1330 driveshaft is readily apparent.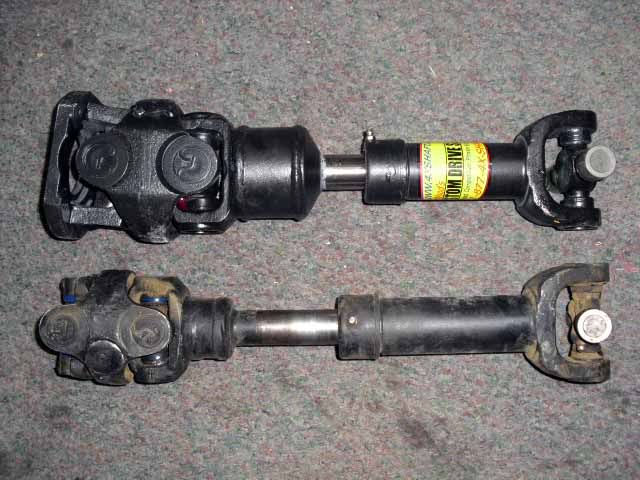 Weight-wise, the new driveshaft was nearly 25% heavier at 20.6 lbs. vs 16.0 lbs.. The larger CV and larger DS diameter is responsible for that.
All in all, I'm pretty stoked to have a Tom Wood driveshaft again now that I have replaced my stolen '97 TJ with the '04 Rubicon Jeep... especially that it looks pretty bombproof. The last time I wheeled my '97 TJ with its 1310 based rear CV driveshaft, I managed to break it at its yoke and rear u-joint. Because of the way things broke, which also went beyond just the driveshaft with a ripped off control arm mount, broken control arm bolt and a broken wheel, I had to make one driveshaft out of two bad ones to get home the next day.
Here's the new shaft installled...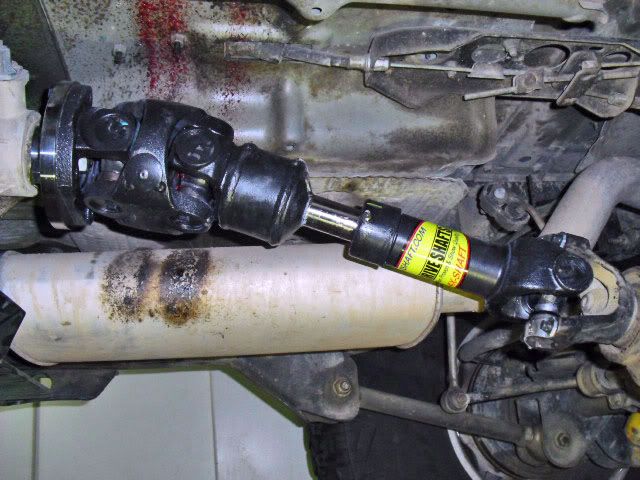 The old shaft...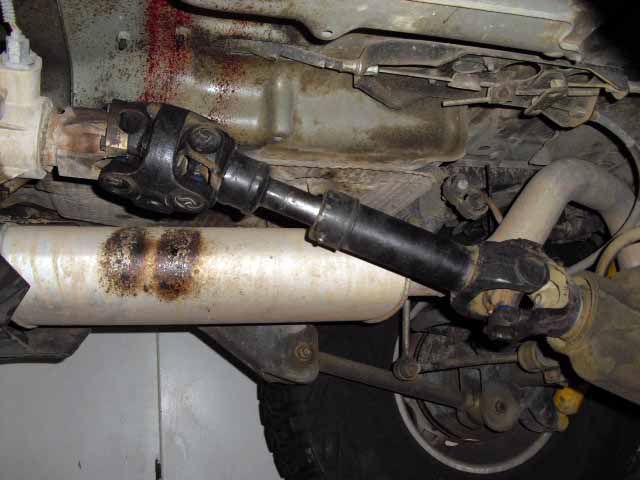 So now the old DS has become a spare for the unlikely event I manage to break this one... which sure doesn't seem very likely. Thanks Tom, I am stoked with the new DS and just how fast you got it to me!