Quote:
Originally Posted by
4Jeepn
So this is all based on you running the RE 4.5 on your jeep then?
Lift brand does not matter, the stock short arm 4-link geometry is the same regardless.
Regarding the front:
The drop pitman arm is only too be used in conjunction with a drop track bar bracket, since the drag link and track bar must remain parallel. Many drop track bar brackets have the advantage of using a double shear style joint, but can also introduce significant complications.
here's a RE front drop track bar bracket smashing a tie-rod, with 5" long arm lift.
from here:
RE Long Arm -> Front Track Bar Bracket hit Tie Rod? - JeepForum.com
You have to understand there isn't a whole lot of room between the diff cover, the axle tube and the tie-rod as the track bar comes down in full compression. Anything sitting below the stock mount, and in front of it, runs the risk of smashing into something...even at tall lift heights.
More good reading:
tj front adjustable track bars for 0-3.5", does yours hit or fit? - JeepForum.com
Regarding the rear:
Here's the closed top bracket binding I mentioned in the rear:
Here's an RE bar binding.
Any shocks longer than stock will have that problem, when used with an adjustable rear track bar alone.
Here's a bracket that's been reinforced, with a relocation bracket to prevent the above binding.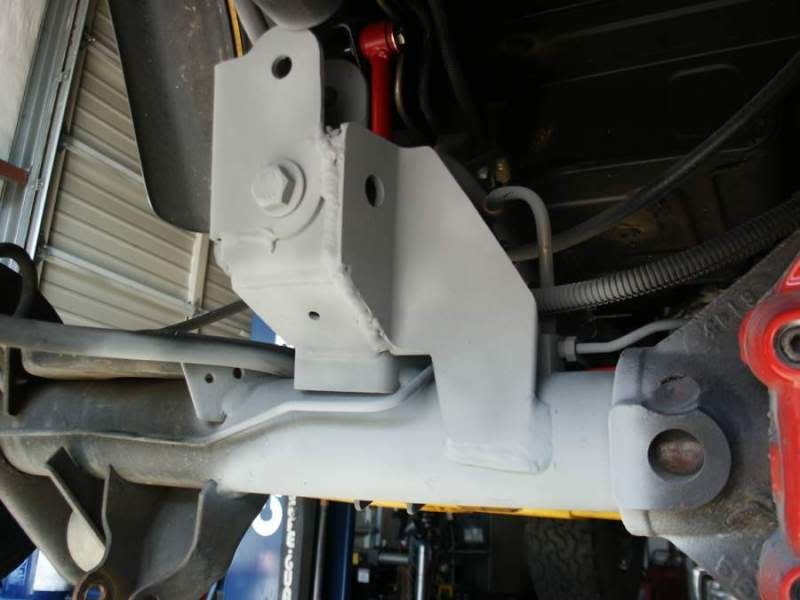 Without reinforcement, the bracket can be ripped off...
More info here:
Track bar extension bracket versus adjustable track bars? - JeepForum.com
Furthermore, I mentioned rear track bars hitting the gas tank, due to the raised location of the relocation bracket. here's an example of that: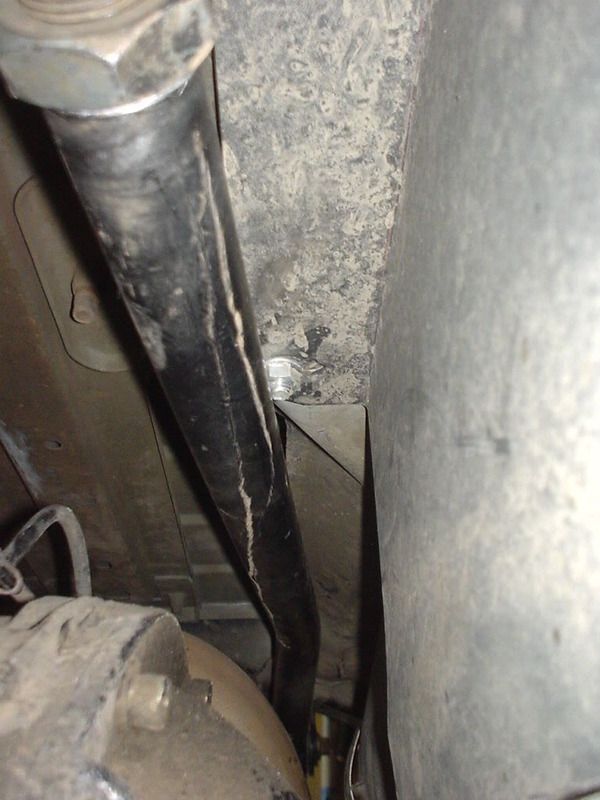 To address this, Currie supposedly has a new bend design to avoid such interference....although I have yet to see pictures proving it so.
Again, this stuff isn't brand specific. It's basic geometry many seem to overlook...including many "trusted" companies. Which is why we as owners need to be aware, and address things accordingly.