Friday my son, dad and I put a body and budget boost on my Jeep.
The first measurement was at 7:18am and the last was at 5:06pm. Not a fast job by any means. Not too bad considering this was our first time.
Measurements were taken in two places. The first was right in front of the driver's door. The second was taken at the front driver's wheel. Imagine a line drawn from the ground up through the Jeep logo hubcap and ending at the fender flare.
We began with 17.25" and 31.25"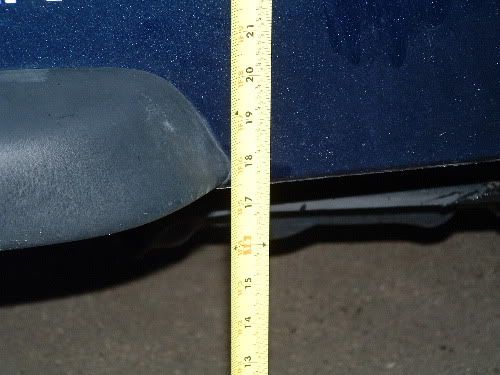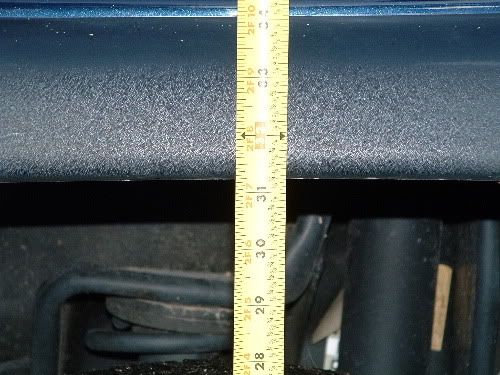 Here is a shot of the passenger side being raised for the body pucks.
The body lift is from Performance Accessories. I wanted the 1.25" from JKS but I got a package deal from Rocky Road Outfitters. The Performance Accessories product appears to be alright. I do see it on quite a few Jeeps. I don't care for it having 1"x2" pucks. I would rather have a full 1"x3". One other thing. It came with 2 of the 1"x3" pucks. The instructions were fair but I really could not tell where the large pucks went. It mentioned where but I was still unsure. Maybe it was with 2 people reading the instructions and 1 just working away on step 6 while I was still on 3. Who knows. Anyway I looked at where all the pucks were going and based my decision on the dimples on the underside of the tub on where to place them. The body mount just in front of the doors and behind the wheels looked like the best place. It was flat with no dimples.
Well as you can see we got a full 1 inch out of these pucks.
We took a short break here. I know some of ya'll live in Texas. For those that don't...wellllll...it gets a tad warm as it nears noon. It also stays that way until dusk and in the summer it just doesn't go away. Now add to the mix that I'm in Houston. We are called the "Bayou City". Basically we are forested swamp. Muggy, humid, skeeters...
Part 2 follows
ol'bob