Quote:
Originally Posted by
TexasT
I just put on some Daystar extended bump stops last week. They are longer and poly so a bunch stiffer too.
These Daystar things are not extended bumpstops, they're just longer jounce bumpers, and they happen to be pretty useless. The jounce bumper is designed to completely compress inside the bumpstop cup.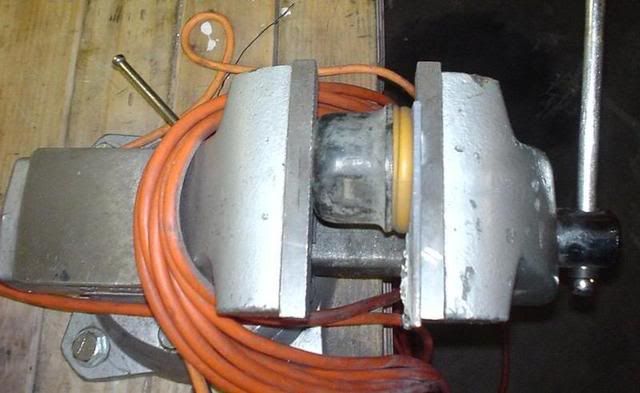 And the fact that they make it stiffer reduces the effectiveness of the design...its supposed to cushion the impact of the axle slamming into the frame at full compression. you gotta remember the entire weight of the jeep AND the dynamic force due to gravity is pushing the axle and the frame together...maybe 5,000+ lbs...maybe more?
Quote:
Originally Posted by
man44a
My front upper Bumpstops are crumbling. One side broke in half when I was removing springs. The ones in the cup were red best I can tell. I'm not sure if these are original or not.

Any recommendations on where I can get replacements? I'm adding the DPG OME ultimate kit that has the two inch bottom bumpstop pucks.
You can buy a new to you set of jounce bumpers in the junkyard. ZJ fronts are the same as TJ rears, and XJ fronts are the same as TJ fronts. Crown Automotive also sells a direct replacement for XJ fronts...which would also work in TJ fronts. You can also get the factory bumpstop cup or jounce bumper from the stealership (or online dealer), I think they're around $15-20 per pair.
while you're in there, make sure to set the bumpstop length properly for your lift height & shock length
http://www.wranglerforum.com/f5/corr...gth-70047.html