I bought a cheap hand winch from harbor freight, 12 eye hooks, 4 single roller pulleys, 2 double roller pulleys, 4 small and 4 large quick chain links, a small "D" ring, some rope and some cable clamps.
I had the platform from a hardtop dolly I built....60''x30''
Most of the supplies i used.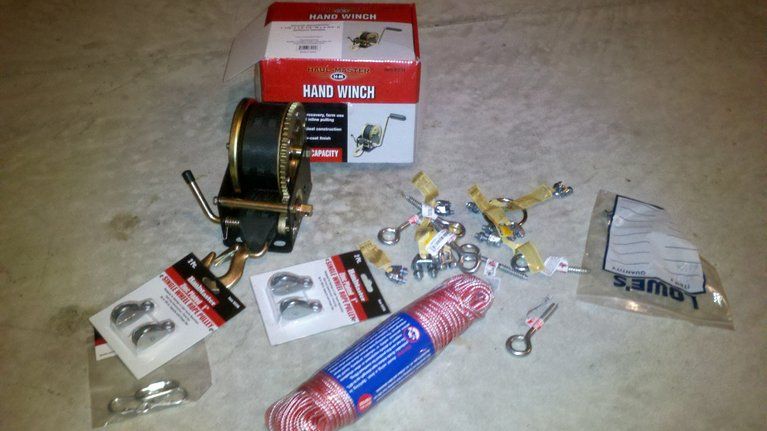 Put the eye hooks in the joist and in the platform, hung the single pulleys from the ceiling, put 2 mor eye hooks out in front center so I had a straighter pull to the winch and ran the ropes.
Had to make s guide in the corner for the winch strap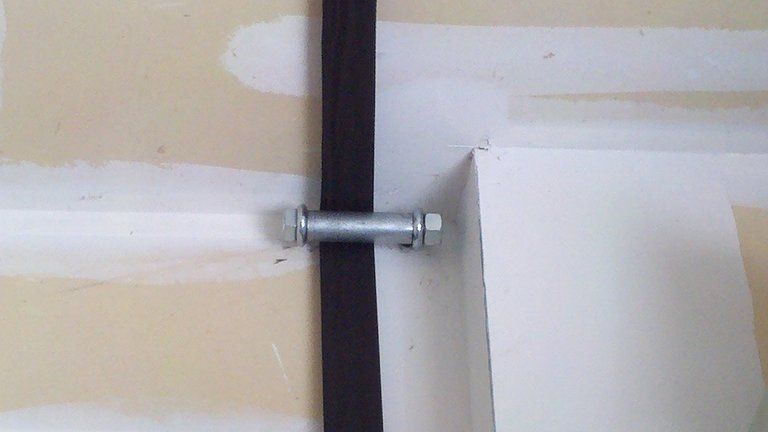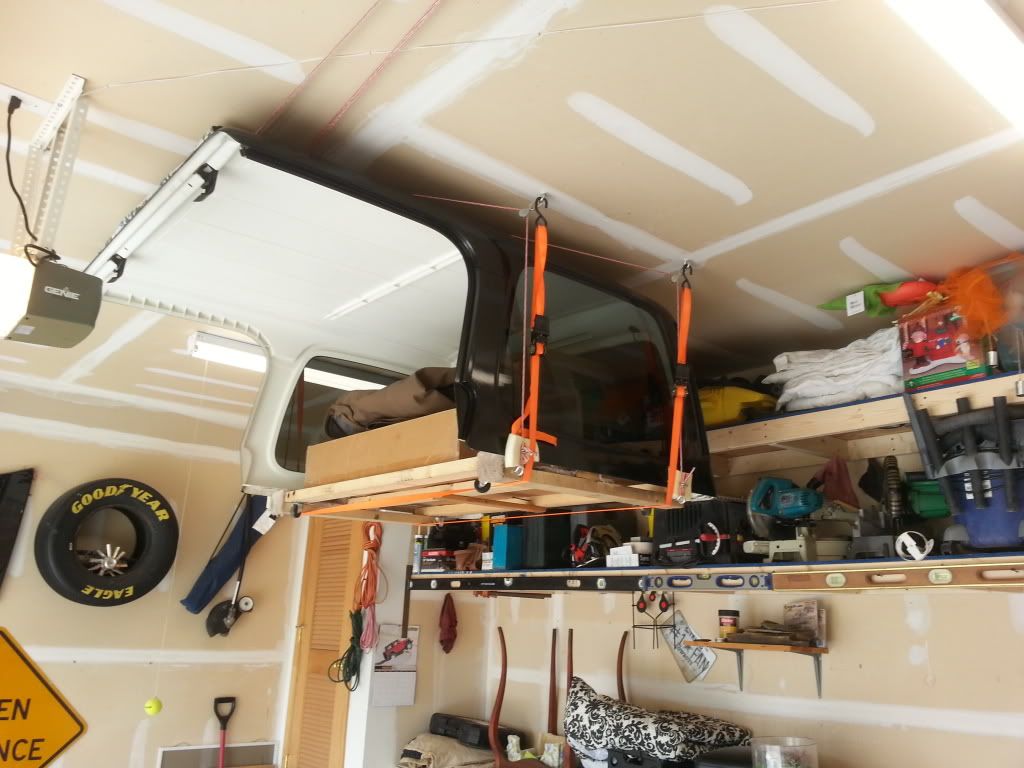 The hardest part was getting the platform to lift up level.