So i have seen grenade shift knobs for sale in quadratech but never for an automatic and for alot of money. I always figured I couldn't do it.
well I was at a local sporting goods store and they had surplus inert grenades for 6 bucks, its the real deal (or so appears) but have had the bottom cut open to gut out the explosives and the hammer taken out and the primer is spent.
well all the stock shifter does is push down on a button to activate shifting, the stock shifter even pulls right off with no twisting or tools.
I had been using a revolver cylinder shifting knob you can see in the creative mods thread on the first page. I wasn't happy with the looks of the shifter and wanted something more jeepy. so i thought i could make the wwII erra grenade work and bought it.
first thing was i had to bore the bottem hole out, it was half the size of what was needed for it to slide over the shift shaft.
then once i got it to slide over I did not like the way it activated the button, it was bindy and rough and did not always push down on the button unless you positioned it right, i greased up the knob with little improvement but at least it would keep things from scratching up. well the top of the grenade screws off and the spoon and primer come out, the reason the button was not being hit all the time was the primer was too narrow and did not give a big enough flat surface to push the button at all angles. so i filled the grenade with hot glue and baked it in the oven with it tipped up on its top to let the glue form a flat surface to let the button push on.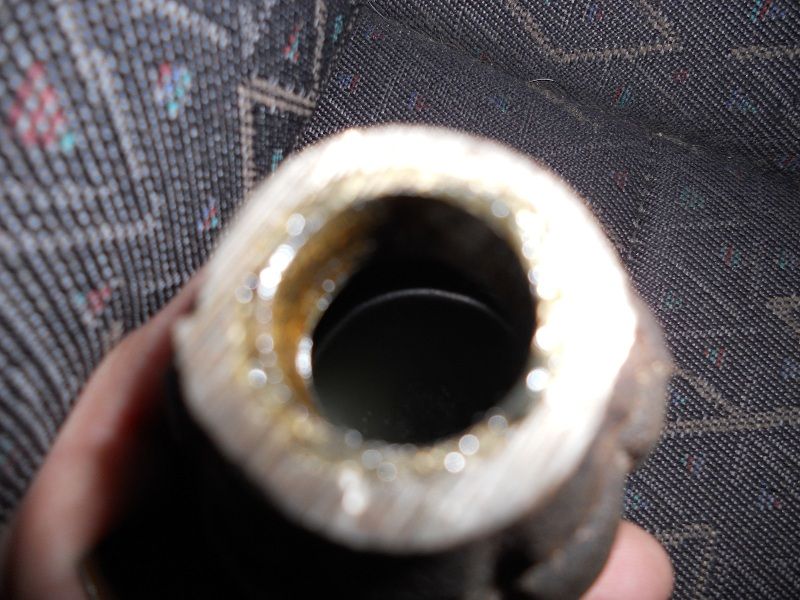 i let the glue fully harden and now the shifter works perfectly. all you gotta do to push the button is the push down on the whole grenade and select gear, then release pressure and the grenade will come up and let the button disengage.