I forgot to add that you may want to wait a bit longer and give your new lift springs time to settle.
I have a few pics to share of my battle with levelness.
When I swapped out my BB for a 3" lift a few years ago, the rear end sat pretty high. I measured and cut a BB spacer down to 1.5" to level the Jeep. But, it was empty. First trip out after the spring settled, and loaded up with gear, I got this.
Not too long after, I swapped out the low quality 3" springs for a very popular name brand 3" springs, and swapped the front 1.5" spacer for a 3/4" spacer. A bit of a rake towards the front when empty. Just fine with me.
Couple more years in the books and I think my springs have continued to settle just a bit more. This pic is of the Jeep loaded with tools, gear, and fuel. I think I may take the 3/4" spacer out of the front.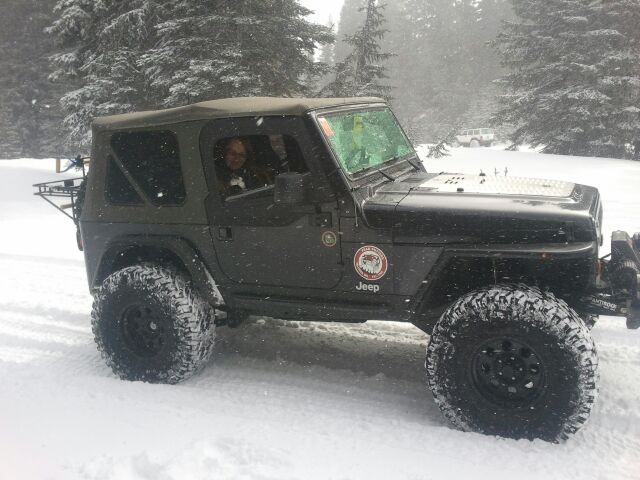 I would give your springs a little more time to settle out before adding anything just yet.
I'm not to worried about the leveled look much anymore these days.
Good luck.