After much research for the best rack system, I settled on a Congo Cage. Paid $392 shipped from Quadratec.
Install took a couple hours, mainly because of trouble removing the windshield hinge bolts. Those required two trips to Home Depot for extractor bits, and the use of a hammer and vice grips.
I video'd the whole install and may put it up as a quick time-lapse if I ever get around to it.
I have been very happy with it so far. It feels extremely solid and I'm not afraid to put anything up there. On a recent trip I had a canoe on top for over 100 miles on the highway up to 75mph and then over 50 miles of rough mountain roads (picture below). Didn't move an inch and no squeaking or other noises from the cage.
There is some added wind noise from the cage above 45mph. It's a humming sound. I just turn the music up a bit more! Running on 33's, I'm not in a quiet vehicle anyway.
I have not seen a noticeable difference in mileage. Maybe up to 1mpg. I average 12-13mpg city and 15 highway. It's about the same still.
If you're looking to transport anything up top, I couldn't recommend the Congo Cage more!
All the included parts
Removing one of the bolts with an extractor bit
Before I drilled the head off this bolt...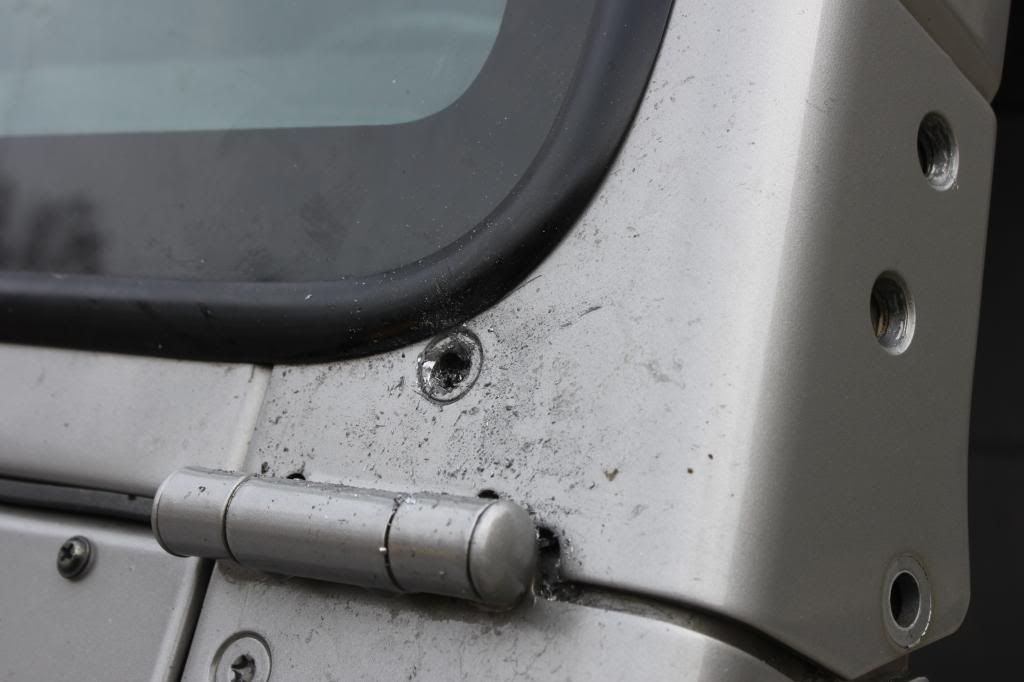 Folded the hinge forward to access the rest of the bolt
Finally got it out!
Some shots of the cage in use