A leaking pinion seal prompted me to go ahead and do a SYE and CV shaft install. I used a Rugged Ridge SYE, Rough Country X-flex rear upper adjustable control arms, and had my driveshaft made by a company called Tatton's. I got a skyjacker adjustable rear track bar and JKS track bar bracket on the cheap from a forum member that didn't need them anymore.
Cutting the spring perch was scary, considering how close the brake line is to where the angle grinder had to be:
While I had the transfer case skid off, I decided to clean it up and paint it. I used a few coats of rustoleum rust reformer as a primer, then rustoleum bedliner on the bottom to finish it off. I left the top as only primer to make it easier to clean.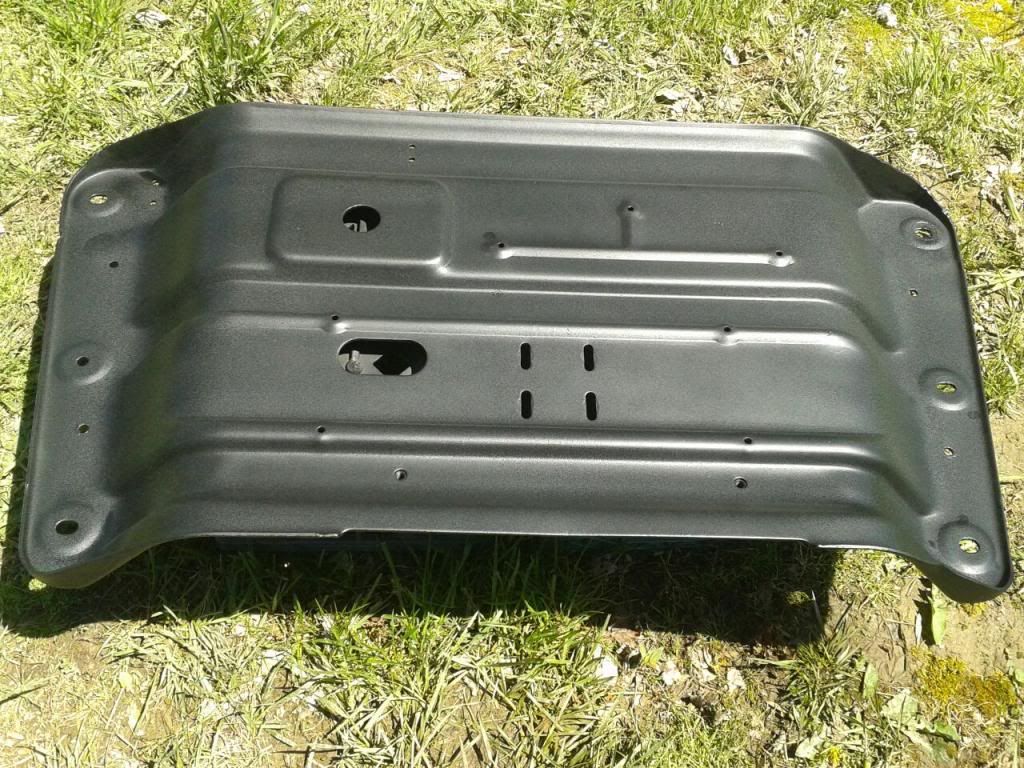 After it was all put together I had about a week waiting on my driveshaft to be made and shipped. I used this time to do a few things I'd been putting off. I sanded down the surface rust on my frame, gave it a good bath, and put a few coats of the rustoleum rust reformer on it. I also liberally applied it to the inside of the frame. My frame went from this:
To this: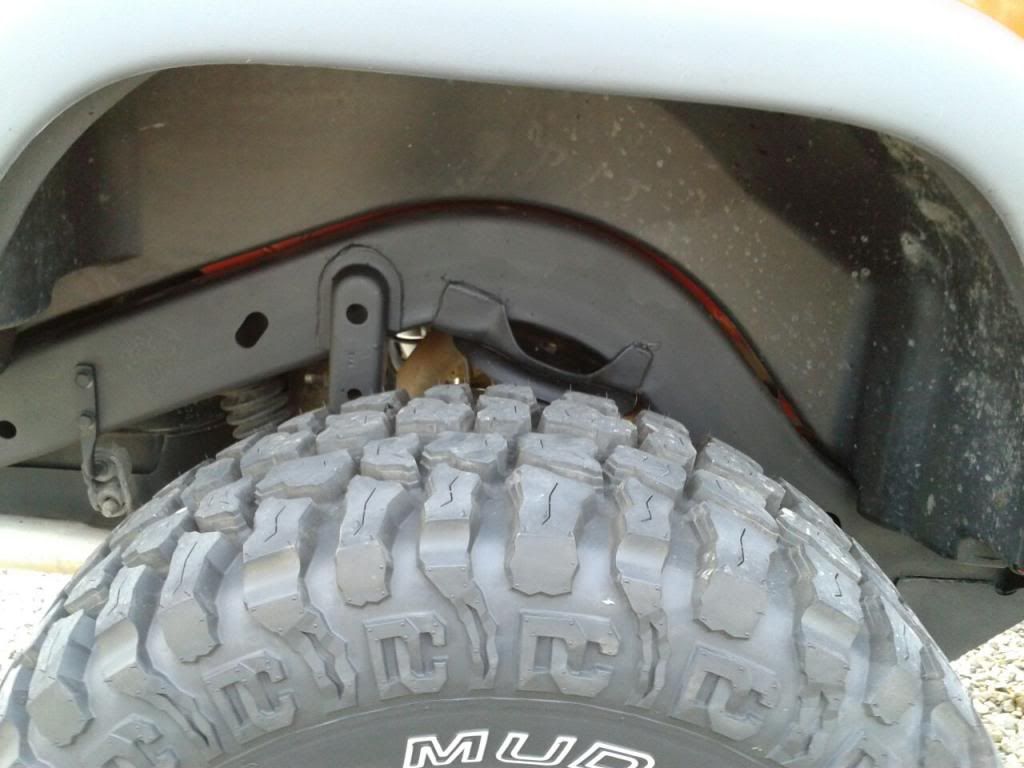 I also finally got around to painting my center caps orange:
The SYE setup completely fixed every issue I was having as a result of the transfer case drop. As one Jeeper to another, do not, under any circumstances, ever believe that a tcase drop will work for a 4" lift. I dropped it about 3" or so and still had vibrations, but I couldn't take it any lower or my shifter wouldn't work. I still had to do some heavy trimming to get it to work good enough to drive. My transfer case shifter, even with the supplied drop bracket, would only let me shift into two settings. I opted for 2hi and 4hi, and couldn't get into 4lo without disconnecting the linkage and doing it manually. The vibrations are what caused my pinion seal to start leaking, to the tune of a quarter quart per day. A tcase drop of the magnitude required for a 4" lift is not worth the trouble, and I hope my misfortune with trying it can convince at least one person to save up and do the SYE at the same time as the lift.
Anyway, here is what my Jeep looks like now. I'm going on my first serious offroad trip since the lift this Saturday. Can't wait to see what those Dick Cepek tires can do!